Korea v Rest of the World? Yes, it does sound a little one-sided: when three bands of Korean lawyers took to the stage at the inaugural Law Rocks! charity battle of the bands in Seoul, the three acts representing the rest of the world never really stood a chance. Energy, razor-sharp rhythms and dazzling guitar work had the stylish high-tech venue 'Just K-Pop' jumping.
The Korean bands were Beat Back, from Konkuk Law School, Lee & Ko's Crazy Code and Hanbyol Law's Soul Bite.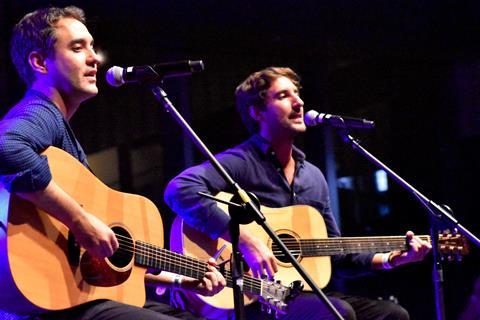 Not that the visitors failed to rise to the occasion. Law Rocks! favourites Take it to the Bridge (from Howard Kennedy, with a little help from HMRC) were on particularly good form despite jet lag and hired gear. Ashurst songster Neil Ziatabari, meanwhile, provided an acoustic change of pace, with his brother Kaivon sitting in for regular duetist Niall Trainor on guitar and vocals.
The 'rest of the world' prize went to Seven Seas, the band of the International Bar Association Maritime Section, who turned in a remarkably tight session for an act that gets together only once a year.
Obiter can state with certainty that at least one audience member seen doing the horse dance during the encores was the wrong side of 60.
The event raised funds for the International Bar Association Human Rights Institute.
Law Rocks! is back at London's 100 Club on 10 October.