The national press descended on the Royal Courts of Justice this week for the 'Wagatha Christie' libel trial – the culmination of a long-running spat between two so-called WAGs which will reportedly cost £2m in costs with damages, if awarded, likely to amount to just tens of thousands of pounds.
Rebekah Vardy, wife of Leicester City striker Jamie, is suing Coleen Rooney after the latter conducted a 'sting operation' to find out who was apparently leaking planted fake stories to The Sun.
Rooney – who arrived with her husband and England's record goalscorer Wayne, also due to give evidence this week – then sent the infamous tweet at the heart of the proceedings: 'It's ………. Rebekah Vardy's account.' Cue m'learned friends.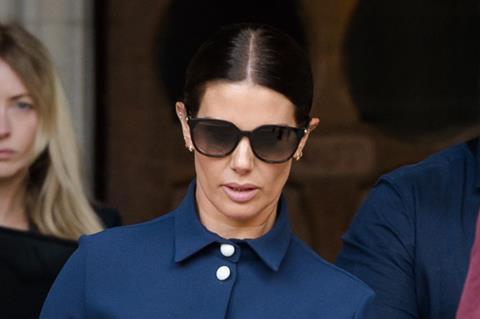 Neither side have shown any sign of backing down despite attempts at mediation at the urging of Mrs Justice Steyn – daughter of Lord Steyn, the former law lord – who previously appeared exasperated but now simply looks resigned to her fate: presiding over a seven-day tabloid-tittilating trial.
If anything, the pair have recently upped the ante: Vardy has accused Rooney of 'double standards' over her complaints about a lack of relevant documents after a succession of claims by Rooney's lawyers about missing WhatsApp messages, a thrown-out laptop and a mobile phone lost in the North Sea.
None of which, however, prepared Obiter for the ghost of Oscar Wilde to float from Rooney's skeleton argument into the ether of Court 13.
David Sherborne wrote in his characteristically colourful way: 'To borrow from Wilde, to lose one significant set of documents may be regarded as a misfortune, to lose two, carelessness, but to lose ten? That must be concealment.' Perhaps the line about not being talked about is more fitting…
The barrister was at his quotable best as he emphasised the importance of 'inference' to Rooney's truth defence, arguing that Vardy told her agent Caroline Watt to leak the stories.
'In essence, this is a detective story and, like any good detective story, you never find a person standing over the body with a smoking gun,' Sherborne told the court.
Warming to his theme, he added: 'If she gave Ms Watt the gun and the bullets, told her where to target them, told her what was happening and when, that makes her just as responsible as the person who pulled the trigger … it is like hiring a hitman.'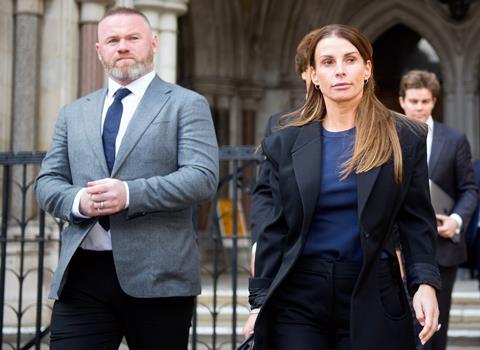 And Sherborne was pugnacious when Vardy began her evidence (all the while being eyeballed by Rooney), brandishing a double-page spread of a 2004 interview with the News of the World in which she said the Australian singer Peter Andre had 'the smallest trouser equipment I've ever seen'.
He asked: 'Did you feel particularly strongly about his manhood that it should be made public?' Obiter understands certain, er, members of the press struggled to stifle a laugh.
In contrast, Vardy's counsel Hugh Tomlinson QC was more understated, telling the court the case is not 'entertainment' and has been 'profoundly distressing and disturbing' – singling out the BBC for sending an entertainment correspondent to cover the trial.
He said his client had no choice but to try and 'clear her name in order to ever be given a chance to move on from this horrendous episode'. Obiter understands the sentiment, but a week-long trial before a gaggle of reporters is hardly likely to draw a line under things. As Sherborne put it at the end of his opening submissions: 'I do wonder whether it is not just Mrs Rooney but this whole court that may all think now "why on earth are we here?"'