The current row over whether solicitors should have to attend court on a Saturday afternoon takes me back to my days in the suburbs. To the fury of other local solicitors who had to open in case they lost work, my principal Simpson refused to close on a Saturday morning. And I believe he was right.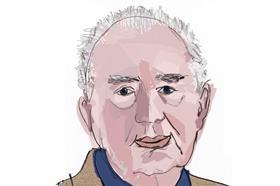 It was all much more relaxed than during the week. There were only three of us. Simpson in a sports coat and a natty yellow sweater. Green, the managing clerk who could break string single-handed. And me. Green made the coffee. Simpson saw the clients who popped in without an appointment to see how their conveyancing was getting on. I answered the door and compiled a filing system for his clients going back nearly a decade. We shut when the last client had left.
Once I qualified, Saturdays were a working day in the Inner London courts. After the morning list was completed, we began or continued committal proceedings, which in those days required every witness to give their evidence, have it written down and read back to them. It was amazing how quickly we scooted through so many of them.
I like to think it was one Saturday morning early in my career that I was light years ahead of the law as it stood. Generally speaking, Simpson's other managing clerk Sandy, who did the criminal cases, wouldn't let me near his clients. He instructed a barrister but for some reason he could not get one late on a Friday evening. Would I appear the next day for a very experienced safe breaker at North London Magistrates' Court, which was next to an untouched illegal gaming club, when the avuncular Frank Milton was sitting?
Of course, there were the usual objections to bail, including that he would abscond. In those days there was no such thing as conditional bail. I had a brilliant idea: could this fear be overcome by my client voluntarily reporting to his local police station?
'Oh no, Mr Morton,' drawled Milton, who modelled his speech pattern on Judge John Maude, 'Holloway Road at 8 am. Honolulu by midday.'
James Morton is a writer and former criminal defence solicitor