The #wherestheresa hashtag has raised a few laughs on Twitter in this general election campaign, but justice commentators might well ask the same question of lord chancellor Liz Truss.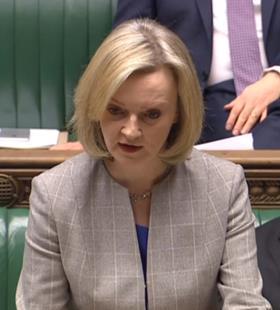 The justice secretary has barely been visible on the national stage, with Theresa May preferring to send the likes of Justine Greening, Damien Green and Amber Rudd in to bat for the Conservatives in the national media glare.
Truss's absence has been even more noticeable considering the ongoing discussion about human rights reform and the security issues following recent attacks on the UK. It is not even as if she needs to work hard to keep her South West Norwich seat - her 2015 majority of nearly 14,000 (over UKIP) looks pretty safe.
Obiter's East Anglia correspondent reports the candidate has been seen occasionally on bulletins of Look East, and there have been sporadic sightings at a Finchley care home and a solicitors' firm in Walsall. She also popped up today campaigning about speeding in the charming Bradford suburb of Wibsey.
Alas, Truss's Twitter feed provides few clues of her whereabouts this week: it has not been updated since Saturday.
Obiter hopes this invisibility is not a sign of a reshuffle to come, although rumours abound she may be clearing her desk at the MoJ within moments of the exit polls on Thursday night.