All good authors know that the way to engage the reader is to open with a classic and thought-provoking quote. So the Law Society of British Columbia begins its landmark report Anticipating Changes in the Delivery of Legal Services and the Legal Profession with profound words from two heavyweights.
First up is John F Kennedy: 'Change is the law of life. And those who look only to the past or the present are certain to miss the future.'
Second is, er, Law Society Council member Jonathan Goldsmith. 'Change is coming, and it is better to surf and control it, than to wish for a past that is not going to be resurrected.'
Obiter was chuffed because the quote comes from Goldsmith's long-running Gazette column (he was talking about the SRA's regulatory sandbox). 'I was completely startled to see the quote suddenly appear before my eyes,' Goldsmith says. It has certainly encouraged us to read the report.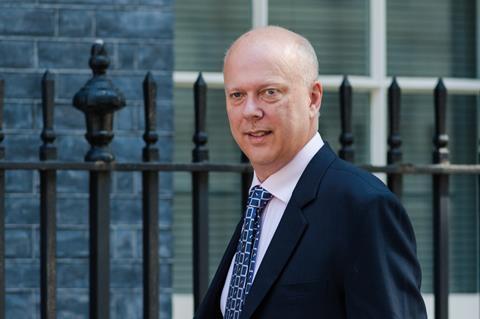 The prize for the most provocative use of opening quote, however, must go to London firm Bindmans. Its submission to the Faulks Review of Administrative Justice was one of many to stand up for the principle of judicial review. It opened with a ringing endorsement from the past, describing judicial review as 'a crucial check to ensure lawful public administration'.
To whom did Bindmans turn for this forthright statement of principle? The late Lord Bingham, perhaps? Nelson Mandela? No, the quote is from one Chris Grayling MP, from when he was lord chancellor in 2013. We trust the prime minister reads on.