Everyone likes a compliment now and then, but being British we're unlikely to be too gushing about a colleague to their face.
Hence Obiter was interested to hear how international firm Fieldfisher is using technology to allow staff to give colleagues positive feedback through an app.
The simple idea was chosen following an internal competition held at the end of last year for staff to put forward ideas for an app that would improve working life.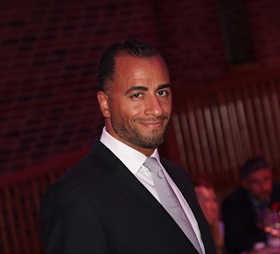 Around 80 people from 11 offices took part, submitting 67 different ideas through their teams or offices. Eleven proposals went through a 'Dragon's Den' stage where they were pitched to the firm's innovation committee, comprising managing partner Michael Chissick, head of technology Rob Shooter and marketing director Katherine McPherson. The winning entry was submitted by Billy Reid, who works in the firm's global audio visual support team based in London.
His Bfrank app enables staff to swiftly compliment or praise a colleague from some of the pre-scripted comments or 'franks' available. Feedback can be given as yourself or anonymously and the recipient is instantly notified when they have received a frank. Having been developed and tested, the app was made available to download last week onto the iPhone (Android release to follow soon).