James Kitching, an associate at Harneys in the British Virgin Islands, examines the role of English law in offshore transactions
Corporate law in the British Virgin Islands
I trained and qualified as a corporate solicitor in England & Wales but have always had the desire to work abroad. Despite the difficulties of Covid-19, I managed to make the move this year to Harney Westwood & Riegels (Harneys) in the British Virgin Islands (BVI).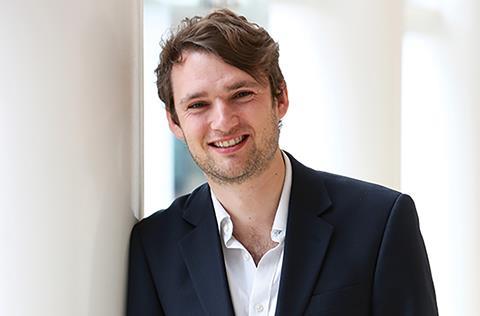 Harneys were the first legal practice in the BVI and are now a truly global offshore law firm. I have joined a growing corporate team and work closely with colleagues in our funds, banking, and personal wealth teams, from across the firm's 11 global locations.
Working offshore means becoming a truly international lawyer. While most of the work that I was involved in previously was international in nature, it's a whole other level working offshore.
In one day, I can be speaking with clients or lawyers in half a dozen time-zones, relating to matters in half a dozen more, and covering every continent – except Antarctica – though maybe one day.
Although a move abroad may seem daunting, coming to the BVI is made that much more welcoming because of the similarities to the laws of England and Wales (as well as the never ending sunshine and white sandy beaches).
The day to day work I do has changed a lot. Before, my work was primarily mergers and acquisitions, which meant a handful of matters, taking months or sometimes years to complete, whereas now I will be working on a large number of matters at once, covering a whole host of different corporate issues – but a lot of the underlying principles remain the same.
The BVI, of course, has its own legislation but, where there are gaps, or where you need common law guidance, then you can turn to cases from England and Wales, and the rest of the common law world, to help find the direction you need.
This does not mean that there is not a lot of new learning involved. The BVI has its own Companies Act (a shorter version than the UK), the bible for corporate lawyers, and so it's important not to get overconfident in your knowledge of company law and get caught out by differences and nuances in BVI legislation.
If anything, my knowledge of legislation and common law decisions has only grown since I came out here, especially when it concerns the unique offshore requirements of economic substance (a topic for a whole article itself).
Similarly, my drafting skills are stretched to a greater extent and you have to think more creatively in the work that you do.
Among lawyers in the UK, it's often a common refrain that corporate lawyers don't do any actual law, they are just project managers (no offence to project managers), but being an offshore lawyer requires a strong grasp on legislation and common law issues.
Better still, because of the importance of offshore practice coupled with the size of the jurisdiction, it means there is often the opportunity to get involved with creation and development of new legislation.
Offshore countries are forging ahead with the profession's future
Offshore jurisdictions, such as the BVI, move at a fast pace when it comes to legal adoption and adaption. They can spot new challenges and opportunities and have the legislative mechanics to bring change sooner than might be the case in England and Wales.
BVI law firms and legislators can look to the successes and failures of other jurisdictions and develop the law to fit the needs of the island to ensure it remains at the heart of global transactions.
The elephant in the room is that offshore jurisdictions are all about tax, but that is only a part of the offshore offering. The BVI is about being business friendly and business supportive, it's about creating a legislative space that allows entrepreneurs to thrive and established businesses to grow. With the ever rapid advancement of the Fourth Industrial Revolution – blockchain, cryptocurrencies, smart contracts and FinTech – the BVI and other offshore jurisdictions will be at the heart of that advancement and will lead the way in creating an environment that supports businesses of the future. What is great, is that this rapid and progressive adoption goes beyond just legislation.
Firms in the BVI have been early adopters of electronic signatures, Zoom calls and remote working, and you will find many that offer services that go beyond just legal advice (something that our accountancy counterparts have been quicker to move toward).
Overall it's an exciting time to be in the BVI and to be involved in law and I look forward to becoming a better lawyer with a truly global outlook.
James Kitching is an associate at Harneys in the British Virgin Islands