We are in the City of Gold, Johannesburg, this week in our series examining how English law is being used in different jurisdictions. Keith Mukami is a partner at CMS South Africa
Practising English law from South Africa
Sawubona (Welcome) from a wintry Johannesburg. I find myself looking into the garden from my study window as autumn turns to winter.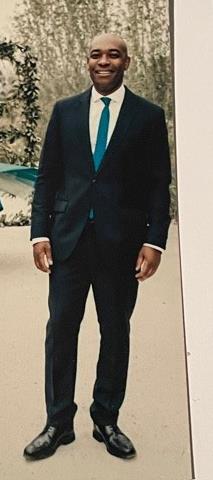 As I write this article, I reflect on the many frustrations and difficulties caused by the pandemic worldwide and particularly in Johannesburg where we are entering our third wave and pondering the necessary changes that our profession will have to embrace to weather this storm.
I also reflect on how it came to be that I have chosen to practise English law from the most southern country in Africa.
By any measure, I have been extraordinarily fortunate to have experienced quite a peripatetic life, having been born and lived in Dar es Salaam, spent a great deal of my life in Washington DC where my parents were based, boarded in several schools in Scotland, and studied law in England.
I qualified as a solicitor at a City firm some while ago and emigrated to South Africa about 14 years ago. While I had a choice to practise in England, the US or Tanzania, I made a conscious decision to remain in South Africa. But why?
My decision may seem a curious one, but there are many commonalities between the legal systems in Britain and South Africa. Most British qualified lawyers will be familiar with many of the practices present in the South African legal system.
The latter is, for example, a dual system of law, with qualified attorneys working in much the same way as solicitors and advocates (Barristers), and indeed wearing the same garb one would find at the Royal Courts of Justice.
There is even a similar system of silk accreditation for advocates. It is important to point out however that whilst South Africa shares similarities with Britain, the law is Roman–Dutch based.
South African law
There are downsides. The South African legal system is quite protectionist. It's difficult to convert your English qualification and practise as a lawyer in South Africa.
There are tough restrictions on British qualified lawyers wanting to practise South African law, namely you must have a local law degree and there is no system of reciprocity for English lawyers.
There are, however, advantages for cross-border, English qualified lawyers in South Africa which in many ways have made South Africa a natural choice for me. The entire African continent has undergone an economic renaissance over the past two decades.
Africa is home to some of the fastest growing economies globally, and leads in many aspects of the Fourth Industrial Age. Fintech is a unique sector on the continent and is driving some innovative and exciting ways of introducing traditional financial services to previously unbanked populations in Africa.
There is and will continue to be a strong economic interest in Africa from a commercial perspective. It has strong population growth, rich mineral resources, a developing and young middle class and a need for infrastructure development.
There is also a focus on sustainability with interesting public and private funding opportunities in renewable energy, sustainable agriculture and climate change impact prevention.
South Africa, despite its economic problems, will for many international companies still be considered a gateway to Africa and ranks high as a potential destination for foreign investment. Johannesburg is a logical base for establishing a cross-border African practice rather than running or managing this practice out of other global centres.
It really is a wonderful time to be at the centre of some of the cultural and political changes taking place in Africa and to witness how law is playing a pivotal role in these developments.
Constitutionalism, for example, is a key feature of the new South Africa. South Africa is blessed with one of the most progressive and revered constitutions in the world. In many ways it has been key in keeping South Africa's burgeoning democracy on the straight and narrow.
Most South Africans regard the Constitution as a living and breathing document which directly affects their day-to-day lives. South Africans 'own' the Constitution in ways I've not experienced before. I defy even the most cynical lawyer not to be moved by this phenomenon at times.
English law in cross-border transactions
A previous author in this series has said that English law should be recognised as one of Britain's greatest exports. I wholeheartedly agree with this statement.
In a continent of 54 jurisdictions, where at least five different systems of laws are recognised – French, Portuguese, Roman-Dutch, English, Arabic and indigenous – it's often difficult for parties to agree on the choice of governing law in cross-border transactions.
In these situations, parties will, almost invariably, opt to use English law with arbitration taking place under the rules of the London Court of International Arbitration (LCIA).
The reasons are many and varied. No doubt, the English language plays a major part in these decisions; however (at the risk of sounding jingoistic), English law enjoys the reputation of certainty in its application, consistency and transparency.
English legal heritage and culture is respected almost universally. The Privy Council continues to hear judicial appeals from some independent Commonwealth countries as well as Crown dependencies and other British Overseas Territories.
I cannot wait for the day when we can look back and (hopefully) celebrate that we beat this pandemic, while I also look forward to welcoming the British and Irish Lions to these shores in a few weeks for what will no doubt be a fantastically entertaining rugby tour. A word of warning. The Bokkeare eagerly waiting and rarely lose these tests.
Keith Mukami is a partner and head of Africa: banking and regulatory at CMS South Africa in Johannesburg