In the first of our series examining how English law is being used in different jurisdictions, we hear from Matthew Murphy, who works at the MMLC Group in Beijing and Hong Kong

Hong Kong and China look to English governing clauses
Since 1997 I have been working in Hong Kong, London and Beijing. First with Simmons & Simmons, then Freshfields Bruckhaus Deringer, and finally, via a firm which I co-founded in Beijing in 2002. During this time, I have continued to see tremendous use of governing law clauses referring to England and Wales.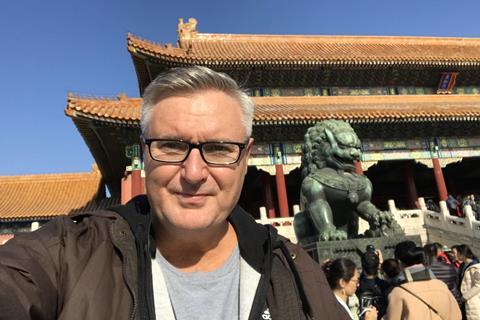 In the late 1990s, I ran English and international law training seminars for leading People's Republic of China (PRC) lawyers in Hong Kong and London. It was here that I first noticed their enthusiasm, in that they were keen to understand English and common law concepts.
Given that the modern PRC legal system is akin to a Germanic civil system, many common law concepts and practices initially seem quite fascinating for local PRC lawyers, and there has always been an eagerness to learn how English law has developed and is applied in practice.
Most cross-border work that I have seen over the years while working in Hong Kong and Beijing has been in the capital markets, mergers and acquisitions (M&A), intellectual property (IP) and technology, media and telecommunications (TMT) licensing practice areas.
During this time, I noticed that for those transactions involving UK-based multinationals and Asian partners, most agreements involved governing law clauses referring to the laws of England and Wales.
Several Asia-wide IP/TMT licensing agreements that I worked on over the years for a well-known and diversified UK-based group, saw English law as the happy compromise between the UK licensor and various Asian licensees based in several key Asian hubs, illustrating the trust that many experienced international lawyers place in English law.
Often negotiations commenced with Asian licensees seeking to have agreements governed by their own local laws, with third-party jurisdictions often posed as alternatives. In the end though, English law would win out.
The use of English governing law clauses, coupled with dispute resolution clauses designating Hong Kong-based arbitration centres – such as the Hong Kong International Arbitration Centre (HKIAC) – for dealing with disputes seems to be a popular strategy these days, especially for UK and Hong Kong-based multinationals when they are negotiating commercial and transactional agreements with PRC and Asian partners.
Hong Kong arbitration providers, including the HKIAC, always have a pool of experienced solicitors admitted in England and Wales on their panels, including myself. They are also in a unique position compared with arbitration centres in other jurisdictions as they have provisions for asset protection and other procedural remedies through special arrangements set up between Hong Kong and Beijing.
We are also seeing English law being used as a potential choice for US multinationals, when US and PRC parties are unable to agree on which governing law clause to use in commercial agreements. There is enthusiasm for the consideration of English law, particularly if the PRC parties have operations in the UK and a familiarity with English law.
What would you advise a client who is debating a choice of law to govern contracts in the Asia region?
Like any transaction, these decisions will come down to the where the parties are based, their sophistication in handling international laws, how the dispute resolution procedures are negotiated and how fast access to pre-trial remedies could be sought if an agreement was breached.
If these issues are taken into account and English law is a good fit for the agreement, it's worth pursing English governing clauses in these agreements, provided it is for the benefit of all parties, they are educated on common law and equitable principles and understand how disputes are determined under English law.
Matthew Murphy is founder and managing partner of MMLC Group in Beijing, China and Hong Kong