People in Practice conference
The demons of anarchy, it seems, are marauding unchecked in the once orderly world of law. Partners hang on 'by their fingernails' to their offices and desks. Lawyers demand ever greater autonomy. Gurus, meanwhile, mutter darkly about 'scrums' and 'matrix management'. And nobody – and 'here's a positive', remarks a solicitor – mentions Brexit.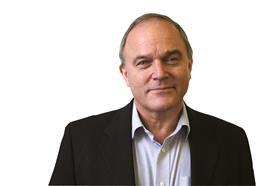 This is the Law Society Law Management Section's People in Practice conference 2019. A succession of speakers and their audience discuss how to improve law firm productivity, reduce overheads, and attract and retain the best talent. The conference is chaired by City firm Goodman Derrick employment partner Alison Downie.
Perry Timms, author and founder of People and Transformational HR, chooses 'behaviour and culture in the workplace' for his keynote address. He reminds us that technology is rapidly replacing paper and cites the example of booking, by mobile phone, a hotel at his destination thousands of miles away while still sitting on the plane awaiting take-off.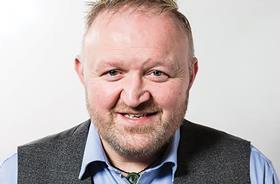 Law firm leadership, Timms says, has evolved from carrot and stick 'aggressor' to more benevolent 'inspirer'. We need to 'reinvent working practices', he adds, to escape from the culture of 'working yourself to death'. We also need to ditch money as a main motivator and replace it with the 'intrinsic motivation of autonomy, mastery and purpose'. By which he means we can all benefit from the autonomy of self-directing. We like to master – or get better at – non-career pursuits such as playing a musical instrument, and we favour work that gives purpose and meaning to our lives.
Michelle Bailey of people engagement and retention company People Essentials (PE) is next up with 'How to keep your best talent and stay competitive'. Her presentation, a case history of PE's work with Berkshire law firm Gardner Leader, starts with: 'Money gets people into work, but doesn't buy their loyalty and enthusiasm. The last thing you need is hard-earned money draining out of the back door as people leave the firm.' Bailey also cautions that whereas trust takes a long time to build, it can quickly be lost. She quotes 19th-century Dutch politician Johan Thorbecke: 'Trust arrives on foot, but leaves on horseback.'
Bailey recounts how PE carried out a staff survey to help the firm's management team better understand how their people were feeling, what impact this might be having on clients and – crucially – to identify how and where they could make improvements. Communication was revealed as one area that required attention. Management now ensures that, through newsletters and face-to-face meetings, communication is 'transparent and open'.
Failure to tackle generational differences will lead to clashes and increased employee turnover – costly in time, money and lost business

Rachel Brushfield, EnergiseLegal
The survey further revealed that employee engagement was another area of concern. This was countered, says Bailey, by promoting open dialogue across all levels of the firm, enabling people – including non-lawyers – to get involved in wider issues affecting the business and have their ideas and opinions heard.
PE has worked with Gardner Leader for years now, in which time the firm has more than doubled turnover and staff numbers, and also increased both client and employee retention. She concludes with an arresting statement: 'Outcomes of our work include telling Gardner Leader staff that they can take as much holiday as they need.'
Daring stuff indeed. EnergiseLegal founder Rachel Brushfield contributes to the debate by giving each delegate a selection of articles she has written. In one piece she discusses the five generations that are commonly found working in a typical firm. These generations have different priorities and aspirations, she says. They include Baby Boomers (born between1948 and 1963) who, she states, are reluctant to collaborate and are focused on fee-earning today rather than planning for tomorrow. Millennials (born between 1979 and 1999), on the other hand, seek feedback and validation, enjoy working collaboratively, work to live rather than live to work, and seek varied and fulfilling careers with meaning.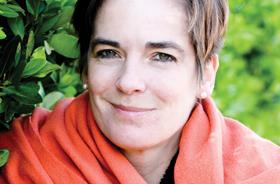 A one-size-fits-all approach to law firm management cannot begin to get the best out of each of these generations, says Brushfield. The old hierarchical model of partners being the parent or master and younger lawyers being the child, servant or apprentice is no longer tolerated in modern law firms. 'Failure to tackle generational differences,' she writes, 'will lead to clashes and increased employee turnover – costly in time, money and lost business.'
Slater and Gordon employment lawyer Remziye Ozcan updates delegates on recent developments in employment caselaw. Talon Engineering v Smith revolved around Mrs Smith being disciplined for calling, in an email to a customer, a colleague a 'knob head' and a 'knob'. She was dismissed, but took her case to the Employment Appeal Tribunal (EAT), claiming unfair dismissal on the grounds that her employer had wrongly declined to postpone the hearing until her trade union representative became available to accompany her. The EAT agreed, saying that the employer should reasonably have agreed to a two-week delay until the trade union official could go to the hearing with Smith. Ozcan cautions: 'Think very carefully about postponement requirements.'
Another case also involved colourful language, in this instance 'fat ginger pikey'. Ozcan warns delegates 'always look at the larger picture' and consider the 'context'. Such 'banter', apparently, was common in the context of this particular office culture and the claimant – who had taken offence – himself had a track record of frequently using the 'c-word'. 'Things are not always as first perceived,' stresses Ozcan. 'Once the tribunal had looked closer at the claimant's behaviour, it became apparent that there was no case to answer.'
Formalising flexible and agile working policies not only saves space, it also reduces commuting times, which improves the attractiveness of our firm compared to our competitors

Ann Harrison, Stephensons
The conference moves on to a panel discussion, 'Flexible and agile working – what is it and can it work for you?' Flexible working is fashioned to suit employees' needs, such as flexible start and finish hours or working from home. Agile working, on the other hand, allows people to work where, when and how they choose with maximum flexibility and minimum restraints. In both cases, exponents argue, the objective is to optimise performance.
Panel chair Deborah O'Sullivan, managing director of Ten2Two, starts by observing that a large proportion of the conference's delegates are already working flexibly. This trend is endorsed by Jonathan Bond, international firm Pinsent Masons' director of HR and learning. 'Forty-five per cent of our UK offices are already set up for agile working,' he states. 'We operate on a ratio of 100 desks to every 120 staff [the firm has more than 2,500 staff globally]. It would cost us an extra £1m a year to seat all staff every day, so agile working saves us costs without sacrificing efficiency.'
International firm DAC Beachcroft senior partner Virginia Clegg concurs. 'We work on a ratio of eight desks to every 10 staff [the firm also has around 2,500 staff globally] and have found that our blend of agile and flexible working improves work-life balance. It helps us attract and retain talent because, after all, we are competing with companies that have such perks as table tennis tables in their offices.'
Ann Harrison, chair of 450-strong national firm Stephensons Solicitors, says that formalising flexible and agile working policies not only saves space, it also reduces commuting times, which 'improves the attractiveness of our firm compared to our competitors'.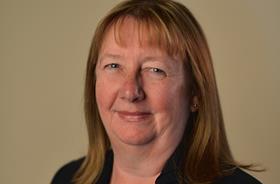 Nadia Biles Davies, chief operating officer of London public sector law firm Sharpe Pritchard, remarks that 'men are parents too, with childcare and other responsibilities'. Today's firms should reflect 'the different demographics of modern families and modern life', she urges.
There follows a question and answer session. How can you be available to clients if you are working flexibly? Introduce a junior colleague on day one who will look after the client in your absence. How can you supervise a trainee if you are not always there? Make sure at least one partner from the department in question is in the office every day. How do you prevent working one day a week from becoming five days a week? Common sense rules, comes the answer – no emails after 5pm on Fridays and your standard email signature explaining that you have opted to work certain hours.
The Gazette next attends a breakout session on artificial intelligence (AI) and its application to law firms. The good news, according to Genie AI CEO Rafie Faruq, is: 'Machines are mostly for giving assistance. They will never replace people or lawyers. They empower lawyers by, for example, referring back to earlier cases and quickly advising on the relative merits of various courses of action. But they rely upon humans to give them the data on which their decision-making is based. Clients want lawyers as trusted advisers. Humans can explain things; machines cannot.'
Pavel Klimov, who chairs the Law Society's technology and law committee, adds: 'Firms are mostly using AI for due diligence, which requires accurate scrutiny of often hundreds of files. By relieving lawyers of the onus of ploughing through hundreds of documents, the role of lawyers becomes more authentically that of the trusted adviser.'
Being Lawyers co-founder and chief executive Chetna Bhatt next maps her journey from stressed-out lawyer in a wheelchair, to healthy and rejuvenated exponent of mental and emotional wellbeing. 'The most untapped resource in any [law firm] is the state of mind of its employees,' she declares. 'A healthy state of mind is a resilient mind. A programme of sustainable wellbeing will positively impact on an individual's performance and, in turn, the firm's bottom line. It certainly worked for me.'
Bhatt invites the conference to calculate the cost over the next 12 months of taking no action to improve wellbeing. 'There will be the ongoing expense of recruiting replacements for the exhausted staff that have left,' she points out. 'There will also be sickness absence to cover and the growing problem of presenteeism, where staff attend work while sick, spreading germs and underperforming.'
Research, she says, shows that at least a 5% increase in productivity can be expected from staff that have completed wellbeing training: 'The saving is significantly higher than the investment required for undertaking a wellbeing programme.'
Unless you cattle-prod people into making changes, they won't do it

Perry Timms, People and Transformational HR
The conference draws to a close with panel members enumerating what they anticipate being the major HR challenges confronting the profession over the next 12 months. These include the upcoming Solicitors Qualifying Examination; the publication of gender and ethnicity pay to identify disparities in remuneration; the government's mental health strategy; dispute resolution around non-disclosure agreements; and making flexible working an acceptable topic for discussion even as early as the recruitment stage.
Conference chair Alison Downie predicts more claims for harassment and other grievances in the wake of #MeToo. A contributor from the floor calls for succession to be managed in such a way that the 'winds of change can blow through the firm'. Bond agrees, urging firms to 'search under stones to find people who look different'. Timms remarks upon the irony of being 'the only anarchist in the room, but yet wanting more legislation'; he explains his stance with 'unless you cattle-prod people into making changes, they won't do it'.
Bond concludes with a telling anecdote. 'We asked some of our top clients how we should reward our lawyers. They replied they didn't want them rewarded for meeting targets because tired and stressed lawyers make mistakes. Upon hearing this, we decided to take a two-pronged approach and reward both performance and innovation.' Or as Downie expresses it: 'Put human beings at the centre of all that we do.'
Jonathan Rayner is contributing writer at the Gazette