Covid-19 has quite obviously shifted much of our working lives online. Many lawyers have adjusted to a new normal of meetings by video, virtual client socials, and with increasing frequency, hiring, or starting new roles without having met colleagues 'in the flesh'. The consistency of approach makes for camaraderie and shared spirit across the industry. But it poses a significant challenge for marketing, communications and business development. With everyone doing the same things, inboxes are now saturated by 'noise' from webinars and blogs, which a year ago would have been only one part of a firm's 'go-to-market' arsenal.
So, the question is, how does a practice 'cut through' to build brand recognition, enhance its reputation, create meaningful relationships, and win revenue in today's noisy environment?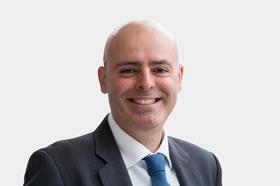 The starting point is to understand where clients are on their 'favourability journey' with a firm. This journey has four stages (Recognition, Reputation, Relationships and Revenue). Imagine this: You are meeting a prospect for a drink. You sit at the bar looking at 40 bottles on the shelf. Without Recognition of the brands, how can you choose? You look closely and see 10 are from a region you know, which gives you comfort. But how do you pick? Scrutinising the labels, five have an award that assures of their Reputation. But what's the difference between them? The bartender comes over, you build a Relationship, and are advised two might suit. But what about price? One is £25, the other £100. Which will win Revenue? How much do you want to impress your contact, will you get value for money, and what about anti-bribery concerns?
This story may resonate for drinks in a bar. Clients of law firms also 'travel' on a similar journey. Understanding where prospects are on their journeys with us is the starting point for planning BD and marketing in today's crowded environment. But how to do this? To assess, we must put ourselves in the customers 'shoes', i.e., understand how they find lawyers, what media they consume etc. Briefly, Recognition can be evaluated by exploring digital profile, e.g., search engines and by asking targets themselves through an anonymised survey. Reputation can be analysed by looking at rankings in league tables, volume and tenor of media coverage, and once again, surveys. Appraising Relationships requires feedback from customers as well as analysis of CRM data and internal honesty. And insight at the Revenue stage necessitates examination of pitch win/loss ratios, billing data and client feedback, to name but a few.
Improving knowledge of where prospects are on their journeys will help firms identify the strategies they could focus BD and marketing efforts on. This is the first step in selecting tactics that will stand out. The next priority should be to look for 'whitespace', i.e., differentiation in how you communicate. Scrutiny of competitors is required to discover what others are already doing, and the creation of practical approaches that are somehow novel. This could be in terms of message, channel, or promotion. Whatever options are chosen, these should always be relevant to the client and consistent with a firm's brand, unless the time has come to reconsider the firm's overall positioning in the market.
Given the flux of the last 12-months, some firms may indeed now be pondering wholescale change, others a more subtle pivot. But make no mistake, it would be inadvisable for law firms to imagine that communicating with customers will ever go back completely to the way things were before lockdown. Marketing and BD strategies should therefore be adjusted accordingly, teams upskilled and repurposed, and lawyers trained and empowered to go to market with maximum effect by cutting through the noise.
Leor Franks is Kingsley Napley's new director of business development and marketing, chair of the Strategy & Marketing Group of the Managing Partners Forum, and board member of Queen Mary University of London Business School