In his 2008 book, Outliers, Malcolm Gladwell proposed that 10,000 hours is the 'magic number for true expertise': to achieve and exceed our potential, we must learn 'by example and by direct experience because there are real limits to the adequacy of verbal instruction'.
The former Commonwealth table tennis champion Matthew Syed also suggested, in his book Bounce, that to become an expert in anything you need to put in an average of 10,000 hours of 'purposeful practice'; that talent alone is a myth, and practice is more powerful than it is often given credit for.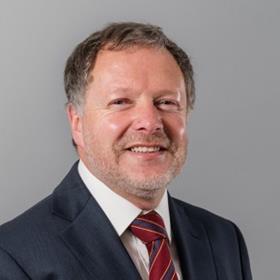 The real author of this theory however is Anders Ericsson, who has the honourable title of being the world's leading expert on expertise; Ericsson believes that there is no limit to the improvement an individual can make so long as they train in the right way. Good practice is the key.
While it may be the case that 10,000 hours may not make you master of anything you choose, there remains a realm where 10,000 hours - meaningfully spent - dedicated practice inevitably equates with high performance and expertise. That is, the practice of law.
Level of experience should never be underestimated, particularly in a business context. Theory might help to identify a problem, but it is only experience that will help you really understand the consequences of that problem and the best solution for overcoming it.
At gunnercooke, we confidently subscribe to the 10,000 hour rule: that is, we believe that lawyers can only call themselves 'experts' when they have spent at least 10,000 hours specialising in a particular area of law. Every partner must be able to satisfy the 10,000 hour rule before they can join our firm. Once they're on board, it is then our job to take them to the next level, both in terms of success and what will follow: happiness.
We also have a development office that works with each lawyer, to bring about self improvement in all parts of our lawyers' lives, from client service, to business development, to lifestyle. We have a high performance business and it is our belief that happy lawyers are high performers.
The benefit of this process for clients is that all lawyers advise with authority and confidence. They quickly become trusted advisors. The 10,000 hour requirement means they know the law inside out, but also know how to apply it in a commercial context, which often requires various risks and competing interests to be balanced. It also means lawyers are confident enough to challenge clients if they don't agree with their proposed approach – challenging to do when you're young, and don't have the experience to support your recommendations.
The 10,000 hour rule is an assurance to clients that their work will be taken seriously, with only the most experienced lawyers dedicated to working on their cases.
It also helps law firms contend with an emerging issue. Earlier this year, Deutsche Bank became that first major UK client to stop paying its outside law firms for work carried out by newly qualified lawyers and trainees. While this practice has been taking place in the US since the Great Recession, this marks the first major move by a UK bank to not pay for junior lawyers – and it's only to be expected that more will follow.
The law industry is in need of rapid change to keep up with a modernising world in which clients are prizing experts more than ever before. The 10,000 hour rule may not make you brilliant at everything and anything, but in our industry it is a useful metric to provide clients with the assurance that their work is in safe hands – that is, if you're able to promise that those 10,000 hours have been spent meaningfully.
Darryl Cooke, co-founder of gunnercooke