Business minister Paul Scully published an open letter to employers on how to help workers find the right support. He recognises the surge in calls for domestic abuse services during the Covid-19 lockdowns and says the lack of awareness of and stigma around domestic abuse in workplaces is a reason why businesses haven't taken action to date.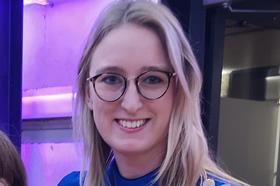 You might remember that in 2020, magic circle law firm Linklaters announced its new UK domestic abuse policy offering employees emergency accommodation, paid leave, access to an emergency assistance fund, and access to online resources by Surviving Economic Abuse.
But why? 'Domestic' is in the name so surely this is an issue that belongs at home?
In fact, that is definitely not the case. According to UK Home Office research domestic abuse costs the UK £14 billion in lost economic output each year and of this an estimated £1.9 billion is absorbed by employers due to decreased productivity, time off work, lost wages and sick pay. (S.Walby, The Cost of Domestic Violence, 2009).
Durham University conducted research for The Vodafone Foundation and found that 54% of employers said domestic abuse caused the quality of an employee's work to suffer and 56% said it led to absenteeism. ('Domestic Violence and Abuse: Working together to transform responses in the workplace', Durham University for The Vodafone Foundation, 2018).
Beyond the economic case, domestic abuse is something that affects 1 in 3 women and 1 in 4 men in their lifetime and so, within any organisation, it is very likely that someone will be having an experience of domestic abuse.
Durham University's research showed that 86% of HR leads agree that employers have a duty of care to provide support to employees on the issue of domestic abuse but only 5% of organisations have a specific policy or guidelines on the issue. In fact, there was an average of less than one disclosure to employers over the previous 12 months, which suggests not enough employees feel supported to raise the problem. ('Domestic Violence and Abuse: Working together to transform responses in the workplace').
The important point to remember is that nobody expects businesses to become experts on this topic. The business should simply:
1. Demonstrate through a workplace policy/guidance that employees will be supported if they disclose a domestic abuse experience.
2. Run awareness raising sessions so employees understand the new policy and what it means.
3. Throughout, make clear what help is available from local frontline charities and how to contact them for support.
How to take action?
Firstly, set out your business's approach in a workplace policy and guidance. Every organisation is different but in general the policy should recognise the cross-government definition of domestic abuse:
'Any incident or pattern of incidents of controlling, coercive, threatening behaviour, violence or abuse between those aged 16 or over who are, or have been, intimate partners or family members regardless of gender or sexuality.'
In addition, it should recognise that abuse can take many different forms including psychological, physical, sexual, economic and emotional.
Secondly, state that the organisation recognises the risks and consequences of domestic abuse and will not tolerate it in any form, that colleagues who experience domestic abuse will be supported and action will be taken against those who use abusive behaviours, for example through existing bullying and harassment policies. Should someone come forward and share that they think they are a perpetrator of abuse, they will be referred to perpetrator services to change their behaviours. It's important to recognise that many people who perpetrate abuse do so because at some stage they have been a victim or witness of abuse and their behaviour is part of a 'cycle of abuse'. If this can be stopped and changed, that would be of great benefit to many people.
Thirdly, signpost employees to local and national frontline support agencies and showcase these organisations, for example on noticeboards or on your intranet.
Finally, run awareness raising sessions to share the policy and ensure everyone understands what it means. Thrive offers a session that combines expertise from multiple charities and frontline organisations. For example we recently ran a session for CHANEL with frontline domestic abuse charity Solace and retail-sector support charity RetailTrust.
Want to go further?
Consider running regular 'lunch and learn' sessions to explore the nuances of this issue, establish a partnership with a charity or run a fundraising campaign.
Jemima Lovatt is founder of Thrive CIC