As the Commercial Court considers whether to adopt remote hearings as the default, mediators across the country are contemplating whether their days of travelling around the UK and beyond to conduct mediations are behind them.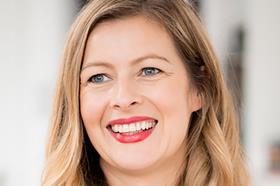 ODR (online dispute resolution) has been around for over 20 years, with eBay launching its first online dispute resolution pilot in 1999, and is now widely used to deal with consumer issues. Its value has been clearly understood by the Civil Justice Council for some time, with two working groups being set up to provide recommendations in this area within the last five years alone. However, until very recently, the general view of both mediators and solicitors in the UK was that ODR was only appropriate for low-value claims.
In fact, at the end of last year it would have been almost unthinkable for a multi-million-pound dispute to be the subject of ODR. However, since lockdown, more and more substantial commercial disputes have been mediated online. The feedback from mediators, lawyers and clients alike has been surprisingly positive.
This uptake in ODR for substantial commercial disputes seems to have resulted in an overnight rebranding. No longer is it referred to as ODR. The preferred term now seems to be remote mediation, perhaps to distance it from the lower-value side of the ODR market, which often incorporates a degree of automation or is time-limited.
In November 2018, a report of the CJC ADR Working Group concluded that there was a great deal of unfamiliarity with ODR in the market. This was, no doubt, one of the main reasons why substantial commercial mediations were not taking place online; fear and scepticism of the unknown. However, much like the ability of lawyers to work effectively from home, it is beginning to dawn on the legal community that remote mediation can be just as effective as face-to-face mediation. A level of familiarity that would previously have taken many years to achieve and would have been met with much resistance has now been reached within a few months.
Due to the confidential nature of mediation and because it is still early days, there is no data to demonstrate how successful remote mediation has been in comparison to traditional face-to-face mediation. However, anecdotal evidence suggests it is broadly as effective – and that has been my experience.
Solicitors should now be covering the possibility of remote mediation as part of an overall ADR discussion with clients. Given the convenience of this option and the potential time and cost savings, it seems likely that the increased uptake in remote mediation will continue beyond lockdown.
What to expect from remote mediation
Technology
A video conferencing platform will be used to mirror the face-to-face mediation experience. There are many platforms available and at present the most popular is Zoom. The mediator will host the meeting and control who can enter the conference and what room each person is in at any one time.
Using Zoom, your mediator can host a room for joint sessions and provide each party with a separate breakout room. Parties will use their breakout rooms as a base and with permission, the mediator will join you at various points throughout the day for confidential discussions. Additional rooms can be created for ad hoc meetings as the need arises, for example a principal-to-principal meeting.
Timing and cost
It is likely that the lead time for a remote mediation will be much shorter than is usual for a face-to-face mediation. Availability of parties is generally better when there is no travel involved and it is no longer necessary to find a venue with three or more rooms available for a full day. The overall cost for the client is also likely to be slightly lower due to the lack of travel.
However, it does not seem that remote mediations are concluded in less time than face-to-face mediations. Perhaps this is because without visible body language, it can take longer for things to be fully understood. Or perhaps it is because there is no longer the time pressure of a last train home or flight to catch.
Confidentiality
This should be no different to a face-to-face mediation. Parties will be asked to sign a mediation agreement confirming that they will not record any part of the session and that they will disclose who can see or hear what is being said. To avoid any mishaps, mediators will generally turn off the chat function within the video conferencing facility.
Tips for a successful remote mediation:
Ask your mediator to hold a practice session with you and your client's proposed attendees in advance of the mediation, to ensure that everyone is comfortable and confident using the technology.
If connectivity is unreliable for any of those involved, consider instructing a third party IT provider who can carry out tests in advance and provide appropriate hardware and boosters as required.
Ensure that each attendee joins on a separate device, even if they will be in the same room and check in advance that their position in the room is well lit. This makes it far easier for others to read non-verbal cues and will make the experience feel more like a face-to-face mediation for everyone involved.
Do not be tempted to do other work while you are waiting for the mediator or to take long breaks away from your client. Use the time as you usually would in a face-to-face mediation and ask the same of your client.
Agree with your client how you will communicate while in joint sessions. This may be by email or text message for example.
Agree a way of communicating with your mediator so that they can check that you are happy for them to join you in your breakout room and so you can contact them if you need to.
Take the time to hyperlink your electronic mediation bundle so that you can quickly and easily find the documents that you need.


Nikki Edwards is a mediator at Pacificus Mediation and a committee member of the London Solicitors Litigation Association