The fallout from the demise of a high-profile criminal legal aid practice could play out for a while, administrators suggest in documents filed with Companies House this month.
One Legal Services (trading as One Legal), co-founded by former Stobart Barristers director Trevor Howarth, acquired Kaim Todner in 2016 to become one of the biggest criminal practices in the country. Kaim Todner and its former managing director Karen Todner came to national prominence when Todner represented 'Pentagon hacker' Gary McKinnon.
Administrators were appointed for One Legal in January. Behind-the-scenes details are revealed in statements of administrator's proposals for Kaim Todner and One Legal.
The administrators mention ongoing litigation between One Legal Services and Karen Todner. The litigation includes a claim against Todner over an overdrawn director's loan account that was outstanding at the date of a share price agreement. The loan account has an estimated balance of around £203,000 and administrators say they are currently in negotiations with Todner.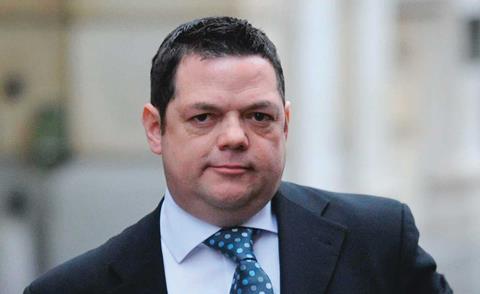 Due to Kaim Todner being dormant and its previous liabilities being acquired by One Legal Services, unsecured creditors were minimal. However, 'following initial discussions with the Legal Aid Agency in the administration of OLS, the joint administrators have been advised that the LAA believe they are owed c£120,000 in respect of overpayments made by the LAA to the company prior to the acquisition of the company by OLS', the report for Kaim Todner says.
Once administrators were able to access One Legal's offices, 'it became evident that there were a large number of client files that had been left at various locations'. There was £1,253,560 worth of work in progress. The company had debtors of £125,000, with the directors attributing an 'estimated to realise value' of £25,000, relating to money owed by the Legal Aid Agency.
Administrators met the LAA 'who advised that there were monies owed to the company by the LAA. However before these monies could be released to the joint administrators, the LAA would need to carry out a contract compliance audit on a selection of the files to determine the accuracy of the amounts claimed'.
On ongoing legal proceedings regarding issues arising from the acquisition of Kaim Todner, the administrators say hearings will take place in April.
They have dealt with a 'high level' of employee queries and are aware of potential employment tribunal hearings against One Legal for protective awards 'with regard to the lack of notice given when the employees were made redundant. It is anticipated that there may be some time required on this to assist with the process'. They have also dealt with several queries regarding unpaid disbursements.
Howarth became legal director of Stobart Group in 2008 and established a panel of barristers for the haulage company's legal needs. He once controversially described traditional legal aid firms as 'wounded animals waiting to die' and pledged that One Legal would tender for legal aid contracts.