Staff made redundant by a high-profile legal criminal practice are considering seeking legal advice, the Gazette understands. Lawyers and support workers at national firm One Legal – which incorporate Kaim Todner and Gurney, Clark, Ryan – were told earlier this month the business would be placed into administration and they were immediately out of a job.
No insolvency documents have been publicly filed, but it is understood from those working with creditors at the firm that the business is effectively closed. No-one from One Legal has responded to attempts to contact the firm.
The Gazette has spoken to two individuals told via email that they were being made redundant immediately. It is understood that staff at One Legal and GCR were paid before the decision to close, but around 38 Kaim Todner workers were not paid. They are considering legal action over the missed pay as well as what they claim was a lack of consultation that all employees were being made redundant.
One Legal, co-founded by former Stobart Barristers director Trevor Howarth, acquired Kaim Todner in 2016 to become one of the biggest criminal practices in the country. Kaim Todner and its former managing director Karen Todner came to national prominence when Todner represented 'Pentagon hacker' Gary McKinnon.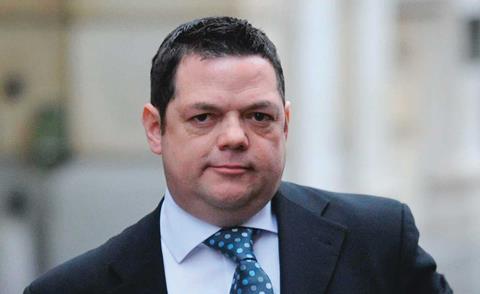 Earlier this year, Howarth issued proceedings in the High Court against Todner and four other parties over what was disclosed during the sale process. The claim seeks damages for breach of warranty and/or an indemnity contained within a share sale agreement; declaratory relief; an injunction; and damages for breaches of covenants.
In March, One Legal entered into a company voluntary arrangement to negotiate repayment of debts coming to around £3.8m. Under the arrangement, the company was to make no fewer than 60 monthly voluntary contributions of at least £240,000. Should any contribution fall 30 days into arrears or fall below the amount specified in the arrangement, and remain so after 30 days, the supervisor could petition for the compulsory winding up of the company.
Howarth became legal director of Stobart Group in 2008 and established a panel of barristers for the haulage company's legal needs. He once controversially described traditional legal aid firms as 'wounded animals waiting to die' and pledged that One Legal would tender for legal aid contracts.
According to Companies House, Howarth has had a total of 53 director appointments to different companies. His latest venture is management consultancy business Brantwood Support Services Ltd, which was incorporated last month and of which Howarth is the sole director.