In Argentina, excellent local counsel contrast with a high-inflation environment and a government that is seen as anti-business.
Trade links between the UK and Argentina, Latin America's second-largest economy, go back a long way. British engineers built the country's first railway lines in the second half of the 19th century.
At the turn of the 20th century, when the country was one of the world's wealthiest nations thanks to ample natural resources and a burgeoning industrial sector, many UK businesses, including GlaxoSmithKline, HSBC, Unilever and BP, set up subsidiaries in Buenos Aires, then considered the Paris of South America.
Argentina has since suffered recurring economic and political crises, most notably its $100bn sovereign debt default in 2001. After another sustained recovery, the country is again causing concern among foreign investors after a state-interventionist turn.
Cristina Fernández de Kirchner (pictured), who succeeded husband Néstor in 2007 and was re-elected for another term in October 2011, sent shock waves globally when she expropriated oil and gas company YPF from Spain's Repsol in May 2012. Before this, her regime nationalised the country's private pension funds and Aerolineas Argentinas, the Spanish-owned airline, among other assets.
In addition, the government has introduced tough restrictions on transactions with foreign currency to stop the depreciation of the Argentine peso against the dollar, which has hurt public finances and contributed to one of world's highest inflation rates. Most recently, measures were introduced to stop Argentinians buying dollars, with restrictions on credit card purchases and new taxes on capital gains from the transfer of shares, bonds and securities in unlisted companies, and on the payment of dividends to foreign beneficiaries.
In response, some foreign investors have been putting investments on hold or exiting the country.
Pablo Ferraro Mila, managing partner at González & Ferraro Mila (GFM), says: 'If you are an investor in your right mind, Argentina is not an attractive country to put your money into at the moment.' Alfredo O'Farrell, chairman of Argentina's biggest full-service law firm Marval O'Farrell & Mairal, says: 'We have an interventionist government which is not pro-business. People invest in Colombia, Peru, Chile and elsewhere but not in Venezuela or Argentina.'
Despite the short-term risks, the mood among lawyers who spoke to the Gazette is optimistic. They look to the next general election in October 2015, when Kirchner will have to step aside due to constitutional limits on presidential terms, as a turning point. They believe any new administration will bring investment in oil and gas, energy and infrastructure.
'The crocodile who sleeps becomes a wallet'
Argentina's legal market is increasingly polarised between the large full-service law firms, including Marval O'Farrell & Mairal and Bruchou Fernández Madero & Lombardi, and the smaller law firms, among them GMF and Rattagan Macchiavello Arocena & Peña Robirosa (RMAPR). Boutique firms were created as spin-offs from some of the larger firms, mainly during the mid-2000s. RMAPR, for example, was formed from partners who left top Argentinian firm Allende & Brea.
Clients of these firms are mainly international corporations and their Argentina subsidiaries.
The government's interventionist approach has led to a reduction in international transactional work, explains Mila, squeezing firms in the middle ground, which have been forced to turn to less lucrative local corporate work while still having to sustain significant overheads.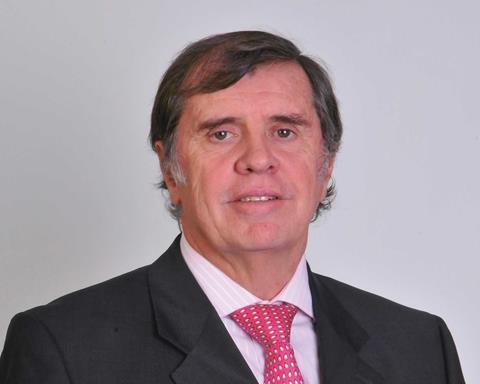 We have an interventionist government which is not pro-business. People invest in Colombia, Peru, Chile and elsewhere but not in Venezuela or Argentina

Alfredo O'Farrell, Marval O'Farrell & Mairal
Conversely, smaller and leaner outfits such as GFM – the firm has 22 lawyers, compared to up to 100 fee-earners at mid-size firms – are better equipped to survive the storm, he argues. 'The bigger firms are shrinking and the mid-sized firms are disappearing. The ones that are surviving are those that are cost-effective and have more muscle than fat,' he says. 'We have no excess lawyers.'
But profit margins have been shrinking for all, argues Micheal Rattagan, managing partner at RMAPR, owing to the country's high inflation – around 25% in the past five years. Galloping prices have increased firms' costs, including salaries and office rent, and law firms cannot pass on all these costs to clients. In addition, Argentina's dual exchange rate regime – the black market rate of exchange to the dollar is higher than the official rate – is a further burden for internationally-orientated law firms.
'Everybody is feeling the pinch,' Rattagan says.
There have already been casualties – most notably Cárdenas Di Cio Romero & Tarsitano and Errecondo Salaverri Dellatorre Gonzalez & Burgio. O'Farrell says the legal market is 'shrinking' and predicts further consolidation in the next two to three years if economic conditions do not improve. No more than half a dozen firms account for 95% of the corporate legal market, he estimates.
With more than 300 lawyers, Marval O'Farrell & Mairal is by far Argentina's largest firm. 'We are a strange creature in a strange jurisdiction with a strange political and business environment,' says O'Farrell, pointing to Brazil, where the biggest firms are roughly the same size as Marval O'Farrell & Mairal, albeit in an economy which is about 10 times the size. O'Farrell says the firm has only lost six lawyers in the past five years, but adds: 'We reinvent ourselves each week. That is an unfortunate reality in the Argentine market. The crocodile who sleeps becomes a wallet.'
Notwithstanding the weak transactional market, the firm is still busy with corporate and M&A work. O'Farrell says: 'You still see M&A deals, but much fewer than before.' Recent highlights include advising Telecom Argentina on Telecom Italia's $960m sale of its controlling stake in the Argentine telecom operator to Fintech Group, owned by Mexican financier David Martinez; and acting for Belgium's Solvay in the $290m bid from Brazil chemical company Braskem to buy a majority stake in Solvay Indupa (the Argentina-Brazilian unit of Solvay).
Despite today's worries, the most recent World Bank data show that foreign direct investment (FDI) in Argentina tripled to $12bn between 2009 and 2012. The structure of investment in the country, however, has changed. While the US is still number one, both China and Brazil are coming to the fore.
As Rattagan notes: 'After the crisis of 2001, the Brazilians became the most significant investors, not just because they were expanding outside their boundaries and had a leadership aspiration, but also because they were not afraid to deal with issues like inflation and [political and economic] instability.'
Business assets were cheap after the crisis and Brazilian conglomerates such as Votorantim, Constructora Norberto Odebrecht and O Globo went on a shopping spree in a variety of sectors such as cement, steel, construction, mining and media.
But Rattagan notes that Brazilians are giving way to a new wave of Latin American investors – predominantly from Mexico, but also Peru and Chile – that are looking for opportunities in hydrocarbons, mining and telecoms. A major focus of FDI has also been the agricultural sector, especially soy bean.
GFM has focused on mid-size M&A deals between $10m and $50m, predominantly in the energy and mining sectors, where clients include Canada's Silver Standards Resources, Argentina's Eco Minera, and Axion Energy (part US-based ExxonMobil). Mila says: 'Mining and energy are still industries that are developing a lot in Argentina, no matter what's going on in the economy.'
But in these sectors, too, investment has reportedly slowed down. In contrast with the mining industry in neighbouring Chile, Argentina's rich mineral resources – including copper, gold, silver and uranium – have remained relatively undeveloped. And over the past year large investors, including Canada's Barrick Gold Corp, have put their mining projects on hold, while others, such as Brazil's mining giant Vale, have pulled out.
In oil and gas, Argentina has vast reserves of shale (estimated to be the world's third-largest), particularly its Vaca Muerta formation. But the country, which relies heavily on energy imports, is not attracting sufficient investment to exploit its hydrocarbon resources. Government critics blame unpredictable economic policy, high inflation and tight regulations. And the nationalisation in 2012 of 51% of YPF from Spain's Repsol – without compensation – significantly added to investor worries.
Rattagan, whose firm advises clients in mining, energy, oil and gas, says: 'The technology needed to extract [shale oil and gas] is substantially more expensive than for conventional hydrocarbons. There is a need to adjust local legislation. Above all, there is a need to convey to the outside world that the legal framework is predictable.'
The past two years may have not been the most profitable for the country's legal sector, but Rattagan says: 'Although it is a cliche, lawyers always have work in good and bad times. In good times you have investment, joint ventures, projects and so forth. In bad times you have litigation, tax claims, insolvency, lay-offs and labour cases. So we are always busy.'
As foreign multinationals scale back investments, disputes with contractors and workers, leading to clashes with traditionally powerful trade unions, are increasing. Boutique firm Bulló Tassi Estebenet Lipera Torassa (Ebulló) counts Telefónica among its international clients.
A big growth area for the firm over the past 12-18 months has seen Ebulló advising the Spanish telecoms giant on labour disputes with as many as seven trade unions. For example, in May 2013, a subcontractor of Telefónica laid off 300 workers but the dispute ended with the Spanish company obliging the subcontractor to reinstate the workers.
Oil and gas seminar
Next month the Law Society will host a seminar focusing on Argentina's oil and gas sector. The 16 May event is jointly organised with the British Argentine Chamber of Commerce (BACC).
Charlotte Ford, international policy adviser at the Law Society, says: 'A lot of law firms are taking a long-term view about Argentina, and there are obviously a lot of opportunities. There is a great deal of interest in getting to know the local market and firms.'
A similar event organised by the Law Society and BACC attracted 50 participants.
The Society is also promoting the Qualified Lawyers Transfer Scheme (QLTS) to Argentina-qualified lawyers.
Last year, Argentina became a recognised jurisdiction under the scheme, and a number of Argentinian lawyers have already applied. Ford says that Latin American lawyers have traditionally looked to New York if they are considering a dual qualification or an LLM, but Chancery Lane hopes to change this trend in favour of English legal qualifications.
QLTS is a vehicle for promoting English legal services and the English profession abroad.
UK law firms should also note that the Section of International Law of the American Bar Association will be holding their autumn meeting in Buenos Aires, from October 21-25.
Another area that has helped counterbalance the loss of transactional activity is regulatory work. 'We are seeking to unbundle and explain to clients a succession of new regulations, red tape and controls and restrictions,' says Rattagan.
Ebulló has been advising one international luxury car maker on the introduction in January of a new tax of 30%-50% on luxury vehicles, says Francisco Roggero, a partner at the firm.
Ebulló and other Argentine law firms the Gazette spoke to have also been giving advice to subsidiaries of multinationals on navigating exchange controls.
New legislation means consumer class action lawsuits are increasing. Ebulló has been defending HSBC and Banco Comafi among other clients in the banking sector, and insurers including QBE, Mapfre, and Zurig against disgruntled consumers. Roggero says that the rise in collective actions follows amendments to the Argentine Consumer Protection Law, which came into effect in April 2008, that improved consumer rights for both individuals and companies purchasing products and services in Argentina.
UK players
What are the opportunities for UK law firms? There are few foreign firms with established offices in Argentina, and not one UK legal practice has an outpost there. Nor, given the economic and political climate, is there any burning desire to do so.
There are no restrictions on international law firms establishing offices in Argentina. There is no ban on partnerships with Argentine lawyers, nor on employing Argentinian lawyers. However, an English solicitor can only practise in Argentina as a consultant on public international law or home law, and only Argentinian nationals can appear in court and provide advice on Argentinian law.
As law firms follow clients, and clients are concerned about the investment climate, there is little incentive to establish costly offices in Buenos Aires. Furthermore, O'Farrell notes that, as a result of the country's 2001 economic crisis, hourly rates in Argentina have fallen to 'among the lowest in Latin America', and are 'extremely low' compared to New York and London. The hourly rate of a top-tier Buenos Aires law firm is roughly a third of that charged by its London equivalent.
Most foreign law firms serve clients in Argentina through referrals and reciprocal, non-exclusive arrangements with Argentina's firms. For example, GFM regularly works with Allen & Overy and Freshfields, Marval O'Farrell & Mairal has well-established links with all five magic circle law firms, and Ebulló has worked with Linklaters, Wragge & Co and Pinsent Masons, among others.
Peter Taylor, a partner at UK law firm Taylor Fordyce, says: 'I find the quality of lawyers we instruct in Argentina extremely high. I've been very impressed. They have a very high code of ethics.'
The firm regularly instructs Buenos Aires law firms, including Perez Maraviglia & Horton and Lennon & Figueras Abogados, in relation to both contentious and non-contentious matters. 'You have to find two or three firms you are comfortable with, and lawyers who understand what you want for your client,' Taylor says. 'It is largely a question of trust.'
Despite the many hurdles, at Taylor Fordyce Argentina-related work for both private and commercial clients in the UK has been on the increase. This ranges from shareholder disputes to the purchase and sale of company shares and real estate. 'There is always legal work to do because there is still a very large British community in Argentina, and there are businesses trading backwards and forwards with the UK,' he says.
Taylor is also chair of the Society of British and Argentine Lawyers, launched by the Law Society in 1997 when Argentina's economy was booming. Today it has about 20 members. Taylor says: 'The willingness is there to want to build up relations and improve investment and commerce, but that ultimately depends on political factors.'
Mark Greenburgh, a partner at Wragge & Co, says there are 'massive opportunities' in oil and gas, mining and agribusiness, and strong existing links with the UK. He says that Buenos Aires is 'a fantastically brand-conscious city,' of nearly 10 million, and offers strong prospects to top-end brands and retailers, and for related intellectual property work too.
But, Greenburgh adds, high inflation, exchange controls and the expropriation of YPF, which controls the Vaca Muerta shale formation, have put off investors. 'My view is that until the end of the administration of Cristina Fernández de Kirchner there is not going to be very much investment or opportunities for any foreign law firm.'
Greenburgh's concerns are shared by the other UK lawyers. Keith Oliver, senior partner at Peters & Peters, notes a 'seismic shift' among English law firms who have woken up to business opportunities in Latin America. But he says this is not the case in Argentina: 'I think the essential thing is a stable political environment. We've not been able to say that about certain countries in South America and for that reason foreign investment is always going to be rather more careful and risky.'
But Argentine lawyers are confident that next year's general elections will breathe new life into the economy. The $5bn compensation deal reached between the Argentine government and Repsol, which was approved in February (2014) by the Spanish company's board of directors, and Argentina's ongoing negotiations with the international creditors' Paris Club to restructure its debts, are indicators that things are already shifting, says Mila.
'They are starting to move towards the next 18 months of Kirchnerism so as to hand over the government to whoever comes next in a better position than it would be if they continued to do the crazy things that they were doing,' he says.
But English lawyers are less sanguine. Greenburgh observes: 'For my money, if you are looking at the region you have got to ask yourself: why not invest in Chile or Peru or Columbia first and see how Argentina gets on.'
Marialuisa Taddia is a freelance journalist