Australia's mining boom helped to entice firms from the northern hemisphere. But while the legal services market has lost some of its lustre, local alliances are helping international firms do more business there, reports Marialuisa Taddia.
Australia has been a magnet for legal firms in recent years. Its decade-long mining investment boom, fuelled by strong demand from China, helped it ride out the worst of the global financial crisis. The country's commercial legal sector benefited hugely, attracting firms in the northern hemisphere struggling with recession at home.
Several foreign firms have entered the market over the past five years through mergers and alliances with Australian counterparts. Among them are magic circle outfits Clifford Chance and Linklaters, silver circle firms Ashurst and Herbert Smith Freehills, and top-20 firm Bird & Bird. Usefully, the two countries have a shared history, culture and language, and a very similar legal system based on common law.
Recently, however, some of the shine has come off the Australian legal services market due to a slowing economy. Commodity prices have fallen, along with investment in mining as China's demand for Australia's resources softens.
'We don't believe that the overall legal spend within Australia will grow in any material regard in the short to medium term,' Juan Martinez, managing partner of HWL Ebsworth, warns. 'Clients are becoming more cost-oriented, and procurement teams within our clients are becoming much more heavily involved in the selection of law firms. Accordingly, the only way that Australian firms will be able to grow revenues is by increasing their market share.'
There are, nevertheless, business opportunities in sectors other than resources and mining, drawing attention to an economy that will probably remain among the top performers in the developed world from 2014-2016 at least.
'Australia is the world's ninth-largest knowledge economy and is strategically located in one of the fastest growing regions in the world [Asia-Pacific],' Shane Barber, Australia managing partner of Bird & Bird, points out. The communications and technology firm is a new entrant to the market: 'The Australian economy has been remarkably robust over the last decade, with government and business investing heavily in the industries Bird & Bird typically serves.'
A report published in November by SGS Economics & Planning revealed that Sydney alone contributed almost 40% of Australia's growth during the 2013-2014 financial year, with the city experiencing its fastest growth rate in 14 years. The city's financial sector made the greatest contribution followed by manufacturing, professional services, construction and real estate services.
Moreover, in a bid to stimulate growth, the government of Tony Abbott, elected in September 2013, has pledged to upgrade Australia's road and rail infrastructure and build a second airport in Sydney. It also wants to unlock private capital.
Australia has a well-established indigenous legal market, of course. Some larger corporate and commercial firms, including Clayton Utz, HWL Ebsworth and Maddocks, date back to the 19th century. Slater & Gordon, the world's first law firm to list on a stock exchange in 2007, is rapidly becoming the UK's largest consumer firm after a string of acquisitions. Moreover, notwithstanding the recent spate of international mergers, foreign firms have been in Australia for decades. Baker & McKenzie, for example, set up in the country in the mid-1960s.
Merger boom
Between 2009 and 2012, there were many mergers and alliances between international and Australian firms. To name just a few, Norton Rose Fulbright merged with Sydney's Deacons, Linklaters formed an alliance with Big Six firm Allens Arthur Robinson, while Ashurst and Herbert Smith combined their operations with two other Big Six firms – Blake Dawson and Freehills respectively.
Jason Ricketts, Herbert Smith Freehills Australia managing partner, says: 'The merging of Freehills and Herbert Smith in October 2012 was a game-changer for the global legal market. It created the largest integrated firm in Asia-Pacific – one that is dominant for disputes, energy and resources, infrastructure and M&A across the region.'
HSF has a national network of 870 fee-earners and 173 partners across its offices in Sydney, Melbourne, Perth and Brisbane. In addition, it has offices in Singapore, Bangkok, Jakarta, Hong Kong, Tokyo, Seoul, Beijing and Shanghai. All of which develops the potential for winning work that crosses jurisdictional, sectoral and practice boundaries – or what Ricketts refers to as 'synergy matters'.
'To the middle of this year, the firm had generated over 1,000 synergy matters, which are matters the non-merged firm would have been unlikely to have been considered for,' Ricketts says. 'In the last six months alone, we have had almost 500 matters originating in Australia, which have had a portion of work done in one of our offices elsewhere in the world.'
The firm's success in Australia has helped it attract 'talented laterals', such as Ian Williams in Brisbane and Damien Roberts in Tokyo, both from Ashurst. HSF is also winning big mandates, including advice for: India's Adani on its multi-billion-dollar coal mine, rail and port project in Queensland; Australia's oil company Woodside on the A$6.1bn stake sale by Shell; and Apple on the Apple-Samsung tablet war in Australia.
For Ashurst's part, full financial integration with Blake Dawson, in the works since 2011 and completed in 2013, has also been a positive step. Partner Cameron Smith explains: 'The initial purpose behind the merger was to capitalise on the opportunities in the Asian market. However, once we began talking with Blake Dawson, our management team realised that there were far greater opportunities for us globally, and therefore the merger became far more than just an Asian play. It's been a very successful tie-up worldwide.'
The two firms each had well-regarded energy and resources practices, which when combined have helped Ashurst assist clients in mining and resource-rich regions, such as Africa.
'National Australia Bank has just appointed us on to their panel in the UK for European work and we probably wouldn't have had such a good look in if it wasn't for our Australian practice,' Smith adds.
Clifford Chance has taken a slightly different approach, eschewing a merger with a larger Australian firm in favour of boutiques Chang, Pistilli & Simmons in Sydney and Cochrane Lishman Carson Luscombe in Perth. 'We have grown steadily since [May 2011], and now employ 17 partners and 70 other lawyers,' Sydney managing partner Mark Pistilli says.
'That's a growth of around 60% in numbers. Revenue growth has been equally solid each year.'
Australia's Big Six
Allens Arthur Robinson (now known as Allens in association with Linklaters LLP)
Blake Dawson (merged with Ashurst LLP)
Clayton Utz (independent)
Freehills (merged with Herbert Smith)
Mallesons Stephen Jaques (merged with China's King & Wood to form King & Wood Mallesons)
Minter Ellison (independent)
Clifford Chance has since introduced graduate programmes, with new recruits spending time in one of the firm's international offices. It has relocated two senior finance and restructuring partners: Caroline Jury from London and Scott Bache from Hong Kong. It has made senior lateral hires, with Dave Poddar from Allen & Overy and Paul Lingard from King & Wood Mallesons, and promoted its first Australian partner (Philip Sealey) from within its ranks. 'That's a pattern of growth we intend to maintain,' Pistilli says.
Clifford Chance does not have a full-service offering in Australia. 'Starting small and building slowly means our lawyers work together, and avoid practice silos. It's not full-service but it makes sense for clients right now,' Pistilli says. Key areas for clients include antitrust, environment, real estate and regulatory, where the firm has bulked up with specialists, including Poddar and counsel Robyn Glindemann from Allens.
Bird & Bird announced in October that it was merging with Sydney's Truman Hoyle, a technology boutique practice, following a co-operation agreement between the firms in March 2013. The move is integral to the firm's growth strategy in China and Asia-Pacific. '[The merger] adds real mass and momentum to the firm's long-standing presence in Hong Kong, Singapore, Shanghai and Beijing,' says Barber. 'Adding the Australian experience to the already extensive line-up in the Asia-Pacific region has already helped the firm win a number of key assignments in those areas – and we certainly see that continuing.'
Like Clifford Chance, to gain an edge in a competitive market, Bird & Bird is providing specialist services in a limited number of practice areas.
'We focus on serving those industries where technology, regulation and intellectual property are driving change,' Barber says. In Australia, the firm has experienced 'a significant upswing in the amount of work coming out of existing mandates for global clients', such as Microsoft, Vodafone and Expedia. The firm has also attracted 'considerable work' from new clients expanding in the region. These include Australia's Dick Smith Electronics and Japan's Mazda.
Staying independent
While four of the Big Six Australian firms are now part of international groups, mid-tier national firms are growing as competition forces consolidation. One of fastest-growing independent firms is mid-tier HWL Ebsworth. Established in 1897, the firm has been growing across Australia through a series of domestic mergers and takeovers.
In December, it announced an expansion into Darwin and Alice Springs in the Northern Territory with the acquisition of Cridlands MB. It also announced that it was bolstering its position in Adelaide with the takeover of local litigation outfit Lawson Smith, just months after the acquisition of Kelly & Co, also based in Adelaide. Downings Legal in Perth was acquired in 2013.
Over the last two years, HWL has seen partner numbers increase by 28% to 184 and lawyer headcount up by 38% to 421, including three partners and 20 lawyers moving from DLA Piper's Sydney office to HWL's insurance practice. Revenues grew by nearly 30% to A$180m (£96m) in the year ending 30 June 2014, and are expected to reach A$225m this year.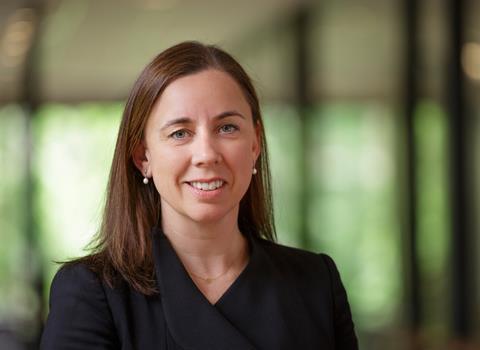 Work that is not centred around the international debt and equity market is increasingly migrating to the Australian firms from international firms

Michelle Dixon, Maddocks
HWL also has a growing international clientele, primarily in Europe, Asia and North America, and 'long-standing relationships' with UK-based clients in areas such as insurance and maritime transport.
To differentiate itself from its competitors, the firm has strengthened one key area of commercial law where others have been scaling back. 'Many other large national firms have chosen to reduce the size of their property teams as they don't consider it to be a core area of practice,' Martinez says.
'In recent years, however, we have appointed 11 new partners within our property team nationally to bring the overall size of the team to 24 partners.'
Highlights of the firm's recent work include advising Hong Kong-based Far East Consortium Limited on the A$450m development of a 204-room Ritz-Carlton hotel within the Elizabeth Quay redevelopment in Perth. HWL is also capitalising on the growing trend towards urban renewal in Australian cities, with large-scale projects such as Sydney's Barangaroo and the Olympic Park, where HWL has advised the developers on all aspects of the delivery of a four-tower residential and retail complex.
The firm is also clear about the advantages of shunning international tie-ups. 'Our independence is one of our core foundations, and our objective is to be Australia's leading independent law firm,' Martinez says. 'We like to present a strong value option for inbound work for major offshore firms that are themselves unaligned.'
The example of Maddocks, another proudly independent Australian firm, suggests you do not need to be part of a global group to have international reach. With offices in Sydney, Melbourne and Canberra, Maddocks is a member of ADVOC, a worldwide network of law firms.
Managing partner Michelle Dixon says: 'Through this alliance, we have relationships with a large number of firms internationally, giving us a global reach that often exceeds that of the global firms. Unlike a global firm, we are not committed to referring the local partner from the network, but can ensure that we refer clients to the best practitioner in a particular field in the jurisdiction.'
Maddocks' focused approach on such areas as education, government, infrastructure and technology has won the top-20 firm big-name clients, including Deutsche Bank, Samsung, NBC Universal and IBM, she adds. Between 2010 and 2014, partner numbers grew 22% to 67, with revenues up by 28% to A$111m.
Gilbert + Tobin is another local firm with no desire to renounce independence in favour of tying the knot with a global outfit. With 290 lawyers, including 69 partners, the mid-sized firm has been on a steep growth curve. 'Five years ago, we had 13 partners in corporate advisory. We now have 21 partners working on some of the highest-profile matters in Australia,' says managing partner Danny Gilbert, referring to the A$2.15bn acquisition by South Africa's Woolworths Holdings Limited of upmarket department store chain David Jones.
Over the same five-year period, the banking and finance practice has grown from four to nine partners, including Tony Holland and Damian McNair joining from DLA Piper at the end of 2013, to bolster the firm's presence in Melbourne.
It was this significantly expanded practice that advised Westpac on the banking and financial aspects of its 2014 A$1.45bn acquisition of the Australian assets of Lloyds Banking Group.
New opportunities
With the economy cooling, and mid-size firms gaining greater market share, where are the opportunities for international firms?
'Demand [for legal advice] from the resources sector remains, but has diversified,' Pistilli says. Referring to a scenario where production and export volumes are rising, but prices and investment are falling, he adds: 'It's coming in different areas now – new financing, restructuring, risk issues and regulation, complex disputes and operational issues as [the mining boom] moves from the construction phase to production.'
Clifford Chance recently advised Japan's Sumitomo Corporation on its US$1bn joint purchase with Glencore Xstrata plc of a 50.1% interest in the Clermont coal mine in Queensland from Rio Tinto; and Australia's Griffin Coal on its A$7.5m settlement of a A$3.5bn compensation claim by Perdaman Chemicals.
Moreover, although down from the historic highs, spending on Australia's 'boom' industries remains buoyant, Ricketts points out: 'While it is true that Australian mining investment has come off a peak, there is still over A$280bn committed investment in 87 energy and resources projects in Australia and a lot of mining and energy work here.'
'Our corporate group in Australia is extremely busy with IPO and M&A activity, and projects and infrastructure has a very strong pipeline. The IPO market in Australia this calendar year is likely to be the strongest since the nineties,' he adds. HSF has worked on 'monster IPOs', such as the A$3.6bn float of private hospital operator Healthscope, and of federally owned commercial health insurer MediBank, which raised A$5.7bn. The Abbott administration plans to privatise A$130bn of assets owned by the federal and state governments to raise money to invest on road, rail and other infrastructure projects.
'The Abbott government is very keen to be seen to be pushing forward infrastructure development around Australia,' Smith says. Ashurst has recently relocated David Jardine, a partner in the energy, transport and infrastructure team in London to its Melbourne office (the firm has six offices in Australia, including Sydney, Perth and Canberra). This follows the relocation to Sydney, also from London, of Lee McDonald, Ashurst's global head of rail and lead of the Australian infrastructure practice.
It is not just the transport system that is being upgraded. 'Our lawyers have been particularly busy in the communication and technology sectors for a number of years and we don't see any slowdown occurring there,' Barber says. 'Indeed, there are significant new opportunities with the roll-out of the national broadband network.'
Launched in 2009, the NBN is a government-led initiative to create a A$43bn high-speed, wholesale network across the country, with the ambitious target of connecting more than 8 million homes by 2020. Bird & Bird is currently advising on the wireless component of the NBN roll-out.
Challenges
With the expansion and internationalisation of indigenous firms, some argue that the going is getting tougher for foreign players.
Dixon says: 'Work that is not centred around the international debt and equity market is increasingly migrating to the Australian firms from international firms.' She adds: 'My sense is that with the level of foreign capital in the country, a lot of M&A advisory work can now occur in Singapore or other centres offshore where the owners are resident. If that is right, then mega-deals that can drive the profitability of the largest firms will be decreasing in number and there will be more and more competition for the local deals.'
Maddocks has seen particular growth in large government-funded infrastructure projects that coincide with many of the sectors the firm specialises in. One example is the Queensland State Government's procurement of Toowoomba Second Range Crossing, where Maddocks is advising bidders Spain's Acciona and Ferrovial Agroman.
A slowing economy and an overcrowded legal market has seen pay freezes, staff cuts and partner departures, particularly among the largest firms. Barber comments that while his firm has not been affected, it is generally accepted in the sector that for some time many Australian firms have been in need of 'recalibration not only to address the number of lawyers per partner, but also the number of partners and service offerings generally.'
Following the retirement of Australia managing partner John Carrington in October, Ashurst announced that he would not be replaced, with his responsibilities shared among senior Australia-based partners. Smith explains the broad philosophy of the firm on staffing issues: 'It is just being flexible enough to adapt to changes in the market, so making sure you have got the right people, and then moving them around between your offices as and when required to respond to economic changes.'
Luckily, the strong links between the UK and Australia make this task easier. 'We have never had any difficulty in moving people between Australia and the UK,' Smith says.
In the next two to five years, domestic and foreign firms will likely face intensifying competition from start-ups and expanding in-house legal teams, Gilbert argues. They will also face challenges from 'the ongoing impact of technology', he adds.
Perhaps the most fundamental change in the legal industry is a shift in client attitude to pricing. Martinez says: 'The primary challenge facing the industry is adapting to the increased importance that value (price and quality) now plays in the selection of law firms. Some firms believe that this value focus is a short-term "challenge" based on the prevailing economic conditions. However, we firmly believe that this has become a permanent feature of the legal industry and represents a structural change in the market.'
Despite the difficulties, firms are upbeat, and none more so than HSF. 'The outlook is increasingly positive with growing business confidence,' Ricketts concludes, pointing to Australia's recent free trade agreements with China, Japan and South Korea that are 'widely predicted to boost trade and investment. The Australian dollar has also come off the highs of recent years, increasing the competitiveness of exports'.
Marialuisa Taddia is a freelance journalist