A listed legal services group has acquired a Bristol firm just a week after the firm itself rescued another business which had gone into administration. Gordon Dadds Group plc today announced a £2m deal to purchase Metcalfes Solicitors – its third acquisition since listing on the London stock exchange last year.
The latest deal involves £280,000 paid upon completion with the balance payable in quarterly instalments over five years: additional consideration capped at £6m will be payable to the vendors if fee income exceeds £20m over the next five years. Gordon Dadds told the stock exchange the terms of the deal provide a 'real incentive' for key Metcalfes personnel to remain closely involved and drive growth. The resources behind the acquisition come from cash reserves.
Metcalfes, which will retain its name, last week took on the goodwill and certain assets of fellow Bristol firm Burroughs Day after it went into administration.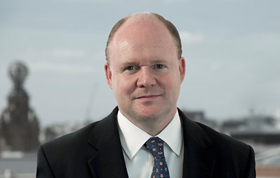 Adrian Biles, chief executive of Gordon Dadds, said: 'Metcalfes is a profitable and very well regarded firm of solicitors in Bristol with whom we have worked to integrate the Burroughs Day business. We are confident that the enlarged business can be developed into a significant as well as a respected and highly profitable business… Bristol complements Gordon Dadds' other locations and is a fertile area for developing a high quality offering to corporate and private clients.'
Metcalfes posted fee income of £2.69m for the year ended 30 June 2017, with a profit of £670,000 before members' drawings. For the six months to 31 October 2017 (following a previous change of ownership), Burroughs Day achieved unaudited fee income of approximately £2 million and a small profit before interest and partners' profit shares.
Gordon Dadds says the enlarged firm should generate annual fee income of 'at least' £4m and the cost base will benefit from 'significant overhead savings' including merged offices in Queen Square, Bristol, and improved resource management.
The group last week completed the acquisition of London and Oxford based White & Black Limited for almost £3m. It had previously bought corporate tax advisory business CWE Energy for an eventual £3.7m. Gordon Dadds Group's share price rose 7.1% to 165p today.