The QualitySolicitors network, which once had aspirations to be the biggest legal brand in the country, has been sold to a business specialising in consolidating the sector.
Metamorph Group confirmed it has purchased the network to complement its cohort of 11 law firms and take its underlying revenue to £37m. Firms already in the QualitySolicitors network remain independently owned and not owned by Metamorph.
The group says the geographical spread of the existing QualitySolicitors network does not overlap with the locations of Metamorph-owned firms, so the current business operation for QualitySolicitors firms will remain unchanged.
Metamorph Group's executive chairman, Tony Stockdale, said: 'The QualitySolicitors brand is synonymous with delivering high-quality services to the legal sector, and has a loyal membership base that values the company's ability to help them to develop their business by drawing on a central portfolio of services and resources.
'Our plan for the future remains to become one of the leading law groups focussed on the private client and SME market. QualitySolicitors becomes an important part of that strategy and we plan to increase its geographical coverage and membership significantly.'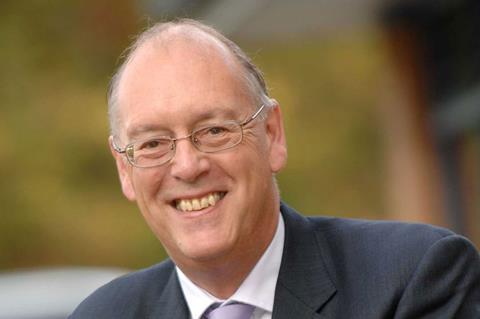 The sale, the details of which have not been disclosed, marks another chapter in the journey of a QualitySolicitors business founded in 2009 to provide member firms with a greater opportunity to grow and increase profits under one umbrella brand.
But despite lofty ambitions, the company struggled to increase revenue and profits and saw a number of member firms – some of whom had been with QualitySolicitors since the start – leave the network and pull their investment.
According to its annual report and financial statements filed earlier this year, for the year ended 31 March 2020, turnover fell 12% to just £829,207 (turnover was £1.8m as recently as 2015/16). In 2020, profit before loss was around £90,000, a year after the business reported a £44,000 loss.
Staff numbers were down to just eight as of March 2020, working from the company's base in St Ives, Cambridgeshire. QualitySolicitors had been part of the conveyancing and property group Simplify, and last year continued to be managed by equity investor Palamon Capital Partners, which owned the majority of the shares in the ultimate parent company.
Simplify chief executive David Grossman said the deal to sell QualitySolicitors to Metamorph ensures the 'ideal new owner for the next stage of their evolution', and allows it to focus on expansion through further acquisitions within the property sector.
Metamorph completed its first acquisition in May 2016 when it bought north west firm Linder Myers, and it has since added businesses in the north west, West Midlands, the south and the south west of England.
This article is now closed for comment.