Conveyancing bodies have united to deliver a list of initiatives to the new housing minister for a '21st century' leasehold process. The Legal Sector Group comprises the Conveyancing Association, the Chartered Institute of Legal Executives, Bold Legal Group and the Society of Licensed Conveyancers.
Following consultation, including with the Law Society, the group today published an eight-point plan to reduce the potential for leasehold abuse, speed up the conveyancing process, increase consumer certainty and remove unreasonable costs.
Beth Rudolf, director of delivery at the Conveyancing Association, said the initiatives 'point the way ahead for a 21st century leasehold process' and urged 'the powers that be to put in place a programme of change'.
The group proposes what it calls reasonable fees for administrative activities, and a tariff of fees for quantifiable activities. The group suggests this could be set up by RICS or the housing secretary.
Lease administrators should be obligated to provide information, such as those set out in the Leasehold Property Enquiry Form (LPE1), in a certain time.
Freehold management or lease administrators should be made to join a redress scheme. HM Land Registry should be allowed to dis-apply restrictions requiring a compliance certificate where a conveyancer can provide evidence of compliance with lease terms in some other way.
Leasehold property marketing should include upfront information on, for instance, the remaining term of the lease, ground rent, nature of rent review clauses, annual service charge and charges imposed by the lease administrator for services in connection with the sale, ongoing ownership and property purchase.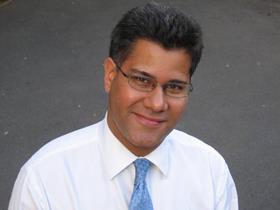 The group has outlined the proposals in a letter to housing minister Alok Sharma. The proposals will also be presented to the Law Commission.
Simon Law, chair of the Society of Licensed Conveyancers, said it was 'gratifying' that the legal profession, including solicitors, licensed conveyancers and chartered legal executives, had come together to arrive at a common set of proposals for the government and Law Commission to consider.
He said: 'There is no individual or party better placed than those legal professionals who serve their clients day in and day out in buying and selling leasehold properties to architect the much-needed reforms set out in these proposals.'
Conveyancers have long campaigned for leasehold reform, which gathered momentum last year when former housing and planning minister Gavin Barwell said he was keen to work with interested parties to improve leaseholders' experience of home ownership. He was appointed Downing Street chief of staff this month.
A Law Society spokesperson said Chancery Lane's conveyancing and land law committee has an ongoing programme of work to provide recommendations when the law around leasehold can be improved for everyone's benefit. Activities include engaging with the Legal Sector Group.
'However, problems as complex as those arising in leasehold law cannot be solved with simple answers,' the spokesperson added. 'Other proposals advanced, particularly around fixed leasehold terms and set timescales, raise real questions of unintended consequences and practical enforcement.
'While the Law Society could not support the entire set of recommendatons put forward by the Legal Sector Group, we welcome their interesting contribution on this important issue and look forward to working with them further.'
National property law conference: overcoming challenges in a volatile landscape (11 October 2017, London)
The conference will meet the needs of both those working in commercial and residential conveyancing, while also addressing areas of common challenges. Take away practical advice from workshops focused on HM Land Registry updates, capital allowances, Stamp Duty Land Tax and planning issues for conveyancers.
Click here for more information >>