Leaseholders struggling to sell homes because of ground rent liabilities are increasingly looking at the legal advice they received when they bought the property to see if they can claim compensation.
Birmingham and Manchester firm FS Legal, which has been seeking compensation for 500 leaseholders who claim they were not advised properly about ground rents, sent pre-action notification letters to dozens of conveyancers last year. Gareth Fatchett, a solicitor and partner at the firm, told the Gazette that numbers have since risen to 750.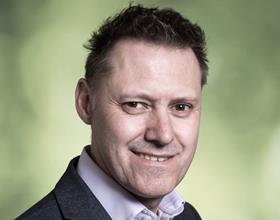 Meanwhile Robert Godfrey, head of professional negligence and dispute resolution at national firm Simpson Millar, says a dedicated team he set up last autumn to deal with leasehold issues has been contacted by 'several hundred' people.
Godfrey said he has seen examples where the solicitor has got the ground rent figure wrong, not mentioned that the ground rent will increase or that it could affect the property's value. Or the solicitor has merely attached the lease and instructed the client to read certain schedules. 'You cannot expect someone to pick up a lease, which is a complicated document, and [tell them] to read these schedules. You've got to go further than that,' he said.
The firm, which is working on a no win, no fee basis, has reviewed many cases but no proceedings have been issued yet.
Godfrey stressed that not everyone will have a valid claim or grievance and acknowledged that solicitors did not create the leases. However, he said lawyers are the 'gatekeepers' who must ensure clients are properly informed. 'We're not talking about someone who will be spending £5,000 or £10,000, which is a lot of money anyway. The people who have bought these houses, they think this is their dream home... Imagine if you thought you were sat on a time-bomb,' he said.
The government says there are currently 1.4 million leasehold houses in England, each subject to ground rents averaging £371 per year for new-builds and £327 for properties built before 2016.
A petition set up this month to abolish leasehold and free the 'millions...trapped in this antiquated draconian leasehold system' has already attracted more than 14,500 signatures. If 100,000 signatures are reached, the petition will be considered for debate in parliament.
However, leasehold reform is already on the government's agenda. The Ministry of Housing, Communities and Local Government has consulted on capping ground rents at £10 a year. The Law Commission has also been asked to review legislation in relation to leasehold enfranchisement and the right-to-manage process as part of a wider reform of residential leasehold and commonhold.
National property law conference 2019, SRA Competence: A2, 10 October 2019, Chancery Lane London
This year's conference will address the key issues affecting residential and commercial practices including the regulation of property agents and the recent price transparency regulations introduced by the SRA. Hear from organisations such as HM Land Registry, the Solicitors Regulation Authority (SRA), Shoosmiths LLP, Norton Rose Fulbright LLP and many more
We are also delighted to announce that this year's keynote address will be given by The Lord Best OBE DL, chair of the regulation of property agents: working group.