Separated couples are facing a record wait to get divorced as a result of regional divorce centres trying to process a backlog of older cases, it has been revealed.
Quarterly statistics covering January to March this year, published by the Ministry of Justice today, show that the average time from petition to decree absolute is 59 weeks. The average time from petition to decree nisi is 33 weeks - up six weeks from last year. The ministry says the figures 'represent the highest figures so far for the periods covered by this bulletin, and is a result of divorce centres processing a backlog of older cases'.
Jo Edwards, head of family at Mayfair firm Forsters, said the figures were shocking but not surprising to those working in the family justice system.
She said: 'For years we have been warning that the system is almost at breaking point. It is now clear that the effect of legal aid cuts, lack of funding for signposting alternatives to court and swaths of court closures across the country, has been profound. People are issuing applications in higher numbers than ever before and the courts soaking up the work of the hundreds that have been closed are swamped. As the president of the family division has recently said, the pressure on all those working in the system is immense and taking its toll.'
Claire Burton, a family and matrimonial senior associate at London firm BDB Pitmans, said six months was shocking to reach the decree nisi stage, 'particularly when understanding that financial orders cannot be submitted to the court until this stage'.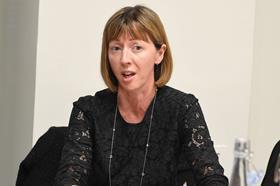 A question mark hangs over the future of the 11 regional divorce centres, which have been heavily criticised by senior family judges.
Sir Andrew McFarlane, president of the family division, told practitioners this year that the centres 'have not worked well'. Days later his predecessor, Sir James Munby, said in a family court judgment that the centres had become 'bywords for delay and inefficiency, essentially because HMCTS has been unable or unwilling to furnish them with adequate numbers of staff and judges'.
Last month McFarlane revealed that the centres were being phased out and replaced by an online system based in the new national Civil and Family Service Centre at Stoke on Trent.