Legal process outsourcing has matured and evolved from the traditional offshore provider model. Joanna Goodman discovers how firms are benefiting from a range of options
Legal process outsourcing (LPO) involves delegating legal work to an external or affiliated organisation, which can carry it out at a lower cost.
Costs are reduced through operating in a location with lower wages, and through leveraging economies of scale by de-skilling and automating commoditised work, or applying process management whereby a foreign-qualified lawyer or paralegal can carry out routine tasks that would traditionally have been given to an associate for a higher charge-out rate.
Originally, LPO entailed law firms and large corporations outsourcing large document review projects for litigation disclosure or transactional due diligence to an offshore provider. Activity generally concentrated on project-based discovery and due diligence work, with relatively few firms engaging in long-term LPO relationships.
Further, the well-publicised negative experiences that banks and insurance companies had with offshore call centres may have led some large firms to develop ways of achieving some of the benefits of outsourcing while retaining control of the operations – for example through wholly owned offshore or near-shore subsidiaries and other partnering arrangements.
Recently, however, the economic downturn, market liberalisation and pressure from clients on prices have driven many firms to look again at LPO. Advances in communication and 'connectivity', centralised matter management and other tools facilitate collaboration between firms, legal departments and LPO providers.
There has been a change in the legal business culture, with increased focus on unbundling legal services in order to benefit from economies of scale. Whereas previously LPO was treated like other back-office support, firms and legal departments have become more open about using LPO, to the extent that some clients request or require its use to minimise the cost of routine legal work.
New ways of working
LPO has diversified from its traditional business model and has become harder to define. Expanding corporate legal departments' greater use of LPO, often on a per-project basis, reduces their reliance on external counsel.
'They are unbundling their legal spend and deciding what to retain in-house, even if this sometimes means recruiting additional lawyers,' Chris Bull, executive director at Kingsmead Square, explains. Bull brings his experience as CEO at a law firm and COO at an LPO provider to project consulting work with large corporations.
Bull considers the term 'legal process outsourcing' outmoded. 'Rather than outsourcing per se, corporate legal departments are utilising the services of new model law firms such as Riverview and Axiom, and contract lawyers such as BLP's Lawyers on Demand and Eversheds' Agile. We should forget the LPO label and describe all the various alternatives simply as legal services providers,' he says.
Bull has a point. As well as offshore law firms, captive offices and traditional LPO providers, other ways of outsourcing legal work include regional law firms taking on routine work from City firms at more reasonable rates, sometimes in alliance with larger firms. This can be seen in Hogan Lovells' long-established 'Mexican-Wave', whereby regional property-related work is passed on to partner firms who work for more attractive rates.
The benefits
LPO offers potential cost savings and predictability due to fixed and competitive pricing models, and the speed and flexibility/scalability that enables firms and legal departments to respond to fluctuating workloads. Working with offshore providers can offer firms and corporate legal departments efficiency benefits, with time differences also extending working hours. LPO providers who take on large-scale routine work tend to manage processes and apply technology efficiently. Using LPO for routine or repetitive work allows lawyers to concentrate on high-value activities, again boosting the firm's productivity and margins.
Making LPO work
Deirdre Byrne, legal account manager at LPO provider Integreon, agrees that LPO has taken longer to catch on than had been anticipated. 'A few years ago people were saying that LPO was the future and a lot of businesses rushed to India, but it did not always work out,' says Byrne, who has first-hand experience of running overseas LPO operations in India.
Law firms – and their clients – now recognise that, when it comes to LPO, one size – and one location – does not fit all. Providers have diversified to other locations where they can still benefit from 'rate arbitrage'.
More law firms are partnering with LPO providers such as Integreon for business pitches when large companies are looking to reduce their global legal spend.
According to Byrne: 'In some circumstances, the firms who get the business are the ones who bring in LPO providers from the beginning and explain how they can partner with us to save money.'
Initially, security tended to be a central concern for firms considering LPO, but this is no longer the case. 'All good LPO providers meet ISO standards – otherwise nobody would hire us,' explains Byrne. 'Our hubs have biometric controls, no printers and no cell phones or other mobile devices.'
Key challenges are around managing risk and relationships, expectations and outcomes. For example, ensuring the LPO lawyers or paralegals have the requisite skills, and the work is completed to agreed standards and deadlines. The success or otherwise of LPO – like any outsourcing arrangement – depends on establishing and maintaining a partnership between all parties, notwithstanding distance, time and cultural differences.
Control has become a critical consideration – in respect of workload and quality. 'There are situations where firms understand the LPO model, but want to own it,' Byrne says. While some opt for a build-operate-transfer (BOT) model, whereby the LPO operation is established and launched by the LPO provider and then brought back in-house, others start from scratch and established their own offshore centres, notably Clifford Chance in India.
Other large firms, recognising the challenges presented by running overseas operations, have set up their own wholly owned regional centres that give them direct control over the quality of the work and who is doing it, while offering clients better value for money. Herbert Smith Freehills has its in Belfast, CMS Cameron McKenna in Bristol and Addleshaw Goddard in Manchester.
Four critical success factors
As Byrne explains, establishing a working partnership with an LPO is a process. She emphasises the importance of understanding and communicating your requirements and expectations. 'You have to be certain from the outset what you are trying to achieve. If you misdiagnose it, it will be a disappointing engagement,' she says. The key is to ensure there are no surprises on either side. Byrne offers four critical success factors:
Identify your needs. Understand exactly what you need and choose a provider that can deliver on your requirements. If a client wants to reduce their legal spend but does not know exactly what they need, the first discussions should be consultative. Byrne works with prospective clients to understand their pain points and design a solution that fits their needs.
Avoid scope creep. Each time you engage an LPO on a project, you need to scope the project thoroughly.
If you have not done a similar project, run a pilot. Examples of scope creep are when a client asks for a per-document rate without defining exactly what they mean by a document. Is it a single piece of paper or a master services agreement? Nomenclature is important, as is scoping thoroughly from the first meeting of the engagement and working closely with your provider to ensure there are no surprises.
Do a site visit. Never hire an LPO without visiting the site where your work will be delivered. You need to see where your work is being delivered and meet the managers responsible for your work.
Communicate with your LPO provider. Ask for what you need; don't make them guess. Tell them you want a report every day or a weekly call with the management team.
One of the barriers to LPO success is the 'fundamental tension between law firms, LPO providers and legal software providers', says Alex Hamilton, founding partner of commercial outsourcing and technology boutique radiant.law. This tension is due to the fact that processes and technology that improve productivity reduce billable time. All lawyers at radiant.law are partner level and all junior legal work is performed offshore by Exigent, an LPO in South Africa.
LPO underpins radiant.law's competitive advantage as it operates on a true fixed-price basis, meaning with no estimation of time. Hamilton is increasingly working with Exigent to offer radiant.law's in-house customers the appropriate combination of on-shore, offshore and technology resources.
'We effectively re-engineer the client's work, with different components undertaken by our lawyers, automation, and offshore LPO at a competitive price. We are getting a lot of interest because businesses are often not able to increase their headcount,' he adds. In effect, radiant.law is leveraging its LPO experience to help its clients do more for less.
Are you ready for LPO?
Hamilton offers some guidance for firms considering LPO:
Are you ready? Is your firm or department ready and willing to work with LPO providers who are looking to standardise processes and make work repeatable, not bespoke and are competing directly with law firms for low-value work?
Do the research. Find a supplier who fits your requirements. Look at the size and capitalisation of the organisation, its security standards (which are generally higher than the average law firm), and culture, including recruiting, training and staff turnover. Does it understand legal services? For example, if it is an outsourcing supplier that also has a legal offering? If it is lawyer-driven, does it understand process efficiency?
Make LPO part of the business. Build a collaborative partnership through close communication. Meet the people who are working on your account. Encourage them to ask questions sooner rather than later, and leverage communication technology – radiant.law uses instant messaging to keep in touch with LPO workers.
Bridging a gap
The critical success factors for LPO involve significant research, preparation and ongoing communication, although it can certainly pay off in terms of ROI and long-term productivity. However, for firms looking for flexibility without the same commitment of time and effort, the new legal landscape has produced various alternative options. Berwin Leighton Paisner established Lawyers on Demand (LoD) as an alternative way of helping firms cope with fluctuating workloads.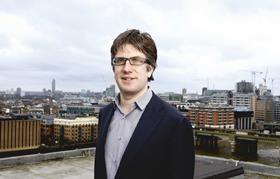 As LoD founding partner Simon Harper explains, LoD is a smaller step towards using external resources. 'Whereas LPO involves unbundling work and outsourcing the commoditised elements, LoD offers a flexible way of extending your legal team, usually on a project basis.'
LoD lawyers work in two ways – on-site and on-call. The on-site model is self-explanatory and usually charged at a daily rate, whereas on-call lawyers work remotely and generally charge an hourly rate for maximum flexibility. LoD comprises independent lawyers whose expertise and experience matches the teams they work with, and who handle the same level of work as their full-time equivalents, bridging a gap in the market between legal teams and LPOs.
LPO has branched out into a variety of offerings that are collectively putting into action Richard Susskind's concept of 'decomposing' legal services and finding the most appropriate way to deliver them. LPO in its various forms is now an accepted resource across the legal services landscape. For law firms and other legal service providers, it is an important strategic and operational option – and, in the current challenging economy, its potential benefits and challenges cannot be ignored.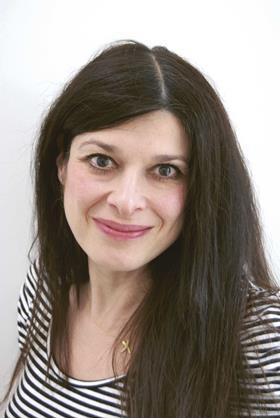 Joanna Goodman MBA is a freelance journalist and editor of Legal IT Today