Long-established legal internet service provider Lawyers Online has relaunched itself as a referral site for legal services.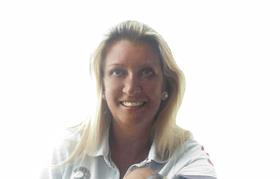 The company was formed in 1998 and generates revenue through providing hardware and internet connectivity to law firms.
The company currently has 200 law firms as members and wants to establish a co-operative group marketing scheme based on a £2m TV advertising campaign. It will not charge solicitors for the website referral service.
The company said it aims 'to build regional panels of firms who will receive exclusive leads by areas of specialism'.
Fourteen firms in the London area are piloting the scheme, receiving leads via a call centre. 'All leads are vetted by our in-house team of lawyers before being forwarded to the firms,' the company said.
Chief executive Rosie Houghton (pictured) said that high street firms are seeking to develop their online brands in the face of increasing competition from alternative business structures such as Co-op Legal Services and Stobart's One Legal.
Houghton said when the company was originally set up lawyers were not internet savvy and speeds were too slow to provide them with a useful online business presence.
'Lawyers are taking on board that they need the internet full time,' she said.
Lawyers Online is in talks with private equity firm JPT for additional funding. She said the company was interested only in the UK market. 'We are concentrating on branding; branding is the future for law firms.'