Listed firm Knights says it has the capacity to acquire four practices a year, as it toasts a largely positive set of results with news of its latest purchase.
But its leader has told the Gazette there is no chance of expanding into London, citing issues with competition, staff retention and client relationships.
The firm, which floated on the AIM market of the London stock exchange last summer, today posted its first set of results, covering the six months to 31 October.
Knights recorded revenues up 36.6% increase to £23.9m. Without the two acquisitions made during the period, revenue would have grown by 10.3%, the statement said. Pre-tax profit declined, however, to £1.5m from £2.1m year-on-year, caused by non-underlying finance costs of £1.9m. Adjusted pre-tax profit has more than doubled to £4.4m from £2.1m a year earlier.
The firm, which raised around £50m from its placing, announced the latest addition to its roster today, confirming the purchase of Leicester employment specialist Cummins Solicitors. Knights will pay £1.1m in cash, pay off £223,000 of debts and issue 125,000 new shares in the company, equating to £250,000. The cash consideration is dependent on founder Michael Cummins staying with the business for two years. The share price rose by 1.5% following news of the results and acquisition.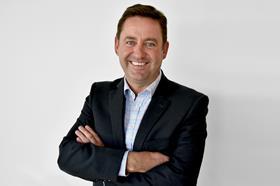 Speaking to the Gazette, Knights chief executive David Beech said the firm's results were the culmination of two years' effort designed to reduce lock-up and be firmer with clients about bills.
'We have coached all our people to tell clients up-front what we will charge and when we expect to be paid,' said Beech. 'It might sound simple but it is like rocket science to lawyers – it's not stuff you get to do at law school. This is about reducing the lawyers' fear of talking about money and getting them to work in a commercial way.'
Beech said the firm's stock market listing had provided not just financial muscle but also given sellers confidence to talk to them about a merger. Knights remains in the market for further purchases in the coming months: Beech confirmed it will seek out commercial law firms posting at least £10m in annual turnover.
He also indicated the firm would seek to expand in the West Midlands, where it currently has no presence – but flatly ruled out opening a London office. 'The model in London is about brand and outside of London it is more about relationship [with clients],' said Beech. 'Plus the churn and competition of London – if you are not happy there are 100 others you can join. [Here] if you want to be in the best commercial law firm in Stoke you have to be with Knights… London is a merry-go-round.'
The extent of Knights' growth was illustrated by the annual wage bill rising from £10.36m in 2017 to £13.23m in 2018.
So-called 'cost synergies' resulting from mergers have been worth £750,000 a year, although the firm spent £338,000 on redundancy costs in the half year.