Professional services firm Knights 1759 has continued its expansion by announcing the acquisition of Manchester commercial law firm Turner Parkinson.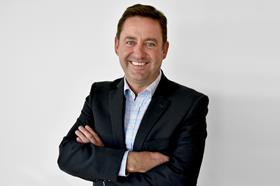 The acquisition will be Knights' fourth such move since becoming an alternative business structure in January 2013 with backing from private equity from former Dragon's Den investor James Caan through his company Hamilton Bradshaw. Knights was initially a commercial law firm but has now grown to offer non-legal services such as town planning and specialist tax advice. The firm, led by chief executive David Beech, has a team of more than 500 and this acquisition represents its first incursion into Manchester.
James Sheridan, head of corporate at Turner Parkinson said: 'Knights has a strong business model, with a highly regarded client base and are pioneers of an ownership model that represents the future of the legal industry. We have worked hard to build a strong, profitable and cash generative business and I am confident that this, alongside Knights' fast growing regional professional services business, will result in a business that is even better positioned to meet the needs of our clients and employees.'
Turner Parkinson, which has 60 employees, was established in 1995 and posted revenue of £8.5m for the year ending 30 April 2018. Knights says it is one of the fastest growing professional services businesses in the UK with a growth rate of 32% over the last five years.