Just under one quarter of solicitors in England and Wales now work in-house, according to the latest annual snapshot of the legal services sector published by a City lobby group. The in-house proportion, 24%, has grown from 16% in a decade, observes the report* published today by TheCityUK.
The growth in in-house legal teams 'is paritcularly visible across highly regulated sectors such as financial services, pharamaceuticals and telecoms,' the report notes, quoting the Law Society's belief that the number of lawyers registered as in-house underestimates the total. Almost one third of Scottish solicitors work in-house.
Overall, the report is bullish about the legal sector, which Miles Celic, chief executive, describes as 'one of the country's great success stories'. Legal services accounts for 1.5% of UK gross value added and created a trade surplus of £5.6bn in 2020. The sector employs around 365,000 people, two thirds of them outside London. Total revenue was £36.8bn in 2019 - up 3.9% on the previous year - and £17.8bn in the first half of 2020.
The report, in its tenth year, notes that the impact of the pandemic on the sector has been varied. While, for example, self-employed junior criminal barristers have faced a 'particularly difficult time', demand for specialists in employment law and business restructuring has continued to be high. Strong revenue growth in the largest law firms 'demonstrate the resilience and adaptability shown by the sector'. Headcount at top-100 firms has risen by 3% over the past year.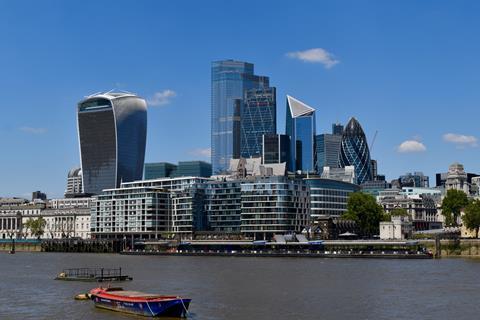 More than 700 law firms - 7% of the total - are now operating as alternative business structures, the report notes, commenting: 'This liberalisation has brought increased investment in the sector... boosting technology adoption and strengthening client offerings.'
Internationally, the UK is second only to the US as a legal services market, with 7% of global revenue. It accounts for a third of Western Europe's legal services market. More than 200 foreign law firms from 40 jurisdictions operate in the UK. All of the top 50 law firms by revenue have an office in London.
Meanwhile the Business and Property Courts continue to attract high numbers of international users: in 2021, 100% of the cases in the Financial List were international in nature.
'Legal services are an integral part of the financial and related professional services ecosystem that makes the UK one of the world's leading international financial centres,' the report concludes.
*Legal excellence, internationally renowned. UK legal services 2021.