Buyers and sellers are increasingly turning to specialist conveyancers rather than generalist solicitors, according to sector research that supports calls for firms to publish client reviews on their websites.
The study by conveyancing software company InfoTrack shows that 43% of home-movers in the past year chose a specialist conveyancer over a local solicitor, up from 27% of those who had moved up to three years ago. Six in 10 respondents obtained multiple quotes before choosing a conveyancer, up from nearly a quarter (24%) of home-movers three years ago.
Potential clients contacted conveyancers over the phone (41%) or face-to-face (26%) three years ago. In the past year, over half (52%) of clients contacted conveyancers via email or through the firm's website.
The Solicitors Regulation Authority, Council for Licensed Conveyancers and CILEx Regulation are working together to agree a standard format for quoting price estimates for conveyancing work.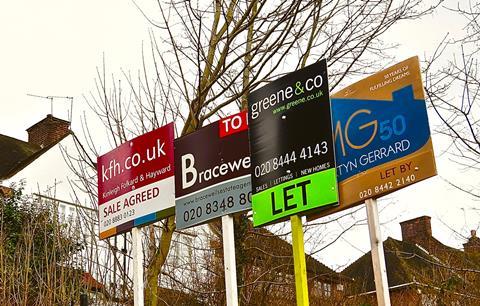 Last month licensed conveyancers were told not to fear publishing reviews online. Beth Rudolf, director of delivery at the Conveyancing Association, a trade body, suggested reviews would 'help drive people out of the industry that do not do conveyancing as a specialism'. Potential clients are more likely to choose conveyancers with 400 four-star reviews than one firm with one five-star review, she added.
Sheila Kumar, CLC chief executive, told the conference: 'We all have expectations now of being able to see reviews. If you cannot see one, you draw your own inferences from the fact there are none there.'
The findings also support comments made by Mike Ockenden, head of secretariat at the Society of Licensed Conveyancers, at last month's conference that licensed conveyancers are no longer the poor relation to the solicitor community.
InfoTrack's research shows that a fifth of home-movers are selecting a conveyancing service where the legal side of the purchase operates mainly through digital channels. Those who spoke to their conveyancer through an online portal jumped from 4% three years ago to 15% in the last year.
Commenting on the findings, solicitor Richard Roberts, of Derbyshire Legal Services Limited, said: 'It's evident from the research that, in order to survive in this market, conveyancers now need to utilise the digital platforms that are available to them. Home-movers want to be in regular contact with their conveyancer at a time that is convenient for them.'