After a long, soft market where underwriters competed for customers and capacity was plentiful, the market for PII was already showing signs of hardening in 2019. Therefore, the increased premiums and difficulties in finding cover that many in the profession experienced last year did not come as a complete surprise. But they were still unwelcome.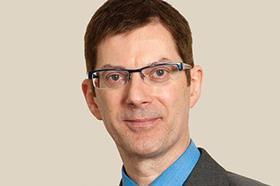 Solicitors with April renewals last year were fortunate as many had already arranged cover before the first lockdown was implemented. Thus, the first real effects of Covid-19 were not experienced on a significant scale until 1 October 2020 – the old common renewal date.
By that stage, the Law Society had already produced resources specifically designed to address the needs of firms seeking PII during the pandemic and in its potentially lengthy shadow. A notable example was the 'Renewing your firm's professional indemnity insurance Q&A'.
Initially, there had been concerns that the twin traumas of a rapidly hardening market and uncertain income streams would sound the death knell for many firms. In addition to providing help and information, the Society engaged in a long campaign over the summer to encourage firms to act early to find cover, and to prepare themselves for the likelihood of higher premiums.
Acting early meant there was time to identify areas of concerns in proposals and contextualise them in a way that would reassure insurers. It also meant that there was time for firms to seek alternative cover if they ran into difficulties, and there was not a bottleneck in September as everyone sought cover at the last minute. This was because firms knew what to expect, and they started the process of securing new cover earlier than normal.
Since October 2020, the Society has conducted an extensive series of discussions with brokers who explained the state of the market as follows:
The process
It is taking longer to find cover, not because of remote working, but because the underwriters needed more information and assurances.
Primary layer cover
Solicitors' turnovers were down by around 10% on average, but premiums typically increased by 5-50%. Most firms eventually renewed with their previous insurers. Underwriters are extremely risk-averse and are not looking to take on new risks.
By increasing the cost of premiums, most underwriters were able to meet quotas without taking on significant numbers of new insureds. Many of the firms that struggled to find cover were those whose previous insurer had withdrawn from the market.
More firms than usual were using finance facilities, either the government's Coronavirus Business Interruption Loan Scheme, or private funds, such as Wesleyan. However, they had little alternative if they were to pay upfront increases, as most have not been in a position to put money aside throughout the year to cover the costs.
Despite the price increases faced by solicitors last year, they fared better than some other professions with mandatory PII. Surveyors and architects are 'paying double for half the cover', and one broker expected a 125% increase for their own PII this April, because of reduced capacity in the market.
Top-up cover
Excess layer insurance is even harder to place than primary, and the price for the initial layer of top-up cover has in many instances doubled. The increasing cost of top-up cover has been a longstanding issue, but it is getting worse. With rising property costs and larger estates, the premium pot for top-up insurers can be wiped out by one or two large claims, which has driven providers from the market.
Increased excesses
One underwriter had introduced a £50,000 policy excess for every claim concerning property development and investment schemes, while others are now requiring firms to deposit their excess amount into an escrow account if they are concerned about potential financial issues.
Personal guarantees
Another insurer began demanding that the directors of LLPs and limited companies sign personal guarantees for excesses and run-off premiums, although this remains a rarity, and resulted in many of their insureds seeking alternative cover.
Emerging issues
Insurers are beginning to take a greater interest in issues surrounding mental health, employee wellbeing, and support for staff, as neglect in these areas can increase the potential for mistakes to be made, and they can be more difficult to monitor with staff working from home.
Hopefully by now those of you with April renewals will have made your final arrangements, but for those of you looking forward to October, you should allow an absolute minimum of two months to arrange cover, and if you think that there may be any complicating factors you should consider bringing them to the attention of your broker as early as next month.
The Law Society has resources addressing all sorts of questions that you might have while looking for cover, including our PII buyers' guide, which helps solicitors make informed choices. We also have a wide range of help and guidance on PII for members, and you can call our Practice Advice Service PII helpline on 020 7320 5675.
For personal or company issues relating to the closure of a firm, see also:
Nick Gurney-Champion is chair of the Law Society's Professional Indemnity Insurance Committee