A firm that has been providing legal advice to Sussex for over 150 years has joined a 'house of brands' group designed to move away from the traditional consolidation model.
Mayo Wynne Baxter has joined legal and professional services group Ampa as a 'regional legal anchor' brand for the south east.
'Ampa' is the name for national firm Shakespeare Martineau's 'house of brands' group holding LLP. The group currently comprises Shakespeare Martineau, consumer law firm Lime Solicitors, debt and asset recovery firm Corclaim, property planning consultancy Marrons Planning, and cyber security specialist CSS Assure.
Ampa said no money has been exchanged in the latest merger, which will take Ampa's turnover above £100m for 2022/23. Mayo Wynne Baxter's equity partners will merge into Ampa's membership and the firm will continue to operate as a separate LLP.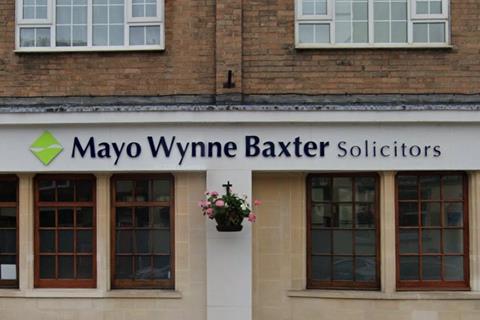 Sarah Walker-Smith, group CEO at Ampa, said: 'Clients and people across our sector are crying out for change and transformation. It's time to consider the agile needs of clients more broadly and step away from the traditional consolidation model. Ampa does just that.
'Each brand in our group is empowered to deliver on its growth ambitions and retaining autonomy whilst collaborating with each other when it makes sense to do so for the greater good.
'Mayo Wynne Baxter has a unique geography, local market affinity, excellent client relationships, strong employer brand and a great reputation – which is why it is so important that it maintains its brand and market positions. It has been great to meet and now go into partnership with a similarly progressive business and like-minded people to help us drive the Ampa vision.'
In October, Ampa announced pending B Corporation status. Certified B Corporations are companies verified by B Lab, a not-for-profit, that meet certain social and environmental standards.