Securing accountability for violence against women and girls drives campaigning lawyer Harriet Wistrich, hears Melanie Newman
BioG
BORN
London, 1960
EDUCATION
Hampstead Comprehensive
City of East London College
Oxford University (1979-82)
Law School: Westminster (1982-1997)
ROLES
Trainee, Winstanley Burgess (1995-1997)
Solicitor, TNT (1997-2002)
Solicitor, Birnberg Peirce (2002-)
Founder, Centre for Women's Justice (2016)
KNOWN FOR
Actions against the police and appeals for women convicted of murdering their partners following domestic abuse
Harriet Wistrich is a regular in news reports, most recently making headlines after client Sally Challen won her appeal against conviction for killing her abusive husband. Yet three years ago Wistrich was considering winding down. She took a break from her work at Birnberg Peirce, travelled with her partner (the writer and feminist campaigner Julie Bindel) and spent time in Vietnam with a friend who is a life coach. 'I wanted time to reflect, think about the future,' she says.
After two decades as a solicitor she was pondering returning to filmmaking, her first passion. Instead her friend encouraged her to pursue an idea she had been germinating for a long time. Few of the groups campaigning against violence to women and girls used the law strategically. An NGO dedicated to holding the state to account for failing to prevent such violence could be useful, Wistrich thought.
She returned to London and in July 2016, the Centre for Women's Justice was launched with the help of a grant from the Baring Foundation. Wistrich took one day a week off from Birnberg to work there. Just 18 months later, the CWJ had its first big success: a crowdfunded challenge to a parole board's decision to release 'black cab rapist' John Worboys after nine years in jail.
This was a case born of Wistrich's long experience of state failures to defend women. Others in the legal community did not share her lack of trust of the parole system – most famously the blogger Secret Barrister, who tweeted: 'One presumes that there will have been highly persuasive evidence and strong recommendations by Worboys' offender managers to convince the usually risk-averse parole board to direct his release.'
The blogger's presumption did not hold up: the High Court upheld the CWJ's challenge, finding that the credibility of Worboys' claims to have reformed were 'not probed to any extent, if at all'. A fresh parole board hearing established Worboys still believed rape was acceptable.
Wistrich did not engage with Secret Barrister, but the blogger's comments provoked a furious response from Bindel, culminating in a contentious tirade against lawyers who unthinkingly defend the status quo. 'The idea that lawyers merely have to abide by the law as opposed to fight to change it shows an attitude of complacency, laziness, and lack of political drive,' she wrote.
I've always been a feminist at heart. It came from a very strong instinct for injustice
The antithesis of Wistrich's attitude, in other words. Well before she gained legal qualifications Wistrich was trying to change a system she viewed, and still views, as discriminatory towards women. In 1991 she and Bindel set up Justice for Women to support Sara Thornton and other women who had endured domestic abuse and were convicted of violent crimes against their partners.
Wistrich cannot name a particular text or incident that turned her to feminism: 'I've always been a feminist at heart. It came from a very strong instinct for injustice.' She was born into a secular Jewish household in London's Hampstead, where she attended a mixed comprehensive. Her parents were Labour Party members and councillors. 'Growing up in a political household definitely shaped my view of the world,' she says.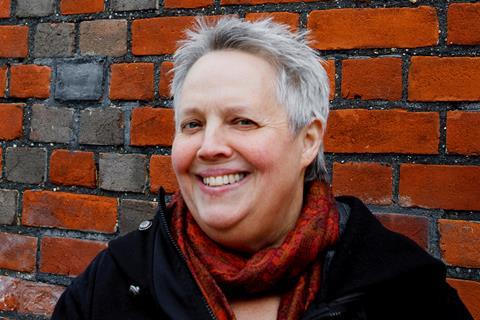 JUST CONNECT
The Centre for Women's Justice was founded by Wistrich in 2016 with a grant from the Baring Foundation. The centre brings together specialist lawyers, academics and other experts in the field of violence against women, with those working on the front line as activists, survivors and service providers to bring strategic law challenges and ensure access to justice for victims of male violence. Through this process of coordination the centre hopes to better monitor the challenges on the ground and identify particular cases it can find a way to take forward. Focused on England and Wales, it uses publicity and training so that 'all those who require access to good lawyers in this area can get connected'.
For more information visit centreforwomensjustice.org.uk
Her mother Enid, an academic, chaired the Greater London Council Film Viewing Board, fighting against the pro-censorship Mary Whitehouse. Her late father Ernest, director of the European Movement, was a key player in the successful 1975 referendum campaign to stay in Europe. A refugee from Poland, members of his family were wiped out in the Holocaust. His mother survived the war by hiding and adopting a false identity.
'I was very influenced by her,' says Wistrich. 'She was a very strong and inspiring character.'
Wistrich is the second of three children. Her elder brother died when she was 11. 'That was a huge thing when I was growing up,' she says. Her younger brother moved to Israel in his 20s and embraced Hasidic Judaism. At 19 she went up to Oxford University and, 'at the height of political lesbianism', came out as gay.
Following the ultimately successful campaigns for Thornton's retrial, a close friend asked Wistrich if she had considered going into the law. 'I thought: not particularly,' she recalls. But around that time, Justice for Women received a letter from Emma Humphreys, another woman who had killed her partner after years of abuse. Rohit Sanghvi, a solicitor who had advised the feminist group Southall Black Sisters on a similar case, told Wistrich that if she could obtain a comprehensive account from Humphreys – who had said little in her defence at trial – he would try to build an appeal. Wistrich accepted.
'I worked with Emma for several months obtaining a very detailed statement of her whole life.' Wistrich then used the skills she had learned as a filmmaker to construct a story: 'I did it in an unconventional way, it was more in her voice than most legal statements.'
A start in law
That unpaid job spawned a legal career. Wistrich enjoyed the process so much that she decided to become a solicitor – 'you have more direct contact with clients' – and embarked on the CPE and LPC at Westminster. She finished in 1995, in time for Humphreys' appeal, which was successful.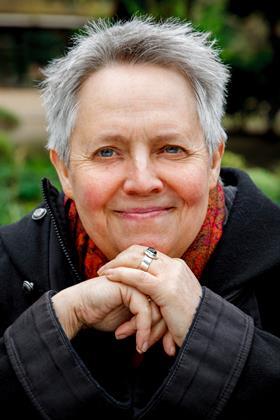 Despite this success, it was an anxious time career-wise: 'I really, really wanted to do law by then but didn't want to end up doing conveyancing or something like that.'
Instead she secured a training contract at London legal aid firm Winstanley Burgess. There, she specialised in actions against the police, joining Thanki Novy Taube (later known as TNT Solicitors) on qualification. The firm hired her to set up a practice in actions against the police, a daunting task for a newly qualified lawyer. Wistrich was helped by her former colleagues and lawyers at other firms. 'There's a group called the Police Action Lawyers group, which was very small at that time, and it was very collegiate. They realised – and they were right – that it was an expanding area and needed people with a political approach. It was – still is – a very political area of law.'
Five years later, in 2002, a restructuring at TNT saw her department axed and she joined Birnberg Peirce, where she has been ever since. She concentrated on police actions, violence in custody, inquests and, later, immigration detention cases, while continuing to appeal murder convictions through Justice for Women.
Having been a campaigner, working with lawyers, I had become a lawyer working with campaign groups
Then the Human Rights Act (HRA) was passed and Wistrich was one of the first lawyers to make use of it. She acted for the family of Jean Charles de Menezes, who was shot dead on the London Underground by police who mistook him for a terrorist. That case, which argued that the failure to prosecute any police officer for De Menezes' death was a breach of Article 2 of the HRA, was ultimately rejected by the European Court of Human Rights. Wistrich worked with a campaign group on the case: 'Having been a campaigner, working with lawyers, I had become a lawyer working with campaign groups.'
In 2010 she was approached by two victims of Worboys. He had been convicted the year before. The women wanted to pursue the Metropolitan Police for failing to take their reports of his assaults seriously. Wistrich launched a ground-breaking case under Article 3 of the HRA. Previous cases had established the police's duty to investigate when the state had been responsible for degrading or inhuman conduct that breached Article 3 rights. However it was unclear if that duty applied when the perpetrator was a private individual. A prior challenge on this basis had been settled by a different police force and Wistrich expected the Met to follow suit. 'I always assumed they would settle that case really early on, because they had been royally shown up for the way they'd failed to investigate.'
The women were not eligible for legal aid but, considering the case low-risk, Wistrich agreed to do it on a conditional fee agreement (CFA) basis. But the Met dug their heels in, arguing that police officers owe no common law duty of care to individuals who might suffer injury due to a criminal's activities, and that their decision-making might become defensive if threats of court action hung over them.
Sometimes you have clients who just do whatever you tell them. These women were activists, not that sort of client
The case was not finally decided until 2018, when the Supreme Court ruled in favour of the women. By then Wistrich was embroiled in another battle with the Met, this time for compensation for women who had sexual relationships with undercover police officers posing as environmental activists. 'That started in 2011 and became another huge case that went on and on,' she says. One woman who came forward, Helen Steel, the environmental activist and co-defendant in the famous 'McLibel' case brought by McDonalds, helped Wistrich find others through her connections in activist networks. Eight women eventually took part in a collective action.
'Sometimes you have clients who just do whatever you tell them. These women were activists, not that sort of client,' Wistrich says. 'That enriched the process but it was very hard work maintaining a consensus.'
As with the Worboys case, Wistrich took the case on a CFA basis with after-the-event insurance, expecting the Met to settle. Instead 'they were incredibly obstructive' she says. 'They did their best to get the case struck out.'
Initially the public was not onside either, with many taking the view that men deceive all the time to get sex and this should not be criminalised. 'We needed to get across that this was different, because of the state involvement.'
Wistrich organised a media campaign. As she had hoped, this put pressure on the Met, which made an offer to settle accompanied by a public apology. It was a bittersweet moment for Wistrich's clients, who were hoping disclosure would reveal the extent of awareness within the force of the undercover officers' sexual relationships. Some of them would have preferred to continue the case, but were unable to do so as the insurers would have withdrawn coverage.
'There was no disclosure, no legal precedent,' Wistrich says. A public inquiry was set up, but more than three years later it has yet to begin hearing evidence. It is still dealing with anonymity applications from the undercover officers.
Fighting the police
Yet the door to further disclosure was ajar: one of the women had settled separately and her agreement allowed her to take her case to the Investigatory Powers Tribunal. It emerged in a tribunal hearing last October that the officer's superiors were aware of the relationship and allowed it to continue.
The other seven women have also lodged a complaint with the UN Committee on the Elimination of Discrimination Against Women (CEDAW), alleging that the UK government has allowed institutional discrimination. The complaint, which the women hope will result in a ruling for disclosure or a finding against the government, is one of the first of its kind.
'Nobody really uses CEDAW,' says Wistrich. 'Its ruling doesn't bind but it has some significance.' Naturally the government is fighting back, arguing that the case is inadmissible. If it is thrown out, Wistrich will almost certainly return by some other obscure route, picking her way around obstacles that would deter most lawyers.
And those obstacles are larger than they once were. CFAs are no longer available for actions against the police, judicial reviews or claims under the HRA. Finding funds is therefore much more difficult than it was, but Wistrich seems undeterred. 'Cost-capping orders can help,' she says.
Wistrich tells the Gazette she can find her work stressful, sometimes waking in the morning with her mind still buzzing from the previous night's strategising. But the overwhelming impression she gives is of someone very fulfilled by her work, and grateful for it. 'It's a privilege to do this job,' she says. 'An enormous privilege.'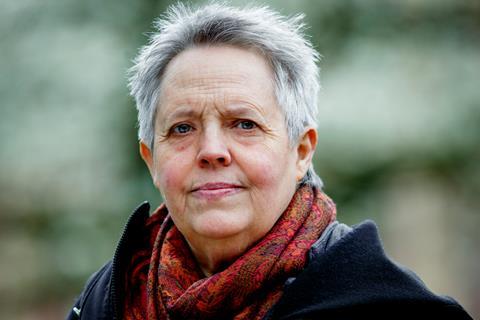 Photo credit: Darren Filkins
Melanie Newman is a freelance journalist