Three solicitors from across the profession reflect on a year of home-schooling, working from home and running a business and consider how the pandemic has affected women and gender equality
Kathryn Roberts, senior partner at Eversheds Sutherland in Cardiff
As I write this, there are three women - my two daughters and I – working in separate parts of our home, while my husband works downstairs. Our private family space has become three offices and a school.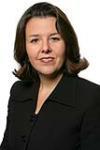 Our firm has been on a journey towards greater equality for a while, with more women in senior roles than ever. This has undoubtedly helped us to respond to the pandemic more effectively but there's still more to do.
Covid has revealed a different inequality: age. My 85-year-old widowed mother has endured a year of social isolation. My 22-year-old daughter graduated, without ceremony or celebration, into a chaotic job market. My 15-year-old daughter is studying for GCSEs that may not happen.
One thing that united us all, regardless of sex or age - we all caught Covid over Christmas. We had a mild version, thankfully, although we're intensely aware others have suffered a lot worse. It's a time to count your blessings.
Keeping the family safe has been a constant worry. As a partner in a law firm, there's also the enormous sense of responsibility for those we work with. First came the gigantic task of moving to remote working, and then the zig-zag of guidance on working in the office. Now we face the longer-term challenges of taking care of our people and maintaining the community of a business we have fought so hard to build. This isn't just about physical wellbeing - the battle to maintain mental wellbeing is one that will outlast this pandemic.
Data tells us that women are suffering disproportionately in the pandemic. They have an increased chance of being in roles which are higher risk, both from a job safety and security perspective, and are taking the lion's share of home-schooling responsibilities. It's a tough time for many women, so it's never been more important to celebrate their superpowers: strength, resilience and compassion.
Elizabeth Turner, member of the Law Society's women lawyers division and senior associate at Langleys Solicitors LLP, York
Since the start of the pandemic, I have had the main responsibility for home schooling my daughter, who has learning challenges, and my primary-age son, alongside a case load as a senior associate in a busy commercial disputes team.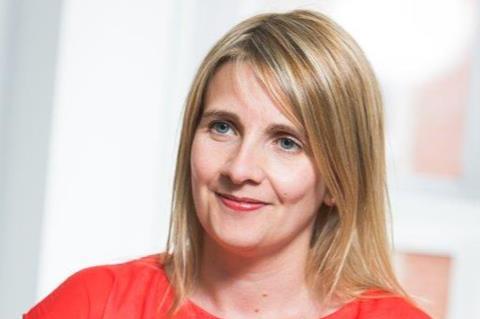 Weekday mornings involve balancing meetings, making sure both children are on their Zoom calls and answering school-related questions. Most of the school day is taken up in this way, with anything substantial on my case load often waiting until end of the school day. I frequently work late into the evenings or very early in the mornings to catch up.
Our firm has launched an initiative to help employees better manage their mental health and to speak up about their experiences. I am fortunate to be well-established in my career and I have been well supported by colleagues and, in most cases, by clients too. I took furlough leave which was offered in June and reduced my working days when I returned to work, to manage the demands of caring for the children and work.
A recent survey commissioned by First 100 Years project on the effect the pandemic has had on women in the profession shows that my experiences are not unusual. Nine in 10 respondents took on extra childcare and home-schooling responsibilities, with a third forced to reduce their working hours to juggle everything.
My experience of combining both roles is that it is an exhausting and a near impossible task. In a performance-based culture, it is easy to see how this could lead to women being left behind. I am pleased to see that the government has reinstated gender pay gap reporting for 2021 to assist in ensuring the impact caused by the pandemic is measured and corrected. There has never been a more important time to #ChoosetoChallenge.
Melinda Giles, partner at Giles Wilson in Leigh on Sea and member of the Law Society's wills and equity committee
In many ways, I have been one of the lucky ones: I can work safely from home, and I do not have school or university aged children sharing our space and time. However, it's been a challenging year.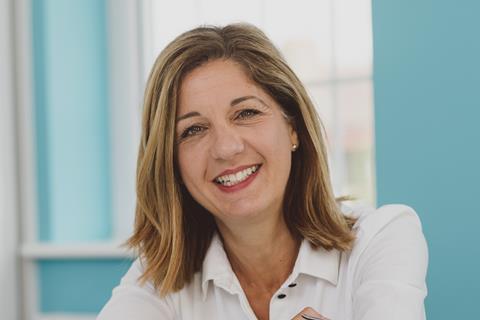 As one of four partners in a high street practice, the first few weeks of the crisis back in March 2020 were some of the hardest as we ensured that our team were all able to work safely and supported emotionally.
As a private client solicitor, my team worked tirelessly to deal with the deluge of calls from the frightened public wanting to make wills. Given the requirement of the physical presence of two witnesses during a lockdown, we had to adapt and innovate just to do our job. Being a member of the wills & equity committee at the Law Society saw me involved in the introduction of virtual witnessing for wills in September 2020 – a historic moment.
Prior to the pandemic, my husband and I each worked from home sometimes. Now, his study has become a court room, a police station and a tribunal as he continues to work as a member of the tribunal bench and a criminal defence solicitor. I have a constant stream of virtual meetings or telephone conference calls. After one or two embarrassing interruptions, we now have a bell in the kitchen that we ring to let each other know that we've made coffee.
More seriously, this international women's day theme is #ChooseToChallenge. I was appalled to see the government's stay at home advert in January 2021 that stereotyped women as doing the household chores and pleased to see it challenged and changed as a result. Everyone has a role to play in forging a more gender balanced world.
Prior to the crisis, more women were working at home than men, and this was known to damage their career. Hopefully, now this will change as men join remote working as our allies and we see more gender parity as a result.
How has Covid-19 impacted you?
The Law Society would like to know how the pandemic has affected you. To take part in a short poll, launched on International Women's Day, click here.