I went to a comprehensive school in a steel town in south Wales which did not have much in the way of careers advice – and so nobody suggested law to me. But I like structure in my life and a plan to work to. I started to consider law as I was attracted to a degree which led to a definite career. At that time, I was also influenced by TV and loved a US drama called Paperchase, about a young man from an underprivileged background studying law at Harvard. I am sure my family would also say that I loved arguing and so that also would have influenced me.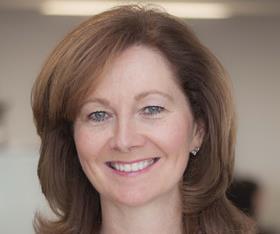 As a trainee and junior lawyer, I was fortunate to work with two partners who had a great effect on my development. I trained and qualified at a high street firm in Kingston upon Thames (Bells Solicitors). Senior partner Paul Marsh was a great general corporate/commercial lawyer who was skilled at having open conversations with clients about their business issues. He taught me to really listen to clients, to be comfortable with no fixed agenda in meetings, and to think broadly.
Then, when I moved to Crossman Block at one-year qualified, Colin Fergusson instilled into me the importance of building a network, being interested in clients as individuals, and developing deep relationships with them which went beyond transactions. That all sounds quite basic but does get you thinking differently as a junior.
My family and friends will often ask for my advice on a whole host of things (rarely legal issues, though, thankfully!). I am also quite useful to the general manager of my golf club from time to time when there are governance or constitutional issues.
There is a focus on working collaboratively with people outside the legal business
There have been a number of clients and transactions that I have loved working on. But the most memorable have been taking on the roles of managing partner and senior partner where, for the former in particular, the learning curve was especially steep. The thing I love most about PwC is the opportunity we have to take on new roles.
At PwC, there is a much greater focus on working collaboratively with people outside the legal business to find the best business solutions for clients (not just legal solutions in isolation) – and so we do look at things differently. We are often told by clients that we are very commercial and pragmatic in our advice. That is down to our culture.
Corporate law is not fast-moving – it took us 21 years to introduce a new Companies Act. But generally, in terms of the delivery of legal services and the working environment of law firms, most of the dramatic changes have happened in recent years with the development of technology. Being able to work remotely and flexibly is hugely advantageous to many people.