Covid-19 has helped to deliver the hardest market for solicitors' indemnity insurance since demutualisation more than 20 years ago. Eduardo Reyes reports from the Gazette's latest roundtable
At the table
Jessica Clay, Kingsley Napley
Peter Taylor, Paris Smith
Michael Young, Lime Solicitors
Anna Newport, Newport Land & Law
Lubna Shuja, Legal Swan and the Law Society
Paul Bennett, Bennett Briegal
George Bisnought, Excello Law
Jason Butcher, Wesleyan
Melinda Giles, Giles Wilson
Brian Boehmer, Lockton
John Wooldridge, Howden
Patrick Bullen-Smith, Hera
Eduardo Reyes, Law Society Gazette
Patrick Bullen-Smith, of broker Hera, speaks for the group: 'It's hard and, if anything, it's got harder since October with reduced capacity and lots of claims.' He relates increases in the cost of PII cover of 10-15%, which come on top of last year's rises of 30% for many. Insurers 'are not necessarily offering renewal terms to firms, so you really do need to put yourself in the best possible light', he adds. 'Property development work is a real catch-all area that they are really shying away from. So, if you do property development work [you must] really, really explain it. Go down to the nitty gritty of what it is you actually do.'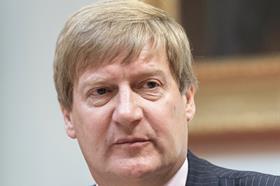 Another broker, Howden's John Wooldridge, relates the 'hardest market conditions since demutualisation [in 2000] for law firms. Developer work, and particularly buyer-funded development work, is a really troublesome area,' he continues. 'Quite frankly, insurers are looking for reasons not to contract with firms that have got large exposure to this area, unless they can demonstrate that they are absolutely on top of all aspects of the risks involved. That is quite challenging when a number of these developments have failed to complete, leaving insurers holding tens of millions of pounds of reserve.'
In addition, says Wooldridge, insurers 'are worried about the stamp duty land tax holiday and the clamour to get things through before the deadline'. In that context, the calculation is that mistakes will be made. 'The market is continuing to harden and I think it's going to get worse the closer we get to the [traditional 1 October] renewal date,' he predicts. 'Do your shopping early,' he advises firms.
'The reality,' reflects broker Lockton's Brian Boehmer, 'is rates have been suppressed for a period of time because of competition to a level that has proven to be unsustainable.' The 'combined value of the claims of the few have now outnumbered the premiums collected [from] the many,' he notes, 'which goes against the premise of insurance. The premiums of the many are supposed to pay for the claims of the few.'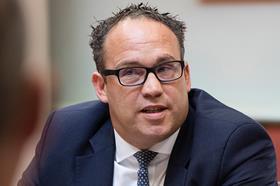 Jason Butcher from Wesleyan, which provides financial advice and broking services, notes that insurers are not competing on price this year. 'The market across the board seems to be supporting pretty much common prices,' he says. 'In the past, where you've seen an effort to maybe get rates increased, you'd find the odd rogue insurer or two that might be writing below what everybody else is.' On the upside, he adds: 'If there is a silver lining to current market conditions, it is that we've not seen any insurer exits.'
'The combined value of the claims of the few have now outnumbered the premiums collected [from] the many'

Brian Boehmer, Lockton
How do such conditions feel for those on the receiving end? It is, says George Bisnought, founder of 'dispersed' law firm Excello Law, not just the headline cost of cover that is of concern. He relates 'anecdotal evidence… about personal guarantees being required from partnerships and also bigger excesses' as conditions for cover.
Lockton's Boehmer confirms this picture: 'There are two insurers currently in the marketplace that are insisting upon personal guarantees. One is insisting on them on any practice regardless of status; the other is requesting these for limited companies and LLPs.' What is driving insurers to seek guarantees? Boehmer lays the blame at the door of the regulator: 'The SRA ignored their request for some concession in the policy wording in the event that [premiums, including runoff cover] were not paid.'
These insurers, he adds, 'felt this was the only measure' available. 'If insurers don't get the run-off premiums or the excesses, that is going to impact on everyone else's cost of insurance.'
Bennett Briegal partner Paul Bennett says anecdotal evidence of personal guarantees being demanded goes back six months. As a member of the Law Society's Regulatory Processes Committee, Bennett has been in direct contact with the SRA. He says the regulator 'had a real interest in which insurers were doing this. It's market intelligence that they don't have, but it was something that they were very keen to engage with insurers about to understand their perspective.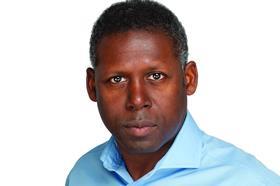 'Perhaps there is an opportunity there to have that dialogue with the SRA,' he adds.
Sole practitioner Lubna Shuja, deputy vice president of the Law Society, says that after October 2020's renewals round, the Society heard that some insurers were asking for excesses to be paid into an escrow account. She adds: 'If that was happening, my question would be, is it [only] a matter of time before insurers start to ask for run-off premiums to be paid off into escrow accounts?'
On excess terms, she relates the example of a firm advising on a property development, where an excess of £50,000 applied to each property therein. That amounted to £1m to be covered by the firm before its indemnity insurance 'kicked in'.
Hera's Bullen-Smith provides an insight from a conversation with an insurer demanding just such exacting terms: 'Ultimately when I said to him, "You cannot do this!"… they turned around and said, "Actually, this is my way of saying I don't want to write that firm".'
Boehmer alludes to firms with a significant claims history, which may accept high excesses to reduce their PII premiums. If insurers 'can't collect that higher excess, they're going to charge an even higher premium because the claims deserve it'. On the use of escrow accounts, he observes: 'Escrows are typically requested where there's a breakdown in trust.'
'The payments into escrow tend to be the outliers,' Wooldridge comments. 'It's more mainstream for [insurers] to go down the personal guarantee route rather than the escrow route.'
How extensive is the reticence of insurers with regard to high-risk practice areas? asks Paris Smith managing partner Peter Taylor. Is there an identifiable balance between firm governance and its exposure to certain markets? 'There are insurers,' Bullen-Smith notes, 'that only want to write a specific type of firm and will not even look at another firm even if they're completely claims-free.'
'What we have seen,' Wesleyan's Butcher says, 'is a tightening of thresholds for certain areas of practice, particularly high-risk areas. You're looking at areas like conveyancing where in the past certain insurers may have had a [for example] 40% acceptable threshold as a percentage of the firm's work. That's now down at 20%.'
'There are insurers that only want to write a specific type of firm and will not even look at another firm even if they're completely claims-free'

Patrick Bullen-Smith, Hera
The pressure points reach beyond exposure to property, Kingsley Napley senior associate Jessica Clay, a professional regulatory specialist, stresses. 'There have been quite a lot of claims arising from breaches relating to compliance… breaches perhaps around [anti-money laundering],' she adds. 'We've seen an increase in areas such as allegations relating to inappropriate conduct, sexual misconduct. That's led to a huge rise in claims in the direct areas that we work in.'
And then there is the indirect impact of Covid. Michael Young, director at Lime Solicitors (part of Shakespeare Martineau) and another professional regulation specialist, notes that 'data breaches and cyber breaches… have definitely been increasing in the past year. I think a lot of that can be attributed to the patterns of remote working and how that leads to an increased level of risk.'
'We've seen an increase in areas such as allegations relating to inappropriate conduct, sexual misconduct. That's led to a huge rise in claims'

Jessica Clay, Kingsley Napley
As a result, Clay notes, there is a close focus on compliance and demonstrating that a firm has a compliance-focused culture: 'It's no coincidence in my mind that the insurers are asking the questions that they're asking, and for specific information in the way that they are. Being able to demonstrate that, in effect, you're complying with all of your regulatory obligations is going to minimise the risk of claims being brought and therefore you're going to be more attractive to insurers.'
Being under investigation by the SRA must, of course, be disclosed and is a red flag for insurers. That is a particular problem, Bennett notes, if an investigation drags on – whatever the result. 'We regularly see investigations that are lasting 14, 18, 20 months,' he says. 'That means it's not just appearing on a proposal form once, it's appearing on a proposal form twice… that's one of our problem areas with the SRA system being so slow.'
Amendments to the SRA code in 2019 made self-reporting regulations clearer – but also led to more reports, exacerbating the problem for firms, according to Clay. 'It absolutely has led to more issues being reported to the SRA,' she says. 'We have definitely seen a rise in the number… even if they do eventually close down, it obviously triggers a process that takes a while.'
Yet Clay also relates 'quite a positive experience with the SRA recently, since the introduction of its new assessment and early resolution team, which they set out in their upholding professional standards document that was published a couple of months ago'. This ushered in 'a different kind of triaging system… so that things can be closed down more quickly at the front end by more experienced decision-makers'.
Nevertheless, for the brokers present, the SRA's position on cover being provided whether or not premiums have been paid threatens the stability of the market. 'This is not an attractive market for insurers by and large,' Wooldridge argues. 'The SRA really does need to take serious note of what's happening because if we do lose one of those big, decent, quality insurers it beggars belief as to how much trouble we could find ourselves in as a wider marketplace.'
For its part, the SRA has countered that it sets conditions to ensure the consumer is always protected against negligence, whether or not the firm they instructed has kept up its premium payments. But that stance has unintended consequences. 'It doesn't just drive insurers away,' Wesleyan's Butcher points out, 'it certainly isn't going to encourage any new ones to come in.' In the long-term, he believes this could be 'really, really damaging'.
Showing your firm in its best light
In a hard market, properly presenting a firm's risk profile is more important than ever. Roundtable attendees have the following tips.
Be early: Howden's John Wooldridge advises: 'Get those proposal forms in would be the message, give your broker as much time as possible to evaluate your risk, market your risk.'
Edit: Bennett Briegal partner Paul Bennett (pictured) says: 'I had a client bring me their proposed package for the October renewal. It amounted to 56 additional pages of material plus a staff handbook. The first thing I did was cut that down to about two and a half pages. It's got to be really persuasive.'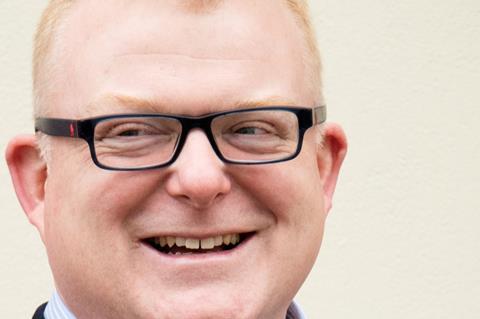 'Give a high-level overview,' Lockton's Brian Boehmer adds. 'They want to know that you're on top of the key points about supervision in a fragmented workforce.'
Explain: Hera's Patrick Bullen-Smith says: 'If you've had a big claim, and everybody sometimes has claims… explain it, don't hide it… insurers will find it. Put it right at number one in your presentation, [saying] we've had a claim, this is what we've done about it, and we're a much better practice going forward.'
Compliance is key: Kingsley Napley's Jessica Clay says of information provided to an insurer, firms should ensure 'it chimes completely with all of their regulatory obligations set out in the code'.
Stress training and control: Giles Wilson's Melinda Giles recommends 'regular training to all members of the firm' in which risk and compliance is emphasised and explained.
At previous roundtable discussions, the indemnification of 'freelance solicitors' proved controversial. Could the new breed of freelance solicitors undercut their peers without holding adequate insurance? It was a step too far towards market liberalisation in the opinion of some brokers.
Shuja says: 'My understanding is, at the moment there's only one underwriter who's providing a product for freelance solicitors.' Insurers, Bullen-Smith responds, will want to offer cover 'if we get the right type of people' seeking freelance status and cover.
Shuja also raises the issue of the Solicitor Indemnity Fund's scheduled closure in September 2021. 'I'd like to hear from the insurers… about a SIF replacement product… we have many members who have been contacting me, who are quite anxious about the future and are finding it difficult to obtain a replacement product, even though they have been discussing with their brokers what might be available.'
SIF's closure date was extended by five months, but that has simply postponed the problem for the market. Wooldridge notes that the timing means 'going to the conventional insurance market at this stage in its cycle, when its capacity is at an absolute premium… it's so much easier for insurers not to take difficult decisions and risky decisions, they're not going to do it. I don't think there's an off-the-shelf product waiting for lawyers there at all'.
'There is one major insurer which is looking into this,' Bullen-Smith notes. 'But you've got to remember that they will reserve the right to underwrite every single risk. So even if you have a product, it doesn't mean that everybody will qualify. They're only going to cherry-pick the ones that they want to write.'
The insurance market has yet to respond to the 'consultant' model that a growing number of firms are choosing. Anna Newport, founder of Newport Land & Law, has direct experience here, having wondered whether an additional layer of cover was desirable beyond the firm's own PII. 'For the individual solicitors who consult to us, even though they work under our insurance, we'd started to look to see if there was something in the market for cover for them as freelancers, and we could not get a bite at all,' she says. 'There was nobody out there who was interested in providing a product like that.'
'It sounds like we're having a kick-off against the regulator,' Boehmer replies. 'They've brought in this new shiny thing called freelancers, but they haven't really given the insurance industry any understanding about how they're going to police them… this is another failing of the SRA, the launch of [freelancers]. I think they've rushed this through because it was a political statement, and what they should have done is delayed this, and got it right.'
'For the individual solicitors who consult to us... we'd started to look to see if there was something in the market for cover for them as freelancers'

Ann Newport, Newport Land & Law
Bisnought looked at the possibility of moving to a model that used freelancers – but rejected it, in part due to conversations with brokers. 'We operate a dispersed model law firm,' he notes, 'and I think the issue is that the risk from the insurance perspective is no different, so the premium is going to be no different.'
He also raises the further insurance that firms, including his, carry beyond mandatory PII – the so-called 'excess layer'. 'We are required to carry minimum insurance of £3m, but we ordinarily looked to have cover of around £15m, and noticed quite a significant increase in premium at the excess layer.'
'No matter needs to be progressed at such speed that [risk] issues aren't at the forefront of your mind at all time'

Melinda Giles, Giles Wilson
'I would say that more pain is awaiting those that renew in April,' Wooldridge replies. 'It's a capacity issue.'
The advice from all present is that law firms should not postpone dealing with their PII, however daunting the cost increase in this renewal round seems. The expectation is that 'shopping early' is likely the cheaper option. (See also p26 for the Law Society's own PII advice and market overview.)
Melinda Giles, partner at high street Essex firm Giles Wilson, advises taking the relationship with a firm's broker very seriously. 'We formed a good relationship with a broker some years ago and he keeps in touch and we keep in touch and then you get a relationship,' she says.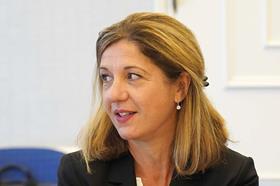 'They know the type of firm you are and [how you] manage risk and compliance.'
Presenting risk well, and explaining supervision of junior lawyers are critical, she counsels. Giles concludes: 'No matter needs to be progressed at such speed that [risk] issues aren't at the forefront of your mind at all time. That's really my ethos.'
This roundtable discussion was kindly sponsored by Hera, Howden, Lockton and Wesleyan


Features editor