Improving access to the profession and creating a more diverse workforce are laudable ambitions, but is the new Solicitors Qualifying Examination the best way to achieve these aims? Grania Langdon-Down reports from the Gazette's latest roundtable
The challenges and opportunities presented by the new routes to qualification and their role in improving diversity and access are key issues for the Gazette's roundtable on education and training.
Central to the changes will be the new two-stage Solicitors Qualifying Examination (SQE) due to be launched in September 2021, though anyone starting a qualifying law degree or law conversion before then can still qualify under the old system until 2032.
Julie Brannan is director of education and training for the Solicitors Regulation Authority. Brannan tells the roundtable that the SQE's objectives are 'twofold' – to assure consistent standards more rigorously through a centralised assessment and to unlock greater flexibility in how people train.
Attendees are asked if they accept there is a case for change. 'Most definitely' says Sinead McGrath, a paralegal with Eversheds Sutherland. She is the Junior Lawyers Division's representative for trainees and LPC students on the Law Society Council. She is concerned about consistency of standards and costs under the current regime. 'But it is about making sure that the changes are done correctly and are appropriate for future students,' she notes.
Helen Mead, a trainee at Hanne & Co, says she would not have been able to consider law without her award from the Law Society Diversity Access Scheme. While the aim of the SQE is to create flexible pathways, she says funding and securing a training contract will still be an issue for people from diverse backgrounds.
There are also so many 'unknowns' about the SQE, she continues, 'it is going to be even harder for a 17-year-old to envisage what they have to do to become a lawyer if they don't have lawyers in the family or access to work experience'.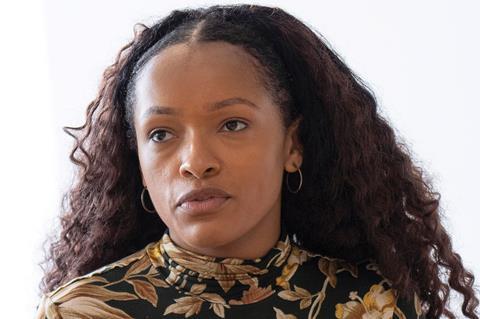 Tanisha Onyenaoha is a trainee at Herbert Smith Freehills and an alumni of Rare, the leading diversity recruitment specialists. 'I think it is quite hard to look at your own training and identify things that are missing in it,' she says, 'because, from my point of view, going through the GDL, LPC and training contract has been very rigorous.'
She says there is an 'inevitable resistance to change', with many people in the profession saying 'it works, why change it?'. She says the new training regime will clearly be an 'enormous shift' and her concerns also include how it will improve access.
Universities and law schools are at the sharp end of the changes as they prepare for the new regime. The SRA is consulting on the timing of the assessments, with 'tentative' dates for the initial running of SQE 1 in November 2021 and April 2022, and SQE 2 in April or May 2022 and October 2022.
Peter Crisp is pro-vice chancellor of the University of Law and the board sponsor for its SQE programmes and initiatives.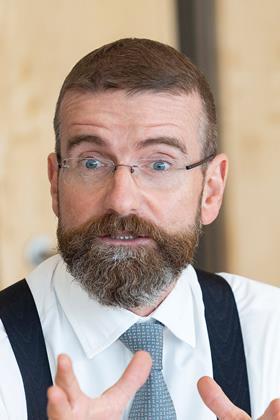 'We would like better clarity about some of the changes,' he says. 'But it seems to me that it's up to us to design programmes that will get students not just through the SQE assessments, but also prepare them for the type of practice that they're going into.
'So, we need to design suites of programmes that are flexible for different practice areas, for different types of firms, geographically and regionally, and for different types of students, and that's our responsibility and duty.'
Paula Moffatt, director of external engagement at Nottingham Law School, part of Nottingham Trent University, agrees: 'It's the responsibility of law schools to talk to the profession to make sure that they understand what it means to be a solicitor in today's workplace.'
Jackie Panter, deputy head of Manchester Law School, part of Manchester Metropolitan University, also sees a 'wonderful opportunity' for law firms to work with education and training providers to identify what the knowledge content should be – and also the skills and attributes that will be required for the future workforce.
She says there is agreement that the current prescriptive system has weaknesses. But she raises concern that market forces could lead to a 'rush to the bottom' in terms of a relatively reduced amount of curriculum content, as happened with the LPC in 2008/09. There is also the cost of programmes when the role of the regulator is limited to assuring standards at the point of assessment.
'The threat then is teaching to the exam,' she says: 'That would not be good for the learners. It also wouldn't be good for firms, and that is a threat long-term to consumers.'
The SQE is 'very deliberately centred around the core of what it means to be a solicitor', says Brannan. This will give universities, law schools and legal services providers a new framework to design training, she continues, 'free from regulatory interference' rather than trying to 'shoehorn everybody into one-size-fits-all system'.
Kura Dione-Warren, head of account management at Rare, is concerned the new assessment could result in a 'two-tier setup, with some firms accepting candidates who have gone through one form of the SQE and others saying they will stick to the current training contract. If somebody has trained at one type of firm, and the next type of firm still expects them to have covered a certain number of practice areas, what does that mean for people's progression?'
So what are the key issues for law firms?
Ed Fiddick, partner and commercial litigator at TLT, is the firm's training principal. He says there are exciting opportunities to recruit on a 'multi-stream basis', including apprenticeships, and make people's pathways into law more bespoke.
But he says there will still be what are, effectively, training contracts. 'In terms of what they do, your classic trainee at TLT is probably not going to change a lot.' Fiddick's concern is around preparing those trainees for SQE 2 alongside their busy day job.
James Wilson, business partner with Eversheds Sutherland, sits in the emerging talent team, responsible for graduate recruitment, solicitor apprenticeships. He also runs the work experience programme for year-12s.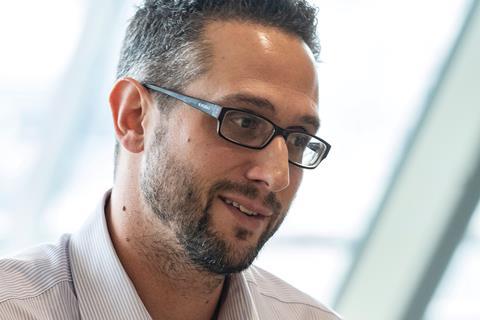 'I think every firm would recognise there is an issue with diversity and access, and anything that can be done to improve and essentially bring the best talent through is great,' he says.
His concern is around the relaxation of what is allowed as qualifying work experience (QWE). How does working in a university law clinic, for instance, prepare one for life as a trainee in a commercial firm?
'We are looking to put safeguards in place to restrict what we will allow as QWE,' he says, while acknowledging that this comes with the risk of a two-tier system, where some firms will accept some types of QWE which others will not.
Other attendees stress law clinics provide experience and team skills of value to regional and high street firms. Portsmouth Law School's clinic is assessed, while Nottingham runs an SRA-regulated full-service teaching law firm. McGrath says she had a 'brilliant' experience at her pro bono clinic but acknowledges there need to be safeguards around what work experience qualifies.
Dione-Warren stresses that transparency around QWE is critical or diversity will drop.
'If you want to play at Wimbledon, you have to wear white,' she says. 'But if you haven't ever had access to a television and you've just heard of this tournament, you're probably going to turn up in the wrong colour. What we need to do is make sure that people from different backgrounds are clear on what they need to do to get into whichever firm it is that they want to.'
For Panter, QWE is a good example of the 'big cultural shift' needed among both education providers and law firms.
'I'm particularly going to challenge the law firms,' she says. Up to now, the prescription around training means trainees come in with a degree, the LPC and a certain level of skills and knowledge. The larger law firms can then 'mould them' to fit the firm's ethos.
'Remove that prescription, and candidates will have a diverse range of experience, so it is going to be harder to benchmark the level of knowledge and skills they have,' she says.
'On a CV, pro bono work could signify someone has done some administrative work and may have spoken to one client to book an appointment. At the other end of the spectrum, it could be representing somebody in a tribunal, and taking instructions and advising on the law, and then actually representing them, and all of the stuff in between.'
While bigger firms have departments to plan their strategy to address that, she warns that smaller firms will not have those resources. 'That is a potential concern,' Panter notes, 'for the market and consumers and for the large number of firms that have relied on a conveyor belt of students coming through and must now look behind what is on their CVs.'
Moffatt says firms could be 'a bit cleverer' about working with universities. One firm told her they had a really diverse workforce but when she asked which universities they came from, it was Oxford, Cambridge and Harvard. 'Firms need to work with a wider range of universities,' she stresses.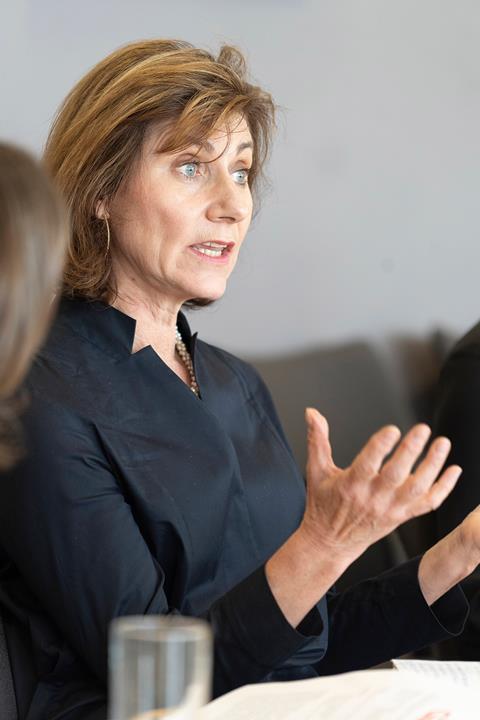 Dione-Warren also wants to see an improvement in the way law firms access candidates from different universities. Rare has built a product called Vantage. This allows firms to see the achievements of candidates who have applied online in context – that is, someone who has ABB at A level in a school where the average is DDD. 'With the change to the SQE, firms are going to need to see evidence that candidates are gritty, resilient outperformers.'
Having more flexible pathways will create great opportunities but also potential risks for self-funding students who do not have their route mapped out by a sponsoring law firm, warns Crisp.
The Law Society needs to 'seize and embrace' the issue, he says, and provide guidance once the route to qualification is no longer prescribed by the regulators.
The JLD and the Society's education and training committee are looking at how the Society can be more innovative in its information for students.
Aidan Flegg, the Society's policy adviser on education and training, says: 'There are a number of positives and opportunities that come with the SQE. What is lacking is clarity on how, in two years' time when it goes live, those positives will come into force.'
Funding is a key issue in terms of access, and diversity and inclusion, he says, particularly with the government discontinuing professional career and development loans. The Society is working on this with the Department for Education.
Flegg also raised the 'Welsh question' – whether the SQE would be offered in Welsh.
'We are not under any legal obligation to offer SQE in Welsh,' says Brannan. 'But that doesn't mean that's a reason not to do it, and it is a piece of work which is very actively under consideration – so watch this space.'
The call for more clarity around the new qualification prompts the question from Eduardo Reyes, Gazette features editor: if there is a danger that, in talking about multiple routes and opening up access, the signal goes out to aspiring lawyers that 'yes, you could do this via some TED Talks, and some work experience, and you don't need to acquire debt from law school'.
'But nothing that is proposed gets rid of that gilded route into the law where you have no problems at home, you go to an outstanding sixth form somewhere in the south-east, on to Cambridge, and straight into a big City firm,' he says. 'It doesn't wipe out that divide in people's experience or indeed the outcomes, does it?'
'SQE is not going to solve all the problems in society,' agrees Brannan, 'and we need to be clear about that. It's impossible and foolish to think in those terms. What we can do to help is make sure our regulations are not introducing barriers that stop talented people from progressing.'
A standardised assessment also gives market credibility to new routes to admissions, such as solicitor apprenticeships, she adds. 'Think about what that apprenticeship route provides,' she says. 'It provides a way in for people from 18, often from non-traditional backgrounds.'
NO SINGLE METHOD OF ASSESSMENT
The structure and content of the SQE assessments are still being developed and tested.
The results of the SQE 1 pilot found issues with the number of questions the legal writing and research element and how to assess borderline candidates Last month the SRA revealed that it could be entirely multiple choice after the pilot discovered that the written section could disadvantage members of ethnic minorities SQE 2 is being piloted in December.
Caroline Strevens (right) head of Portsmouth Law School also chairs the Association of Law Teachers (ALT) which has challenged many of the basic assumptions on which the new qualifi cation has been built.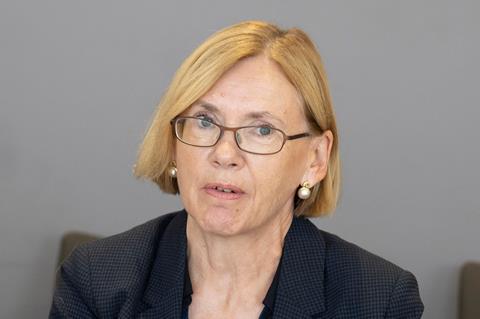 She says the ALT is concerned that multiple choice assessments may lead to 'shallow' learning 'I'm saying "might" because these things are diffi cult to prove empirically We know the good pedagogic practice is to assess in many diff erent ways Individuals learn and are motivated in many diff erent ways.
'What you might test by one form of assessment may give you just a snapshot of what they're capable of I also wonder about the stress that the people taking the tests are going to experience'.
The SRA's Julie Brannan argues multiple choice questions give confi dence that candidates know the broad curriculum that is being assessed.
'But I 100% agree with Caroline that you would never assess through one single method of assessment' she says 'You match your assessment methodology to what it is you are wanting to assess. So to take an obvious example you wouldn't use single best answer multiple choice questions to assess someone's writing skills.
'But we also recognise that writing is a really important competence for all solicitors. So the model that we will be taking into our SQE 2 pilot has in its current design - and this may change - exercises of which are written skills exercises'.
But that raises the question: will someone qualifying as a solicitor apprentice have the same prospects as someone qualifying via the 'gilded route'?
Eversheds Sutherland has 35 apprentice solicitors. 'The first cohort started in 2016,' says Wilson, 'so they're getting into year four, and, frankly, they're selling themselves, which is the best thing.
'There is work to be done around changing perceptions around what apprentices can do. The biggest issue we're finding is not the level, it's the four days a week element [the fifth day is for studying]. Having a part-time trainee is a new concept for most firms. What do you do on a Monday when they're not in the office?'
But while perceptions need to change, he says apprentice solicitors will have the same opportunities as trainees: 'We have one on a client secondment and we are seeing them probably ahead of where other trainees would be, which is great.'
The difficulty is having the resources to get the message about apprenticeships out to schools and colleges.
'In terms of diversity and access,' he says, 'it is, frankly, the higher performing state schools and grammar schools that have the better careers teams who find out about the opportunities and then promote them. So, the intake is not actually changing as fast as we would like.'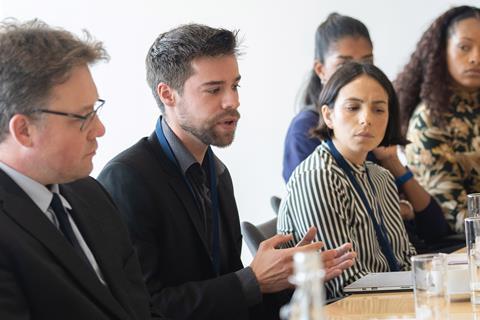 With so much pressure on aspiring lawyers, attendees are asked if it is possible to identify what support they need.
McGrath says the Society's wellbeing guidance for firms has been valuable. What is important is having 'open discussions' and she believes attitudes are shifting, slowly, in the right direction.
'All law schools are trying to have the conversation and have it in the open,' says Caroline Strevens, head of Portsmouth Law School. 'What students suffer from is imposter syndrome and anxiety. They know they've got to get a 2:1 or better. They know they need to be worrying about the training contract and beyond. Now, they'll perhaps be worrying about some multiple-choice exams as well. What they could be helped with is information as early as possible.'
Panter says that, following feedback from students and firms, programmes of learning are already going beyond legal knowledge into areas such as resilience. The potential danger is that, as qualification becomes less prescriptive, students may fall outside structured programmes of learning and so be at risk with regard to their wellbeing.
With so much change in the pipeline, what do attendees hope to see being achieved in five or 10 years?
For McGrath, it is greater diversity in the profession. 'I hope that there are opportunities for those who have struggled, traditionally, to get a training contract to fulfil their aspirations.'
Dione-Warren raises wry smiles when she predicts 'there will be teething issues', adding: 'My hope is that firms will have access to the right information to see that these candidates are worthwhile.'
Crisp's belief is that these changes will force law schools and universities to work much more closely with the whole profession. 'At the moment, my university and BPP, my previous university, work very closely with a very narrow section. This is a fantastic opportunity, particularly through apprenticeships, to engage with the whole profession, whether it is an international City firm or a small high-street firm.'
'What I hope,' concludes Brannan, 'is that, in five to 10 years, SQE has established itself as a world-class qualification that reinforces the standing of solicitors in England and Wales globally.
'I also hope that it does provide that opportunity for everybody to accept their responsibilities and to have the sorts of discussions that we have had today about how to make this space better, how to make training better and how to make the profession more diverse.'
Grania Langdon-Down is a freelance journalist
This roundtable was kindly hosted by TLT, London