The low down
A decade ago feminist academics were preparing a groundbreaking book for publication. Feminist Judgments: From Theory to Practice included considered rewrites of judgments. They sought to show that, notwithstanding the constraints of precedent and statute, judgments could have been delivered that did more to promote equality. Lady Hale wrote the foreword and the book was generally well received. But has it amounted to more than 471 pages of interesting 'what ifs'? Given the law's academic character, the journey from ivory tower to application is always a slow one. There is an identifiable shift, some claim. The original publication has spawned copycat projects around the world, some top judges express an open interest in feminist judgments, and society and the law's understanding of the issues before the court is developing. But the concept's advocates believe there is much more to do.
Is it possible to be both a judge and a feminist? This is the question posed by Brenda Hale in her foreword to the 2010 book Feminist Judgments: From Theory to Practice. It was groundbreaking at the time. As editors Rosemary Hunter, Clare McGlynn and Erika Rackley noted: 'While feminist legal scholarship has thrived within universities and in some sectors of legal practice, it has yet to have much impact within the judiciary or on judicial thinking.'
As a project Feminist Judgments was designed as a 'real world' exercise, rewriting a wide range of key existing judgments to show they could have been delivered differently. It was well reviewed by Joshua Rozenberg for the Gazette, and former Court of Appeal judge Sir Stephen Sedley praised it as a 'highly original enterprise', noting: 'No sane person doubts that the law has been historically constructed by men and that gender equality in the law is an ongoing struggle.'
For me, all judgments should be feminist judgments whatever the gender of the judge

Karon Monaghan QC, Matrix Chambers
The 'woman' question
'Having a woman judge is no guarantee of a feminist judgment,' Matrix Chambers Karon Monaghan QC tells the Gazette. A starting point for any judge, she says, is to frame their thinking in the right way. 'A feminist judgment is one that sees that a problem might look very different if seen through the prism of women's experience and if the "woman" question is asked,' Monaghan says. 'How will the outcome of the case affect a woman, as a woman, or her children? How will this judgment, whatever the outcome, affect other women? Has the law developed around a male norm? Does the law currently ignore women's lives? What are women's experiences and can the harshness or benefits of a woman's life be touched by legal change?' These, she says, are the questions judges 'must ask if there is to be any hope that feminist judgments will become routine'.
Edinburgh Law School's Dr Chloë Kennedy defines a feminist judgment as 'a legal judgment that places gender equality and/or feminist methods at its core'.
The impression Feminist Judgments made on Hale was fairly immediate – not least as some of her judgments were 'marked down' by the authors. Could she sometimes have done better, gone the 'extra mile', she reflected? 'Sometimes I did not because it was more important to reach the same result by a route with which the whole court could agree. Sometimes I did not because of the huge practical implications, which might actually imperil the decision if they were exposed.'
The idea that a 'right' decision might be imperilled by the application of a feminist 'prism' is the cloud that hangs over this topic. As Hale later noted on asylum case EM (Lebanon) v Home Secretary, the law lords decided the case from the point of view of the child, not the mother – and were on stronger legal ground in doing so. The judgment kept the child from being transferred to the custody of a violent, absent father.
The counterargument to such an expedient approach is that feminist judgment projects aim to work with the law as it is. The legal academics who rewrote existing judgments for Feminist Judgments did so within strict rules, 'subject to the various constraints that bind appellate judges, including fidelity to judicial oath, respect for existing legal privileges, and consciousness of the impact of decisions on the parties and the broader community'.
A judge accessing personal experience, Monaghan suggests, is as valid as accessing relevant material and developing thinking: 'Women judges may be more likely to deliver "feminist" judgments as compared to their male counterparts… because they share the experience of being a woman.'
She points to the judgment of Gloster LJ, 'as compared to the two men on the court', in R (Interim Executive Board of Al-Hijra) v HM Chief Inspector of Education, Children's Services and Skills (Secretary of State for Education and others intervening) [2018] 1 WLR 1471. The case related to segregation by sex in a school. In her dissenting judgment last year, Gloster LJ concluded that sex segregation in place at the school involved greater practical detriment for girls than for boys. She noted the wider point that women are denied career opportunities where they are excluded from male networking groups.
More like these? Landmark cases since 1975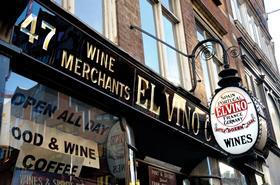 Gill and Coote v El Vino Ltd [1983] QB 425
Two women, a lawyer (Tess Gill) and a journalist (Anna Coote), successfully challenged a Fleet Street bar's ban on women being served at the bar. It established that 'courtesy' and propriety could not be used to justify unequal treatment.
Barclays Bank v O'Brien [1994] AC 180
Established the approach the court would take where a husband had used undue influence or misrepresentation to induce the woman to agree additional borrowing on the family home. It provided a degree of protection to women in this situation.
Webb v EMO Air Cargo (UK) Ltd (No 2) [1995] 1 WLR 1453
The House of Lords held that dismissing a pregnant woman was contrary to the Sex Discrimination Act 1975, even though a man unable to work for a period of time would also have been dismissed.
St George's Healthcare NHS Trust v S [1999] Fam 26, [1998] 3 All ER 673
A decision of special significance for women because of its unequivocal affirmation that a competent woman can refuse medical treatment, even if harm to her foetus could result.
White v White [2000] UKHL 54, [2001] 1 AC 596
An acknowledgement of the value of care work in the law, providing a powerful statement of equality between husbands and wives.
Radmacher v Granatino [2010] UKSC 42
The court decided that while a pre-nuptial agreement could be binding on divorcing parties, the court still had discretion to waive an agreement if it had been obtained unfairly or was unfair to children in the marriage.
Birmingham City Council v Abdulla [2012] UKSC 47
Low-paid women employees substantially succeeded in a low-pay claim against the council, even though the claim was made after the limitation period ended.
Source: Women's Legal Landmarks, Rackley & Auchmuty
Flexible law
Can the law, though, really be 'flexible' in the way suggested? Is it up to judges to, in Hale's words, 'go the extra mile'? 'I would prefer to describe it as "going a different mile",' Kennedy responds. 'While it might take a conscious effort for some judges to produce feminist judgments, in my view this is likely because a different set of priorities already lies at the heart of their reasoning. In my opinion, incorporating feminist commitments often simply involves amending which priorities feed into one's reasoning, rather than "adding in" priorities that would not otherwise exist.'
In other words, she says: 'I don't think legal judging is ever a neutral decision-making process… so producing feminist judgments is really just a matter of attending to which interests and perspectives are taken into account and making changes, where necessary.'
Family and property law, asylum and immigration, and employment cases were at the heart of the original Feminist Judgments. Perhaps in the criminal realm, expecting a 'feminist jury', for example, is simply considered too big an 'ask'. Appeal cases are another matter. Here there are signs that the courts, even if they are not referencing a 'feminist' view, are reflecting a developing understanding of situations that require the 'woman' question to be asked.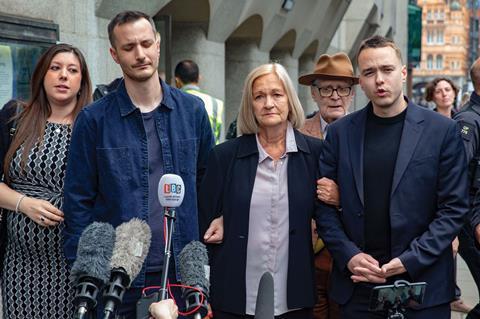 Sally Challen's appeal against her conviction for murdering her husband is a case in point. 'Coercive control' has only been an offence since 2015, though in fact it could have been advanced by the defence in Challen's original trial for murder. In her successful appeal this year, however, lawyers argued that a husband's 'coercive control' of his wife should be considered as part of her defence for murder. It was the first time this type of abusive behaviour had been used as a defence. While Mr Justice Edis said the decision turned largely on evidence of psychiatric disorders rather than the husband's treatment of his wife, the appeal constituted a marked contrast to Challen's treatment in her original trial as a jealous wife.
'I have noticed that a couple of recent High Court of Justiciary [Scotland] decisions coincidentally bear a striking resemblance to two of our Scottish feminist judgments,' Kennedy continues. The more flexible approach to allowing 'delayed' distress to corroborate a complainer's account in sex offence cases displayed in Ferguson v HM Advocate [2019] HCJAC 1, she notes, 'coheres with Dr Ilona Cairns' feminist rewriting of an earlier case' (Smith v Lees 1997 SCCR 139).
In Maqsood v HM Advocate [2018] HCJAC, the court decided that the mens rea of rape does not need to be corroborated. This decision, Kennedy notes, 'could have been reached 15 years earlier' in the case of McKearney v HM Advocate 2004 JC 87. 'Perhaps these recent rulings,' she reflects, 'merely indicate that the law is finally starting to address some of the various shortcomings of legal responses to sex crimes that feminists have been pointing out for decades.'
Judicial engagement
Are such recent rulings the result of judges engaging with feminist thinking and scholarship? Gazette enquiries as to whether the Judicial College, responsible for arrangements for training the courts judiciary in England and Wales, reflected academic thinking on 'feminist judgments' drew a blank.
There is, though, plenty of new work being done on this topic and those involved note that individual members of the judiciary are receptive to discussion of developing ideas. In addition to feminist judging projects in Scotland, Ireland and New Zealand, there is an Indian Feminist Judgment project and an African Feminist Judgment project. The original book included cases from Australia, Canada, South Africa, the US, the European Court of Human Rights, the European Court of Justice and the International Court of Justice.
'Our experience has been that judges are receptive to the idea of feminist judging,' Mairead Enright, senior lecturer in law at Birmingham Law School, says. 'For example, the lord chief justice of Northern Ireland made extensive reference to our project in a speech at the [Society of Legal Scholars conference] last year.'
Perhaps these recent rulings merely indicate that the law is finally starting to address some of the various shortcomings of legal responses to sex crimes that feminists have been pointing out for decades

Dr Chloë Kennedy, Edinburgh Law School
Human rights
Human rights law, beginning with principles set out in the 1948 Universal Declaration of Human Rights, sets out equality of rights for women in unambiguous terms. The architecture of human rights law that has grown from that foundation has reflected this. So, with UK laws now interpreted, wherever possible, in line with the Human Rights Act 1998, how useful has the act been?
'Like most laws, human rights instruments can be interpreted in a number of different ways,' Kennedy says. 'We have certainly found that they can be used in the service of feminist reasoning and to generate feminist outcomes.'
The right to respect for a family and private life (Article 8), she notes, is at the heart of a rewrite of Greater Glasgow Health Board v Doogan & Another [2014] UKSC 68. The case concerned two Roman Catholic midwives, Doogan and Wood, who wanted no involvement with termination cases in their work on a labour ward. The rewrite places women's reproductive rights and freedoms at the heart of the decision to interpret the 'conscientious objection rights' narrowly.
Feminist Judgments co-editor Erika Rackley stresses that a feminist approach, 'like the common law itself… has no fixed essence and does not lead to determinate results, but is located in methods that are themselves somewhat fluid. For these reasons, it is not at all incompatible with judicial norms of independence, impartiality and consistency, and it arguable values fairness more highly, or at least delivers it more surely'.
Monaghan is clear in her ambition: 'For me, all judgments should be feminist judgments whatever the gender of the judge.'
For Enright, feminist judgment projects have a wider aim too, seeking to effect a change in the culture of the legal system. 'It is a bonus if current members of the judiciary take the lessons of feminist judging on board, and several in Ireland and Northern Ireland have,' she concludes. 'However, for us, feminist judging is most important as a tool for changing legal education and legal culture. Current work in incorporating feminist judging into the curriculum will bear fruit in the future.'