We had not, I reflected, managed the easiest of setups for a relaxed chat. Alexandra Marks, deputy High Court judge and one-time Linklaters partner, and I are in the sort of Law Society meeting room that would be rejected as student accommodation. A scaffolding truck is unloading noisily outside, and Junior Lawyers Division chair Charlotte Parkinson, an associate at Addleshaw Goddard in Leeds, is present via a somewhat clunky speakerphone.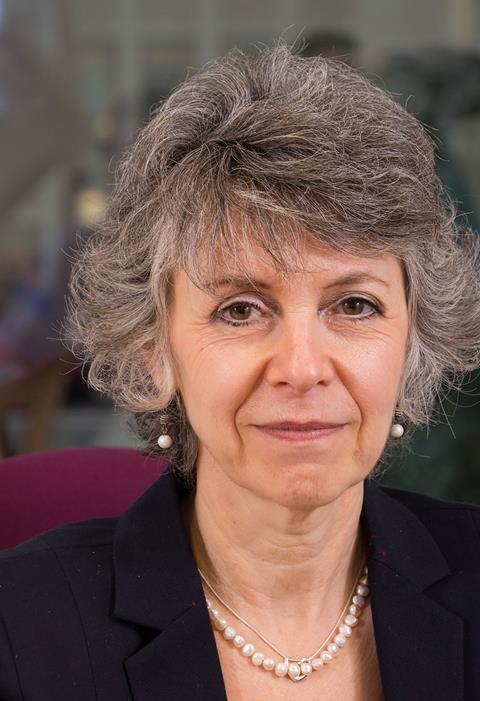 But our conversation, on their professional experiences – both shared and divergent – runs very easily. It is one of the most stimulating I have facilitated in the past year. In any case, by the time I sit down to write this up, pandemic lockdown is in place and the luxury of having even one interviewee in the same room just a memory.
We start in 1968, when Marks and her brother, then seven and eight years old, saw their uncle take silk. They were 'influenced and, I think, awed by the occasion', she recalls. 'We both decided there and then we wanted to become lawyers and we both did. So, 10 years later, I started studying law.'
In addition to her uncle, the news agenda and TV drama of the time fed her interest. On TV Margaret Lockwood was a 'very glamorous and appealing' barrister in the long-running series Justice, in which she, well, 'battled injustice'.
Marks also lived in Guildford at the time of the 1974 Guildford pub bombings. 'By the time I was a student, there was a huge head of steam around miscarriages of justice in their case and, of course, in other IRA terrorist cases,' Marks recalls. 'So, this all very much played into my desire to be part of a system which produced fairness and justice and did the right thing.'
While her barrister uncle had been Marks' inspiration, 'during my studies,' she says, 'it became plain that those I had thought would help and support me to go to the bar didn't think it a very good idea'. The bar was viewed at the time as losing work to solicitors, and barristers' self-employed status made it seem a poor choice for women who might have childcare responsibilities. 'The real irony was that when I did, eventually, have children,' she observes, 'I was a partner and we didn't have any maternity entitlement either.'
For Parkinson, it was a discouraging comment that set her on the path to a career in law. 'I seemed to succeed well in exam situations,' she says. But her first thought was 'I might try fashion'. Her art teacher squashed that idea, telling Parkinson she 'probably didn't have that much artistic vision'.
So what was she good at? 'I liked helping people. I always seemed to be the person that my friends would come to for advice. I'd always seem to be talking through things with them, debating things, thinking about other opinions.'
Her A-levels included English literature and law. Enjoying law the most, she set her sights on a law degree. She chose a four-year course at Huddersfield University (master of law and practice), which carried an LPC exemption. It saved her £10,000 in loans. 'I loved it. I was good at it,' she says, while adding that the high street staples of small employment claims, family law and private client that Huddersfield's law students mostly headed for did not feel right for her.
The prospect of debt definitely affected her choice of university, she says: 'I wasn't from a poor background, but I wasn't from a wealthy background either. I was in that middle bracket where you didn't get any bursaries or any support.' Under a 'tutelage' with Leeds criminal barrister Kama Melly she did, though, get a taste for court work.
Melly is now a prominent QC: 'It was fascinating to go to court, to see what happened, but also fascinating to see this other side of the argument,' she recalls, noting that the reporting of criminal cases can be very one-sided. Commercial placements in Leeds seemed a better fit, though. It took three years as a paralegal to land a training contract – when she did so it was the litigation seats she enjoyed most. After qualification she moved to Addleshaws, where she now works in commercial litigation.
Parkinson has begun her career in a profession whose entrants are over 60% female. For Marks, who started at a City firm, around half of all entrants were women, reflected in her immediate intake. 'There were six of us – three women, three men, so it just didn't occur to me that gender was an issue,' she says. 'When you took into account that every fee-earner had their own secretary and they were invariably female, there were actually more women in the building than there were men.'
If we can move the conversation on from women in law to equality in law and it being a job that works for everyone, that will only help the situation

Charlotte Parkinson
At first, none of those women, though, were equity partners. She recalls the first female partner – who went on maternity leave and did not return. Marks does not know why, but reflects: 'That set back the cause of women very significantly, because the attitude of the other male partners was, "We made our first female equity partner and look, it hasn't worked. So, clearly, women are not cut out for this." That seemed to me to be a rather extreme conclusion.'
Still, Marks notes, she focused more fully on the issue after moving to Linklaters and making partner herself. 'It was only when I became a partner six years later that I looked around and thought, "Where have all the women gone?". That was 1990, and of the 11 partners elected in that round, five were women – 'more or less parity. It was only… as I say, very starkly, going to my first partners' meeting, my first lunch in the partners' dining room, that I realised that we were in a tiny minority,' she says.
She expected more equal numbers to work through in time. 'Certainly, my personal expectation was, we were just going to shift the dial permanently and, from then on, it was going to be plain sailing. Of course, that's not the way it's worked out.'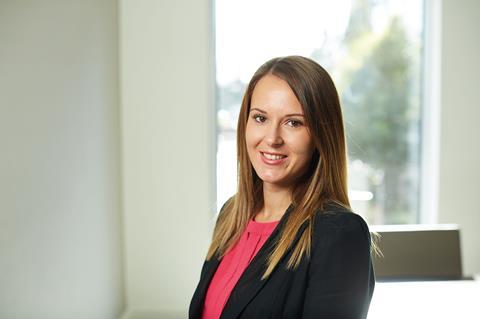 Parkinson's own cohort also gave her the expectation that equality was not, or would not be, an issue. But she has cause to reflect: 'When asked to do this interview I thought, looking up the ladder at my previous firms, who was there? Who was in the partnership that was a woman?' The answer was very few. And of the women partners she saw, 'those two or three that were equity were very busy. I'm not sure if they had children. I think one of them probably did, but she worked all hours, so it does raise the question, when did she see her children?'.
At Addleshaws, Parkinson adds, there are more women partners. 'A lot of those senior women have children and they will talk about their children,' she says. 'They will go home at a reasonable time, put them to bed and then, maybe, log back on. I think they still do the same hours.'
How big a barrier are children when a parent wants to be hands-on and present? 'The one thing that does worry you, as a "junior" woman, is having children and where that fits in,' Parkinson replies. 'Ultimately, that is some kind of career break, almost, because you have to take some time off and then – how will you make that work if you want to go on to partnership?'
Some challenges, despite various initiatives to support women's careers, have actually got harder, Marks reflects: 'The expectation in terms of showing commitment seems to be, with some exceptions, long-hours presenteeism in a way that, I think, has gone backwards in terms of supporting life outside the office compared with the way it was when I started.'
Presenteeism is something that frustrates Marks. She is 'very disappointed that, in the 35 years that I have been in the profession and the massive advances in technology in that time, which enable all sorts of much more agile working techniques', the culture has not been transformed. Technology can feel less 'good' than face-to-face interactions, she admits, but it is good enough. (In a later email, she reflects that the widespread use of technology in 'this Covid-19-restricted environment could prove the catalyst to change the prevalent presenteeism/long-hours culture: I sincerely hope so'.)
Given a lack of progress, one point comes to mind for Marks for any woman trying to have both children and a career: 'I sometimes… say to student audiences, "The most important thing in pursuing a successful career in the legal profession long-term is your choice of life partner because if you have someone who is willing to support you, domestically as well as professionally, then you can do it".'
Without change, she adds: 'The profession is losing very, very talented young women before they've even, really, been able to make their mark in the profession over maybe the next 30 years. I'm very concerned about that loss of talent and feel that the profession ought to be doing much more to retain and nurture it.'
How does Parkinson, close to the start of her career as a solicitor, view retention and attrition? In a very similar way. 'The excuse was… they'll get there, it's just a slow-burn,' she notes, but the issue is not so simple. 'I just think we can't use that excuse any more.'
Her own firm, she says, has become more proactive, promoting a 'returners programme', flexible working, policies to support fathers and financial inducements. 'I'm probably not senior enough or at a stage in my life or career to know whether they are the right changes, but they do, at least, seem to be viewed positively,' she adds.
To increase women's representation in the partnership of firms, what needs to stop, Parkinson says, is the way senior women are sometimes portrayed. 'I hate hearing that word used to describe senior women, "Oh, they're just superwomen. They spin so many plates. They do it all".'
It is, she says, a characterisation that puts off anyone wanting a 'life'. 'If the juniors are going to follow in their footsteps and actually feel comfortable about staying in a partnership role, then they know what they need to do to get there and what might help them get there,' she says.
A century on from the Sex Disqualification (Removal) Act are we still trying to fit women into a profession designed for and by men? It is not that deliberate, Marks reflects, but a certain professional model has evolved under male dominance. As a result the risk of too many attempts to increase the number of women in positions of leadership is, she believes, 'trying to fix the women: help them navigate the environment so that they can succeed in that environment, instead of changing the environment itself'. Where women succeed, she says, too often: 'It's a generalisation, but… they've made a lifestyle choice in a way that their male colleagues and certainly their male predecessors never had to do, because the job fitted around them.'
Because people are much more aware now of the risk of overt discrimination and sexism, they don't ask the question. They're afraid of having the conversation about equality

Alexandra Marks
We live in an age where many law firms wear their commitment to equality visibly, not least through public declarations available to read on countless firm websites. But is it, ironically, harder to have a proper conversation about equality? Possibly, Marks thinks: 'One of the challenges with this is that because people are much more aware now of the risk of overt discrimination and sexism, they don't ask the question. They're afraid of having the conversation, so they make assumptions instead: "This is what women want, and I dare not ask them, because I wouldn't ask men the same question".'
The last word should, perhaps, go to Parkinson as the junior lawyer. She agrees: 'It doesn't need to be a conversation to be worried to have with women,' she says, 'because it should be a conversation to have with everyone in your firm. I think if we can encourage more of that and move it on from women in law to equality in law, and it being a job that works for everyone, that will only help the situation.'