A recent Court of Appeal judgment illustrates how the circumstances of the particular case will determine if an adverse costs order is made.

Does a person interviewed in a criminal investigation have the right to a solicitor of their choice?

The run of recent cases on the issue is essential reading for practitioners if they wish to avoid being named and shamed.

Amendments to laws on rehabilitation, sexual offences, legal aid, cautions and court procedure.

A child had been made the subject of non-molestation injunctions, which extended to her mother, while she was a ward of court. As the child approached her 18th birthday, the mother applied to court for an extension of the injunction to extend indefinitely beyond the conclusion of the wardship proceedings.

Ex parte wardship proceedings were brought in respect of four children, all British citizens, as there were reasonable grounds for believing that the entire family had left the UK to join Islamic State in Syria.
The full judgment in Simply Pleasure's challenge to local authorities charging fees that could be used to pay for enforcing a regulatory regime.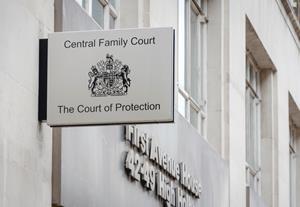 Conduct in family battle reported to regulator by solicitor himself.

Australia-listed firm has engaged EY to help answer questions from market watchdogs, as one fund manager highlights 'red flags' in accounts.

Commemorating the events of 1916 may be traumatic for some.
Fixed fees in clinical negligence would need to be within a tight process.

Should the corporate bribery offence be extended to other acts of financial crime?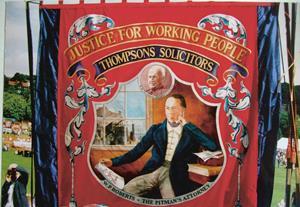 Thompsons Solicitors says it needs to restructure the business to remain viable and resilient.

Clinical negligence claims in London to be granted release to deal with backlog of delays.