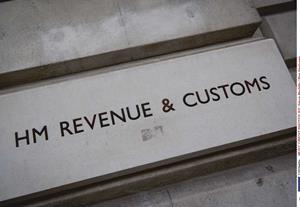 City of London Law Society warns proposals to give direct access to bank accounts are 'deeply flawed'.

A recent decision provides support for the validity of so-called escalation clauses.

Commercial property lawyers have been largely untroubled by the 1998 Competition Act, thanks to the statutory instrument which excluded land agreements (such as leases) from the scope of that act. Although the exclusion was revoked in 2010, there have been few cases.

The Court of Appeal's updated guidance on non-compliance seeks to restore sanity. But only time will tell if it does.

A British national, was in prison in Bali, Indonesia, awaiting execution by firing squad, following her conviction for drug offences. The defendant secretary of state had provided substantial consular assistance, but he had declined to pay for legal help, relying on what was said to be a rigid policy. The appellant issued judicial review proceedings in England, challenging the validity of the secretary of state's policy.

A request had been made in proceedings between Apple and the German Patent and Trade Mark Office, concerning the latter's rejection of an application by Apple for registration of a trademark.
There was an application before the court in respect of DD, a 36-year-old woman with learning difficulties, who was pregnant with her sixth child. The applicants sought for declarations and orders in relation to the care and health of DD during the final stage of her current pregnancy, and in the safe delivery of the unborn baby. The applicants applied for a further order authorising the conduct of an assessment of DD's capacity to make decisions about contraception, following the imminent ...

The Upper Tribunal (Tax and Chancery Chamber) allowed the appeal by the Revenue and Customs Commissioners against a decision of the First-tier Tribunal (Tax Chamber) in which the FTT had decided that a penalty paid by McLaren Racing Ltd for a breach of sporting code of the Federation Internationale de l'Automobile was deductible by McLaren in computing its taxable profits.

The police had been called to an incident in which the appellant had been implicated. The officer had blocked the appellant in a doorway and told him to calm down otherwise he would be arrested.

The parents of a child SR born in 2011 opposed the making of an adoption order in favour of the proposed adopters. The Family Division held that there was only one route which would sufficiently safeguard the welfare of SR and that was the route of adoption.

Six claims were heard together in which each claimant challenged the defendant Director of Legal Aid Casework's decisions refusing to grant legal aid in respect of their immigration proceedings.

We need more lawyers like Shiner, not fewer.

Lawyers are said to profit from family misery.