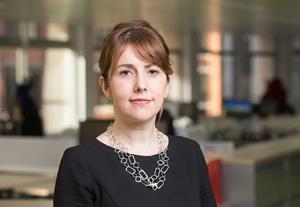 SRA responds to a call from the Legal Services Consumer Panel to provide more information for online registers.

How would a UK court respond to a dispute between a photographer and Wikipedia over who owns copyright to an image of a monkey?

letProposals to hold all complex trials before specialist judges miss the point.

A recent decision provides support for the validity of so-called escalation clauses.

The claimant sought judicial review of the decision by Transport for London not to allow the Christian organisation's advertisement to appear on its buses, on the basis that the decision had been made for the improper purpose of advancing the second defendant mayor's electoral campaign.

The case returned to the employment tribunal (the tribunal) for a decision as to whether the selection by the employer solicitors' firm of the compulsory age of 65 for retirement had been proportionate to achieve its aims of retention and workforce planning.

The claimant sought judicial review of the secretary of state's proposal, by the Legal Aid, Sentencing and Punishment of Offenders Act 2012 (Amendment of Schedule 1) Order 2014, to introduce a residence test for cases most in need of public funding.

The defendant secretary of state had policies concerning the holding of information of the claimant's gender reassignment. The claimant issued judicial review proceedings, contending that the secretary of state's policies were unlawful.

A British national, was in prison in Bali, Indonesia, awaiting execution by firing squad, following her conviction for drug offences. The defendant secretary of state had provided substantial consular assistance, but he had declined to pay for legal help, relying on what was said to be a rigid policy. The appellant issued judicial review proceedings in England, challenging the validity of the secretary of state's policy.

A request had been made in proceedings between Apple and the German Patent and Trade Mark Office, concerning the latter's rejection of an application by Apple for registration of a trademark.
There was an application before the court in respect of DD, a 36-year-old woman with learning difficulties, who was pregnant with her sixth child. The applicants sought for declarations and orders in relation to the care and health of DD during the final stage of her current pregnancy, and in the safe delivery of the unborn baby. The applicants applied for a further order authorising the conduct of an assessment of DD's capacity to make decisions about contraception, following the imminent ...
The Sarkozy case raises important questions about the issue of technology and lawyer-client confidentiality.