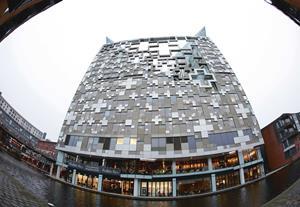 Regulator's board is likely to approve proposals to remove the annual requirement on solicitors who do not have practising certificates.

Demands on schools to promote British values could damage the ability of young people to understand a multi-cultural democracy.

The claimant had arranged a loan with the defendant bank. He subsequently sought to transfer the loan from himself to a company that he controlled. The claimant and the company brought proceedings against the bank for, among other things, misrepresentation.

The first claimant owned two UK patents for an invention entitled 'flying shark' and the second claimant was the exclusive licensee of the first claimant in respect of both patents. The defendant devised and imported toys for sale in the UK, in particular, flying fish known as 'mega fliers'.

Applicant prisoners lodge applications against UK, complaining they are prevented from voting in European Parliament elections

In this adoption application, the parent and step-parent of a child applied to the court to adopt a mother's two children (by different fathers).  The trial judge refused application so the father appealed.
In a case management conference regarding two libel actions concerning the events that happened when the claimant was leaving Downing Street with his bicycle, the Queen's Bench Division approved the parties' proposals that the action should be tried by a judge sitting without a jury.

The claimant sought judicial review of the decision by Transport for London not to allow the Christian organisation's advertisement to appear on its buses, on the basis that the decision had been made for the improper purpose of advancing the second defendant mayor's electoral campaign.

The case returned to the employment tribunal (the tribunal) for a decision as to whether the selection by the employer solicitors' firm of the compulsory age of 65 for retirement had been proportionate to achieve its aims of retention and workforce planning.
The Sarkozy case raises important questions about the issue of technology and lawyer-client confidentiality.