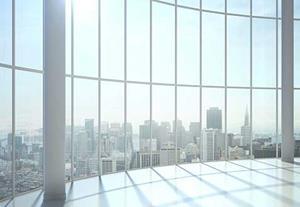 From 1 April capital allowances must be identified at the point of sale or purchase of commercial properties.

A recent case offers a reminder of the need to carefully consider the rules on service of the claim form.

When is an employer responsible for the actions of its employees?

Problems can arise when taking into account bonuses earned after a couple have separated.

It is not a consolidating 'one-stop' act for the core principles of defamation and cannot be considered in isolation.
A Thai official tried to sue the former Football Association chairman Lord Triesman for libel, over allegations Triesman made about him before a parliamentary select committee.
The issue in the case was whether late paid fees for membership of the taxpayer's health and fitness club were properly to be regarded as the consideration for a supply of services for VAT purposes.
The employee had been made redundant following the closure of a US military base in the UK. She successfully issued proceedings seeking a protective award. On the employer's appeal to the Court of Appeal, Civil Division, a question was referred to the Court of Justice of the European Union.
In dismissing the applicant's appeal against a refusal to allow his application for judicial review of the secretary of state's refusal to revoke a deportation order made against him, the Court of Appeal, Civil Division, held that the word 'matter' in section 96(1) of the Nationality, Immigration and Asylum Act 2002 included evidence that could have been raised, but had not been, on an actual or possible appeal against an earlier decision.
The widow of Alexander Litvinenko sought judicial review of the refusal by the secretary of state Theresa May to order an inquiry into the circumstances of the Russian's death by poisoning in 2006.
The Chancery Division considered a claim by Lush, a cosmetics company. Lush contended that the defendant companies, which were part of Amazon, the online retailer, had infringed its trademark by using it to direct customers to other products similar to, but not sold by, Lush.
The Divisional Court dismissed the claimant trade union's application for judicial review of the defendant lord chancellor's decision to introduce a fees regime for bringing and pursuing claims in the employment tribunal and the Employment Appeal Tribunal.

Our terrorism legislation is getting close to a reasonable balance of liberty and security.

What light does a new report shed on the availability of cross-border insurance products?

New legislation aimed at protecting the integrity of jury trials is flawed and potentially dangerous.