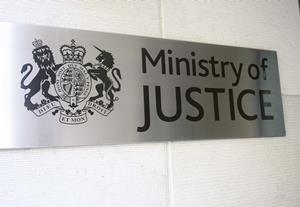 The MoJ has not signed up to the portal but still expects firms to charge lower rates, according to Express Solicitors.
The latest data page figures, compiled by Moneyfacts, are now available.

Rachel Stow outlines her blueprint for how PI firms can adapt to a more competitive and challenging legal landscape.

How making business changes with client interests at the forefront can deliver long-term gains.

The latest data page figures, compiled by Moneyfacts, are now available.

The lack of a codified British constitution means that substantial constitutional changes can occur without anyone noticing at the time.

The New York legal market offers huge opportunities to UK law firms, both as a leading financial capital and a gateway to the rest of the US – but it is not for the faint-hearted.
Solicitors aren't trained how to manage people. But common sense and pragmatism can help send the right message from senior lawyers.

Too often UK law firms leave Latin American work to Spanish and US firms – they should be more confident.

How comparison website for solicitors' indemnity would make system more efficient.

One legacy of the recession is that there is a shortage of trained conveyancers now times are improving.

There is a good array of fiction set in the legal world. But why are the stars always barristers and not solicitors?
The trainees will embark on an extensive two-year training programme.

Simone is returning to her home town of Bournemouth having spent her career to date in Manchester.

Jeffrey Bacon has joined Ely Place Chambers from Littleton Chambers.

She joins the firm as an associate from Taylor & Emmet in Sheffield.