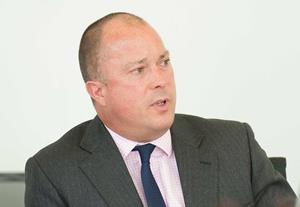 Conveyancing practices are bearing the brunt of an expensive and chaotic renewal season.
Rachel Stow outlines her blueprint for how PI firms can adapt to a more competitive and challenging legal landscape.

How making business changes with client interests at the forefront can deliver long-term gains.

The latest data page figures, compiled by Moneyfacts, are now available.

The lack of a codified British constitution means that substantial constitutional changes can occur without anyone noticing at the time.

The New York legal market offers huge opportunities to UK law firms, both as a leading financial capital and a gateway to the rest of the US – but it is not for the faint-hearted.

Opportunities far outweigh the challenges in South Africa, which offers law firms a vibrant market and a base for continental expansion.

Lawyers face a multitude of challenges when doing business in volatile emerging economies, as we learnt from the International Marketplace Conference.

The latest data page figures, compiled by Moneyfacts, are now available.

Too often UK law firms leave Latin American work to Spanish and US firms – they should be more confident.

How comparison website for solicitors' indemnity would make system more efficient.

One legacy of the recession is that there is a shortage of trained conveyancers now times are improving.

There is a good array of fiction set in the legal world. But why are the stars always barristers and not solicitors?

The legal world could embrace the 'specific formula' approach encouraged by a revolutionary dating app.
Lynne specialises in advising on all aspects of corporate and commercial work to public and private sector clients.

Richard becomes new senior manager in complex claims.

Norton Rose Fulbright grows German antitrust and competition team with new partner appointment.

HBJW have appointed three new trainee solicitors, Lucy Thomas, Rachael James and Rhys Dando.