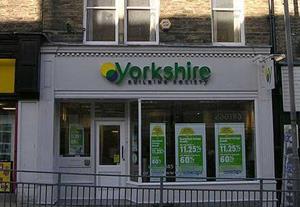 The Gazette understands that the Yorkshire Building Society Group decided at the start of this year to restrict membership to law firms with rated providers.
How easy is it to gain the kudos that accrues from writing a law book?

In Argentina, excellent local counsel contrast with a high-inflation environment and a government that is seen as anti-business.

A look at what a law firm can do to distinguish between good and bad private investigators.

The bulk of Lord Justice Jackson's civil litigation reforms are a year old. Senior practitioners talk about their impact so far.

Considering the potential conflict of laws in cross-border disputes.

This PII renewal round offered firms the option of moving from the single renewal date. So what happened?

Read our extended interview with the regulator's new boss.

The Gazette explains how to plan a move from law firm partner to consultant.

Once your colleagues have confidence in your judgement - and not just your availability - flexibility could be easier to attain.

With unique pressures shaping the profession, maybe we should have our own calendar.

The recruitment world is buoyant, but for legal aid lawyers problems persist.
Muckle LLP has promoted four lawyers at its Newcastle office.

Laura Gibson at Graysons WE has completed her accreditation to join the children panel.

Dominic Higham is now partner at Clarion.

Hannah Bordiss is now an associate at Howes Percival.