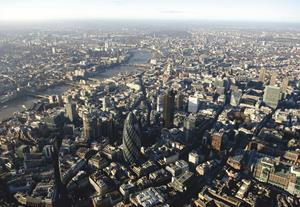 Employment numbers in legal services are lower than in 2013, but expected to rise.
In the face of stiff competition from international rivals, can the Commercial Court maintain its pre-eminent position?

The latest data page figures, compiled by Moneyfacts, are now available.

Rachel Stow outlines her blueprint for how PI firms can adapt to a more competitive and challenging legal landscape.

How making business changes with client interests at the forefront can deliver long-term gains.

The latest data page figures, compiled by Moneyfacts, are now available.

The lack of a codified British constitution means that substantial constitutional changes can occur without anyone noticing at the time.

Lawyers' anger over accountants moving into probate work must be countered by a desire to fight the competition.
Solicitors aren't trained how to manage people. But common sense and pragmatism can help send the right message from senior lawyers.

Too often UK law firms leave Latin American work to Spanish and US firms – they should be more confident.

How comparison website for solicitors' indemnity would make system more efficient.
Hull-based practice recruits James Westwood and Sue Hales, while Zoë Cheng will shortly complete her training contract.

Paul joins from the Vale of Glamorgan Council.

Nicola Brocklehurst will be based in Newbury.

Chris Huntingford, Melanie Morton, Simon Key and Emma Davies have all been promoted to associates in their respective teams.