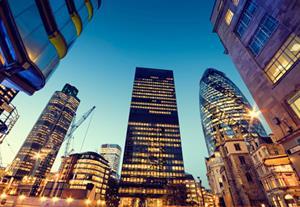 Revenue for top-100 law firms increased by 5.2% for the three months to October 31 compared with the same period last year. 
Changes to civil litigation funding and costs are beginning to bite in the clinical negligence sector.

It is essential that improvements are made to identify early on those in the criminal justice system who have ASD so that they can be provided with the appropriate professional support.

The Gazette looks at the greatly altered landscape in which expert witnesses are now expected to operate.

In-house lawyers seeking to comply with outcomes-focused regulation are dealing with a regime that is 'dynamic' and constantly evolving.

How does the small but perfectly formed legal practice manage its business?

Cutting pay could help your law firm remain sustainable, but it has to be done carefully and with extreme sensitivity.

Kazakhstan is enjoying an economic boom but politics plays a big part as lawyers seek to carve out practices.

Offshore financial centres have suffered a reputational bruising and tougher regulation in the aftermath of the 2008 crash. But many law firms have found ways to survive and thrive.

A Devon food producer was on the list of those on a trade trip to China. But where were the law firms?

Form-filling is increasingly becoming part of the job. But how many solicitors answer the questions honestly?