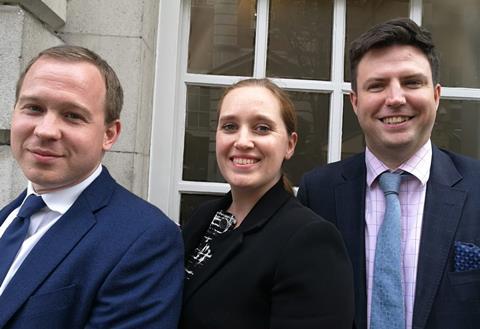 Specialist London firm International Family Law Group LLP has announced that Emma Nash Stuart Clark and Michael Allum have been appointed partners.
Solicitor advocate Emma Nash specialises in complex divorce and financial cases as well as cases involving children. She has an excellent reputation for child relocation.
Stuart Clark entered the profession as a barrister and subsequently qualified as a solicitor. He specialises in financial and forum matters. His cases involve complex international issues and cases of high and ultra-high net worth.
Michael Allum works in the divorce, forum and finance team. Much of his work involves complex cross border cases with a specialism in issues involving financial provision in the English court following an overseas divorce. He also specialises in securing English pension sharing orders when divorce and financial proceedings are taking place in another country.
The International Family Law Group specialists in looking after the interests of international and national families with an emphasis on a conciliatory and holistic approach.