I have been out of practice for five years after being made redundant. The organisation I worked for went into insolvency and at the time I had around 18 months' qualifying experience. My practice area was mainly housing but I practised other aspects of social welfare law. During my period out I did voluntary work and went back to university to retrain in social care. However, I would like to see whether there is any scope for returning to law.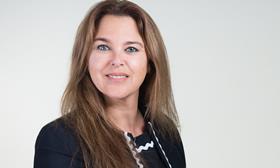 Michal Freeman-Shor, senior corporate associate, Gardner Leader says…
Returning to the profession after a long break is difficult because you can feel self-conscious about your technical skills and marketability. To help boost your confidence, I recommend you brush up the technical skills you need and familiarise yourself with recent legislation and case law. The Law Society and Solicitors Regulation Authority websites, as well as the events schedules of the large law firms, will help you identify the hot topics and important changes. Set up a study plan.
After taking a career break myself, I used a combination of self-study, and free and paid courses and events, to update my knowledge and skills. The latter helps build a network that could prove very useful. You will be surprised how helpful these small steps can be in helping you successfully transition. It is vital you update (or set up) your LinkedIn profile. Like you, all of my past colleagues left my old firm and LinkedIn was valuable to connect with former colleagues. Most were helpful and offered good advice.
The next step is to reshape, not just update, your CV. When you have had a break, a skills-centred CV rather than a chronological one is best. You can showcase your voluntary work and recent CPD, and highlight transferable skills you have gained such as budgeting, multitasking, time management, leadership, initiative and understanding of social responsibility. Never apologise for your break from the profession.
Next, if you can afford it, apply for internships in your area of law. This will give you valuable recent experience, boost your morale and your skills, and give you the kickstart you need to reignite your career. For more great tips on returning to the profession check out the Law Society's advice page.