After a career within the FMCG industry, reaching senior management team level, I have recently finished my MBA and would like to take my career in a different direction, in to commercial law.
I would be very grateful to understand what would be the further qualifications or the best way to go about this?
Any advice is very much appreciated.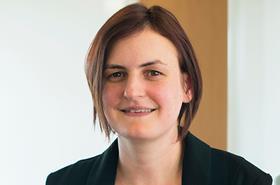 Catherine Wasilewski, senior consultant, Sellick Partnership, says…
There are currently several ways that you can look to become a solicitor, whether this be the traditional route of a law degree (or Conversion course) followed by the Legal Practice Course and a Training Contract or looking to qualify through the CILEX route or the equivalent means route which can better suit those who have gained relevant and certain experience in non-qualified roles. The best course of action for you will depend on what timescales you want to work to and your financial situation. It is also important to note when talking about qualifications and routes into the profession that things will likely change considerably in Autumn 2021 with the introduction of the Solicitors Qualifying Examination. I would strongly suggest that you spend some time on the SRA website reading into the different routes to get a feel for your options and what would work best for you i.e. whether this is getting stuck straight into a paralegal or other entry level role to build your experience and let any further qualifications follow or whether you want to look at going down the traditional conversion course and LPC route on a part time basis whilst you remain in your current role.
As for your previous experience, I am confident that your MBA and past experiences will give you a good grounding for a career in law. Law firms are all about commerciality and commercial awareness and look for lawyers who can provide practical and technical advice that fits their client's commercial needs. Your qualifications and previous experience will certainly lend itself well to this and I think it will be a unique selling point and set you apart from other candidates applying for similar roles
Once you have considered your options further, I would suggest that you speak with a recruitment consultant or anyone in your professional network that knows the legal industry to chat through your plans, what sorts of firms you want to aim at and what else you might be able to do to improve your chances. I have changed careers myself from law to recruitment and found it incredibly helpful to speak to others that had experience of the sector I wanted to move into.
More info at SRA: Routes to admission and SRA: Equivalent means (Exemptions).