I'm a qualified personal injury solicitor. I took a career break in 2015 because of a death in the family and have since struggled to secure any legal work. I am open to retraining into any other area of law but find that no one is interested in retraining. I need tips on how I can secure employment – it can be full-time or part-time.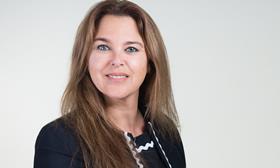 Michal Freeman-Shor, senior corporate associate at Gardner Leader, Maidenhead says…
I am sorry to hear about your loss and your struggle to re-enter the profession. Unfortunately, some find it difficult to appreciate that people take breaks for a myriad of reasons which very rarely include a lack of ambition, drive or love for the profession.
I have written before about the importance of devising a study guide for refreshing technical skills after a lengthy break and it is normally easier to do so in an area that you have practiced previously. Pursuing another avenue would likely involve undertaking a post graduate degree to evidence your expertise and has the problem that it requires a greater time and a financial commitment that some may not have.
Highlighting your proactive approach on your CV is beneficial because it signals to potential employers that you are serious about returning and that you are willing to invest time and money in your legal career. The Law Society's and SRA's websites, as well as events schedules of market leading law firms in your practice area will give you an insight into the relevant topics and important changes that you should know about. Employers are clearly more comfortable in hiring people who have relevant recent practical experience and therefore it is useful to try and apply for paid or unpaid internships to address this issue. If you can, try to reach out to old colleagues, friends and acquaintances who may be able to help with that or at the very least point you in the right direction of the current state and needs in your particular practice area.
No doubt your time out of practice has armed you with some tremendous transferable skills which should be proudly displayed in your skilled-centred CV be it as a result of taking care of a family member, illness or other challenges.
Over the past year there has been a growth in press coverage about returning to work after a career break and increasingly firms do understand that exploring this untapped talent pool is a valuable resource. If you can be flexible you will find many firms do offer internships paid and unpaid and other programs helping solicitors re-enter the profession.
There are more resources and great tips on returning to the profession at The Law Society: Returning to work after a career break.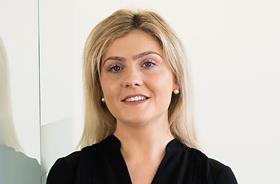 Faith Kelly, recruitment consultant, Sellick Partnership says…
I am sorry to hear that you are struggling to secure work after your career break. We often help candidates in your situation and generally find that those who are qualified and have strong relevant experience are always sought after in the market. So it might be your approach to sourcing relevant positions rather than your experience that is hindering your progress. Have you been tailoring your CV to the positions you are applying for? Are you currently using social networking sites such as LinkedIn? Both of these are vital in today's job market.
My advice would be to ensure your LinkedIn profile is fully optimised and that your CV details your most relevant experience. This way recruiters and hiring managers will be able to find you and easily gauge your suitability for a role, which should greatly enhance your chances of finding a new position. I would also ensure that you are being honest with prospective employers. Make it clear that you are returning to work after a career break and state the types of roles you are interested in. Taking time out of work is not a bad thing, but employers will expect you to explain what you have been up to. So make sure you detail any gaps that do appear on your CV.
You should also try to up-skill your knowledge to increase your chances of success. Although you will not be expected to be completely up to date, researching your industry shows you are keen to learn and will help you hit the ground running when you secure a role. This will also give you something to talk about at interview if it does get to that stage. Read up on recent law changes, new regulations and recent stories relating to the sector you want to work in. Having a grasp on these will help you impress prospective employers.
In terms of retraining, this is a possibility but you need to be clever in the way you approach it. Look at your transferable skills and think about what areas your skills relate to. This way you can put forward a case to firms and future employers will appreciate your effort in trying to relate your existing experience to the area you want to go into. It will also show them that you have a good basic knowledge and won't be starting from scratch.
It may be worth seeking out a specialist recruiter who may be able to assist you further. I would advise looking for a recruitment consultant within an established legal recruitment agency which specialises in your sector and location. A good recruiter is likely to be able to suggest firms they have strong relationships with who will consider retraining, and will often have a better chance of using their credibility with clients to secure an interview, rather than a direct application.
Finally, it is important to know your worth and be confident in your own abilities. You have obviously gone through a great deal of training, and a career break is completely normal, so please try not to get too disheartened. Be positive and proactive and I am confident you will be able to find a new role.