Legal firms up and down the country are sending staff home to work remotely in response to the latest government advice that all non-essential businesses should close – giving management teams an added pressure to ensure productivity is not lost as a result. Remote working is something a lot of legal professionals will be used to, but most firms will not have experienced the sheer number of people having to work from the comfort of their home.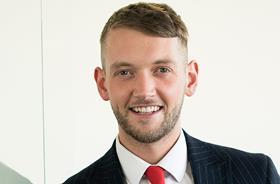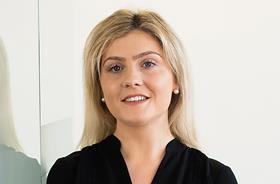 So, what can legal firms do to ensure their teams remain motivated during this unprecedented time? We spoke to several firms to find out what they are doing to ensure productivity is not lost at this crucial time.
Ensure your team keeps up-to-date with legislation and sector news
In the current climate, rules and regulations are constantly changing and these could impact the law at any time. It is therefore essential that lawyers keep abreast of what is going on. We would advise spending a few minutes each morning catching up on what has been happening in the news and send any relevant updates around your team to keep them informed.
Remember to consider things like whether courts are running or not, and what implications any new announcements could have on the work your team does.
Set clear boundaries and plan accordingly
It is important your remote teams know what you expect of them. This will be totally dependent on workload and priorities but keeping on top of these and communicating them are very important.
You also need to ensure that teams stay on track, so having regular catch ups on progress is essential. Discuss objectives throughout the day – but keep this concise and relevant and ensure any additional meetings are productive. It is important however to remember that trust is hugely important. Your team will feel more motivated if they feel you trust them to get on with what they need to be doing. There is nothing worse than being constantly checked up on or micromanaged.
Keep collaborating and working as a team
Lawyers thrive on collaborating with others, so it is important to ensure this is not lost. Set up regular video calls between teams where they can share progress and get advice/assistance from colleagues. This will not only help them stay motivated but will also ensure the same level of due diligence is being maintained whilst everyone is working from home.
Approach challenges as a team
Lawyers will always face challenges, so it is important to continue facing these as a team – even when working remotely. That is why it is so important to continue collaborating. Think of ways your team can get together remotely if an issue arises and work together to fix it.
This also includes any challenges the team are having while working remotely. It might be worth hosting a company-wide conference call once a week to discuss these and ensure everyone has all they need to succeed.
Communicate success regularly
It is important to communicate success stories regularly – especially for those that may be working remotely for the first time. This will keep people motivated and ensure spirits remain high throughout the day.
Be flexible with working hours
During this time your team might need a little more flexibility due to childcare etc – so offering this will go a long way. Offering flexibility will keep your employees motivated and is also a great way to show them that you trust them while working remotely.
Utilise technology where possible
Technology is becoming increasingly important for lawyers, so you need to ensure your team has the right equipment and access to everything they need to do their job successfully. Slow servers, crashing laptops and no access to important systems can really demotivate staff.
Ensure your team has ample back office and administrative support
If your remote teams are used to additional support from legal secretaries and IT assistance, then it is important to continue offering this while they are working from home. If you are unable to offer this in-house, think about temporarily outsourcing these resources to ensure your remote workers have the support they need to continue as normal.
Finally, in these unprecedented times, the market is constantly changing, and we do not really know what to expect so it is important to not put too much pressure on yourself or other people. Measure the success of your team on results rather than time – it may take longer to do certain tasks – and do all you can to ensure your teams remain motivated until we can all get back into the office.
Barney Gibson and Faith Kelly, Sellick Partnership