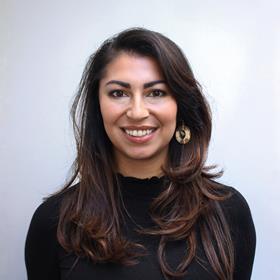 A standard non-disclosure agreement created by a group of in-house and private practice solicitors was published free for use today.
The oneNDA initiative – which says it has secured the help of Allen & Overy, Freshfields, Linklaters, Slaughter and May, and Norton Rose Fulbright – said the 'universally standardised and agreed upon' NDA would improve the efficiency of legal teams, increase transparency, and cut costs.
Co-founder Electra Japonas (pictured) said: 'The enthusiasm and commitment of the oneNDA Club, and the legal community, has been a real driving force to get us to where we are today...there were a few sceptics that didn't believe we'd be able to do it, but here we are ready to prove them wrong.'
Law Society president I. Stephanie Boyce said she welcomed the template. 'As an in-house lawyer myself, I know how much time can be spent on NDAs between commercial partners. The vast majority of NDAs are boilerplate documents used tens of thousands of times per day in an entirely non-controversial way to protect potentially valuable business information.'
The initiative was co-founded by Electra Japonas and Roisin Noonan of The Law Boutique and started work in February. It aims to get 1,000 companies to formally adopt oneNDA by December 2021, before work begins on a separate 'M&A module', which companies can use on top of the baseline document.
In November, the Solicitors Regulation Authority published a warning notice about NDAs, flagging concerns about agreements being used to prevent reporting to regulators and law enforcement agencies or making disclosures which are protected by law. 'We are also concerned to ensure that those we regulate do not take unfair advantage of the other party when dealing with NDAs.'
However, it stressed that NDAs are often legitimately used to protect commercial interests, reputation and confidentiality, and can operate to the mutual benefit of both parties to the agreement.