In 1945 the passing of David Lloyd George, the only solicitor to become prime minister, was marked with purple prose.
Many barristers have become prime minister of the UK but only one solicitor - so far - has climbed the greasy pole. David Lloyd George, otherwise known as the 'Welsh Wizard', died 70 years ago tomorrow. In a busy year for anniversaries perhaps colleagues will take a moment to remember the man behind the 1911 people's budget, the 1918 Representation of the People Act – and who led Britain to victory in the first world war.
In truth, Lloyd George's reputation was not at its highest when he died at 82 as Earl Lloyd George of Dwyfor. Sexual and financial scandals apart, he was tainted by his ill-judged 1936 visit to Hitler, whom he described as 'the greatest figure in Europe since Napoleon'. By 1945 Lloyd George had been thoroughly eclipsed by his old friend and frequent political sparring partner, Winston Churchill. As he has been ever since.
Nonetheless, Churchill told the Commons on 27 March that Lloyd George 'was the greatest Welshman which that unconquerable race has produced since the age of the Tudors'.
The legal press echoed the sentiment. On 31 March that year the Solicitors Journal reported that Lloyd George, 'commencing as a country solicitor, had carved for himself a name that is now counted among the greatest in English history'.
In its April 1945 edition the Law Society Gazette commented: 'With the passing of Earl Lloyd George of Dwyfor, the solicitors' branch of the legal profession loses a member to whom the adjective "great" can properly be applied. The energy and fire of the true Celt, which sometimes brought him into conflict with his professional colleagues, were inseparable from the qualities of foresight, organisation and administration which every solicitor must have in some degree, but which were possessed by him in supreme measure.'
Further into the edition, however, a full-page obituary by Conservative Lord Hemingford (Dennis Herbert, MP for Watford and president of the Law Society 1941-42) gave some hint of controversies surrounding Lloyd George's name. 'He always had a definite object in view; believing that object to be right, he devoted every effort to achieving it; however much his methods of doing so may be criticised, he will at least go down to history as a pioneer in the revolution which started his country on the path to social services for the benefit of the poor classes, of which we are now justly proud.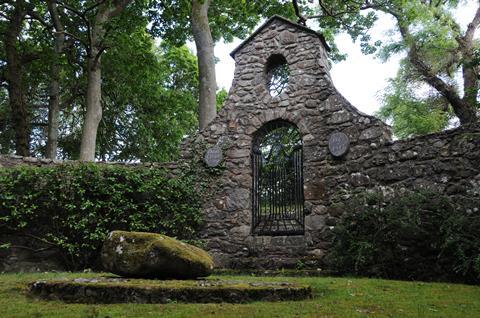 'He was above all things a fighter, and it may well be that the years in which he was the centre of political strife were not the least happy part of his life; but I believe he was incapable of hatred, and he showed no rancour or personal animosity to those who fought him as violently as he fought them in politics.
'As a solicitor he never achieved any great distinction: indeed political life took him away from the profession while he was still young, but his brief professional career was useful to him in his political life, and I shall always remember his welcoming me to the House of Commons as a brother solicitor with the remark that there ought to be more solicitors in parliament.
'The profession has a right to be proud of him and will always remember him as a great man whose career commenced as a solicitor.'
Lloyd George was buried on 30 March 1945, on the banks of the River Dwyfor, near his childhood home at Llanystumdwy near Criccieth in North Wales. The grave and his family home, now a museum, are worth visiting. And perhaps good places for pondering why no solicitor has followed Lloyd George into 10 Downing Street for 70 years.
Michael Cross is Gazette news editor