In the years since the UK voted to leave the European Union, the Law Society has been working with colleagues in both EU and non-EU countries to ensure legal services and the voice of the legal profession are heard in all trade discussions.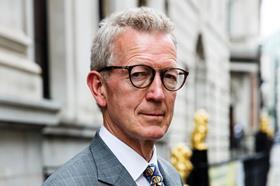 The public may never fully know how trade agreements are negotiated, as those involved are party to a certain level of confidentiality necessary for open discussions.
However, there is a fine balancing act between maintaining confidentiality and the legitimate need for public information on the content and impact of trade negotiations. But how should this balance be achieved as the UK forges its own path?
In 2017, the International Trade Committee (ITC) launched a parliamentary inquiry on trade policy transparency and scrutiny.
The Law Society's response submitted that the government should commit to being at least as transparent and consultative on trade matters as the European Commission, which holds extensive consultations and dialogues with business to ensure transparency and receive stakeholders' input when shaping mandates for each negotiation.
We also said the government should develop a comprehensive approach to stakeholder involvement by: publishing calls for public consultations; allowing sufficient time to respond to consultations; providing reports from negotiating rounds; providing access to key explanatory documents on current and future trade agreements, as well as organising regular meetings and events.
The ITC's subsequent report called for the presumption of transparency in relation to negotiating documents, a meaningful role for parliament in the trade policy process, an open and inclusive trade policy, and for greater representation of business, civil society, devolved administration, and local government interests in the formulation of trade policy.
The government agreed that the UK's independent trade policy must be transparent and inclusive, as well as delivering for the whole of the UK.
The Law Society also argued that all trade discussions must go hand in hand with negotiations on continued market access for professional services. Comprehensive stakeholder involvement goes a long way to addressing the concerns around FTA discussions.
This is not an uncommon position. The Law Council of Australia noted the importance of dialogue with the public to foster support for FTAs in its submission to the Australian government's Foreign Policy White Paper in 2017.
Greater transparency also leads to more comprehensive discussions that address practical barriers.
It can be seen in past FTA discussions that it is important to know if a negotiating party makes reservations (exceptions to its commitments) to certain parts of the trade agreement.
This can get very convoluted, especially where large blocks such as the EU are involved, because while access is granted at the EU level, specific reservations may be set out by individual member states.
These complexities are seen in, for example, the now defunct Transatlantic Trade and Investment Partnership (TTIP) between the EU and the US, which saw the US offer extending only to the federal level. This means that some state level barriers remain.
Some have argued that the US has furthermore been unwilling to provide full transparency on its reservations at sub-federal, state level. This attracted criticism from some governments and business representatives.
This is in contrast with the EU's practice, which has to date been to provide full transparency of its reservations in the final text of FTAs, although these may not be immediately available during negotiations, for example the current UK-EU.
At the Law Society, we are helping to secure the best outcomes for the public and the profession.
Our aim is for legal services to be at the forefront of trade discussions to ensure that the UK is negotiating on its areas of strength and securing ambitious deals for its leading sectors.
We advocate for these trade negotiations to seek the right for UK legal professionals to:
Advise clients on UK laws (England and Wales, Scotland, Northern Ireland) under home state title (solicitor, barrister/advocate) and public and private international law to the extent that they are entitled to practise in their home jurisdiction;
Provide advice through commercial presence for firms, temporary practice (fly-in fly-out), establishment rights for individuals, as well as digital provision;
Have a clear, transparent and proportionate path to requalification into the host state profession;
Represent their clients in arbitration, conciliation and mediation in international proceedings; and
Establish firms, to partner with, employ and be employed by local lawyers.
We also ask that the UK government utilises the mechanisms available, including regulatory cooperation and domestic regulation provisions, to secure these rights and support frameworks that encourage ongoing development in legal services within its FTAs.
These negotiations should be complemented by market access discussions, which provide a catalyst for change outside the text of FTAs (or even in its absence), particularly if both governments give impetus to relevant authorities to progress these.
The UK government must also continue its open conversations with the private sector, with a view to working collaboratively.
We also ask that the UK government continues to recognise that trade goes hand in hand with respect for the rule of law and considers including human rights in the FTAs. This has been the practice in the EU's concluded agreements with third states and is worth rolling over as the UK practice.
Overall it is the responsibility of the Law Society of England and Wales to do all we can, in combination with our fellow Law Societies of Scotland and Northern Ireland, to allow the citizens and corporates of Europe and the United Kingdom to choose the lawyers they want without unnecessary barriers.
Simon Davis, Law Society president