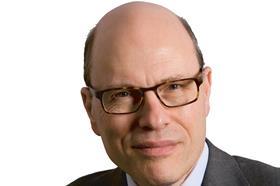 Some 15 years after it was brought into force, the Constitutional Reform Act 2005 is now up for grabs.
It was conceived in an ill-fated press release on 12 June 2003. Not content with sacking his lord chancellor, Tony Blair announced that he would be abolishing the historic post that Lord Irvine had held for six years. Instead, there would be a secretary of state in cabinet and a lord speaker in parliament. The lord chancellor would no longer sit as a judge and the law lords would be replaced by a supreme court.
The necessary legislation had a lengthy and difficult gestation. Ministers discovered that the lord chancellor had hundreds of statutory obligations that could not be dumped on another minister. So the post was retained and its holder was given an additional job – originally secretary of state for constitutional affairs and, since 2007, for justice. Lord Woolf delayed his retirement as lord chief justice to negotiate a 'concordat' with Lord Falconer, Irvine's successor, that was intended to protect judicial independence.
The 2005 act, which gave the agreement statutory form, has well-known weaknesses. Although section 2 requires the lord chancellor to be 'qualified by experience', it is drafted in such broad terms as to make the requirement meaningless. Two holders of the office since 2003 – both non-lawyers – were widely regarded as unqualified through inexperience.
It's a 'very difficult job', the present occupant said this month. Robert Buckland (pictured) was being asked by the House of Lords constitution committee about the tensions between his role as a departmental minister and his wider constitutional responsibilities.
'I have described it in the past as riding two unruly horses,' he said. 'You have to be quite a skilled master of both to make sure that they ride in an orderly way.'
Buckland confirmed that he was ordering a review of the 2005 act – his third re-examination of the constitution after judicial review and human rights. Will that give each horse its own rider?
In May, Buckland recalled that the lord chancellor had been regarded as a 'linchpin' connecting the legislature, executive and the judiciary. He regretted the loss of that link. It was legitimate to consider how it might be restored, he told peers this month. That raised three issues: 'the status of the lord chancellor and whether there should be a qualification for that role; secondly, the particular responsibilities the lord chancellor might have vis-à-vis the judiciary; thirdly, the relationship of the lord chancellor and parliament.'
It was unhealthy that politics and the law had moved apart, he explained. 'My worry is that, as those worlds diverge, they become ignorant of each other.'
How effective past lord chancellors – Lord Hailsham, for example – were at mediating between the executive and the judiciary is far from clear; much depended on the personalities involved. But it seems that the post of a senior lawyer in parliament commanding respect from politicians and judges is one that Buckland would like to restore.
The lord chancellor is there to defend the judiciary, to make sure that their independence and status are absolutely maintained
Asked about his recent proposal that 'ouster clauses legislated for by parliament should not be rendered as of no effect' by the courts, Buckland recalled an unprecedented clause in what became the Asylum and Immigration (Treatment of Claimants etc) Act 2004. If enacted, it would have prevented the courts from reviewing any deportation decision taken by a new tribunal – even, for example, if the wrong person had been identified for removal. As Buckland said, that ouster clause had rightly caused anxious scrutiny. But what about others?
'If the way the clause is drafted is not clear, then I do not think that the judges should be blamed for trying to do their job, to achieve clarity'. But just in case that sounded too pro-judiciary, he insisted it was parliament's duty 'to define clauses in a way that, even if there is some scrutiny of them, they can be held up and be seen to be appropriate and watertight'. While refusing to rule out future ouster clauses, Buckland said he would try to 'make sure that they are operable in a way that all branches of the constitution would find appropriate and in accordance with the law'.
Looking at the 2005 act more broadly, Buckland wants to keep the current judicial appointments system. He sees no point in renaming the Supreme Court or moving prisons back to the Home Office. But he believes the lord chancellor 'is there to defend the judiciary, to make sure that their independence and status are absolutely maintained'. For that, the lord chancellor needs 'real authority'.
'While I think that I do enjoy that authority now,' he told peers, 'there are always ways that it can be enhanced and improved to the benefit of the judiciary and to the benefit of the executive and parliament.'
We wait to see what those might be.