Whisper it quietly, but enterprising small and medium-sized law firms can and do provide a tidy living for their owners, notwithstanding all the market turbulence you read about in the Gazette. The 2019 Law Society Law Management Section Financial Benchmarking Survey makes uplifting reading. Median income has risen above inflation for the seventh year running, the 2008 crash and its long tail now a receding memory.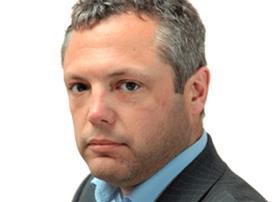 One would expect members of the LMS to be well-run, of course, and their success ought to be a powerful selling point for membership of the section. Yet even these exemplars have cause to be circumspect. This year's income hike was the lowest since 2013 and margins were bolstered by keeping a tight rein on partnerships. Moreover, work has slowed in recent months.
Firms can search for further savings on overheads such as accommodation and support staff, but pressure on the bottom line will not abate. As survey compiler Hazlewoods points out, the break-even point for a fee-earner is set to keep creeping up: 'Salary costs are generally going only one way, and overheads in many practices have already been cut back as far as possible.'
Increasing profitability, therefore, will mean getting more money in. On that score, the firms surveyed make a modest median growth prediction for 2018/19 of just 3.2%, with larger practices more optimistic than smaller ones.
What are the key factors that may affect 2019/20 budgets? Hazlewoods helpfully suggests a few. For example, new accounts rules allowing some practices to hold monies received in advance for fees and disbursements in their office account in future 'could prove very beneficial to cashflow'.
The trend toward incorporation is also significant, with larger practices in particular now considering this for tax reasons and to create additional working capital more tax-efficiently.
Finally, it would be remiss to overlook cybercrime. Friday afternoon fraud seems to be less prevalent, but email interception, ransomware and malware remain rife. 'Attend to your internal controls, and keep attending to them' is a message that bears repetition.